Una Hermosa chica dorada, con poderes del sol, se llena de energía solar. Convirtiéndose en esa hermosa criatura, de ojos brillantes y cuerpo dorado, y sus destello de luz la hacen única.
A beautiful golden girl, with powers of the sun, is filled with solar energy. Turning into that beautiful creature, with shining eyes and a golden body, and her flashes of light make her unique.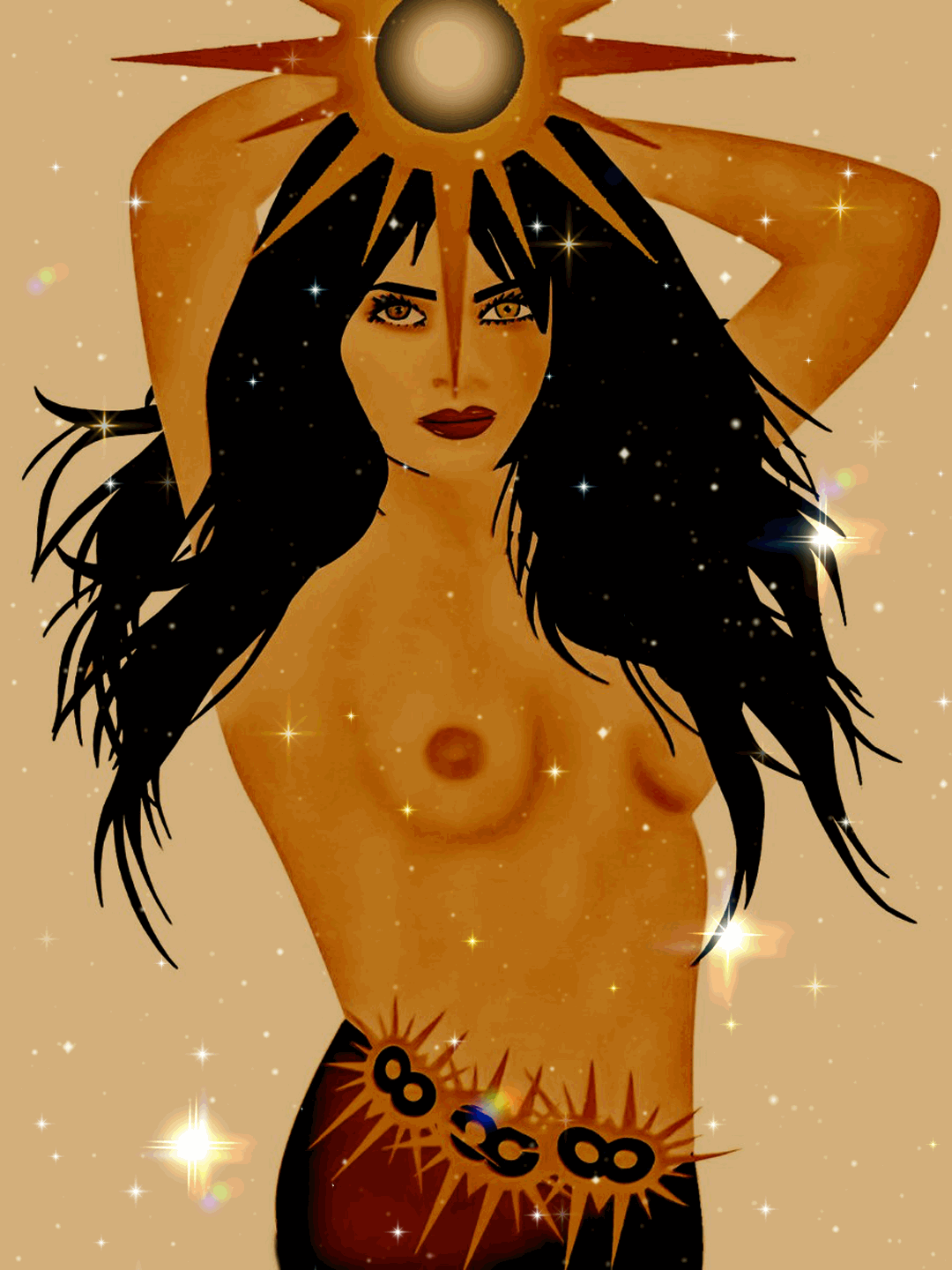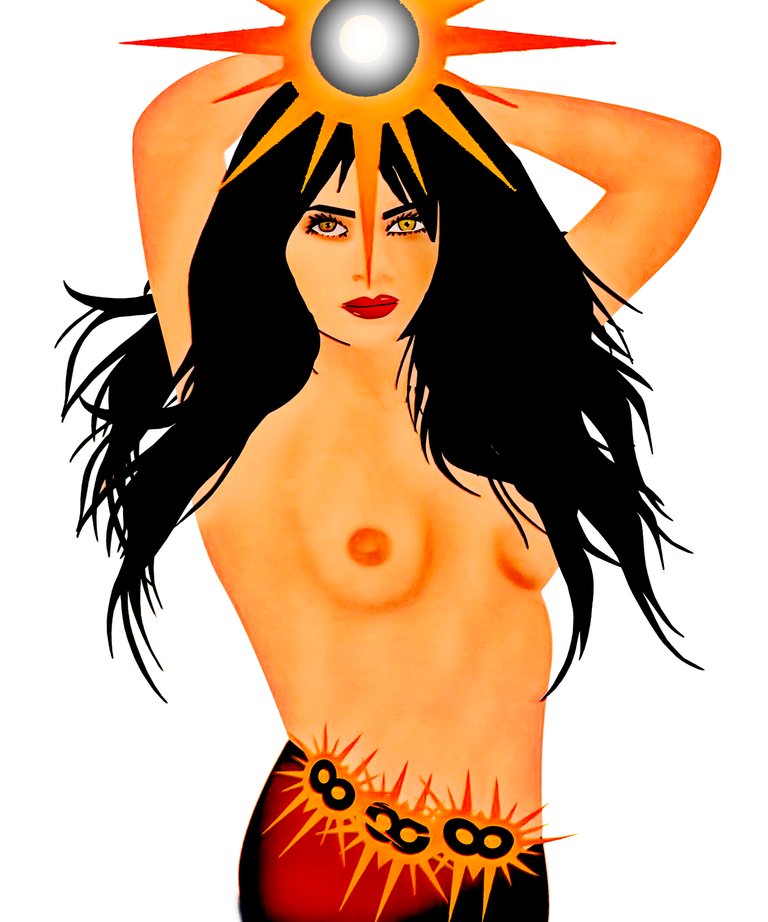 I am going to share with you a collection of images that show the process of creating my digital portrait.
The program I use for image editing is Photoshop,
The possibilities for creating and editing are endless: You can use hundreds of different brushes, create your own, use any color, filters and editing tools.
Voy a compartir con ustedes una colección de imágenes que muestran el proceso de creación de mi retrato digital.
El programa que utilizo para la edición de imagen es Photoshop,
Las posibilidades de creación y edición son infinitas: Se pueden utilizar cientos de pinceles diferentes, crear los tuyos propios, usar cualquier color, filtros y herramientas de edición.