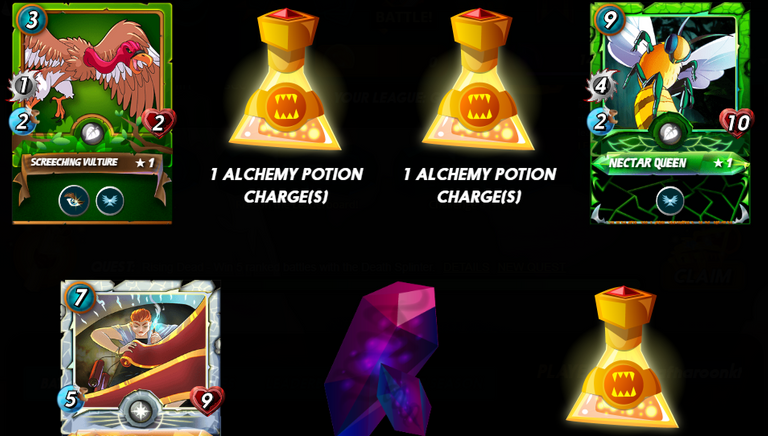 Hello folks
how are you? hope you all will be happy and fine, it is my post about today splinterlands Daily Quest challenge, today my challenge was won five battle with death splinter so after wining i got very good reward, so lets i show you my today victory cards and reward
Unboxing Treasury Box
there are total 7 Treasury box that i got today in daily quest after winning five battle with death splinter so let see what i got and what is today my luck. hope is best that i will get good one, lets start unboxing Treasury box.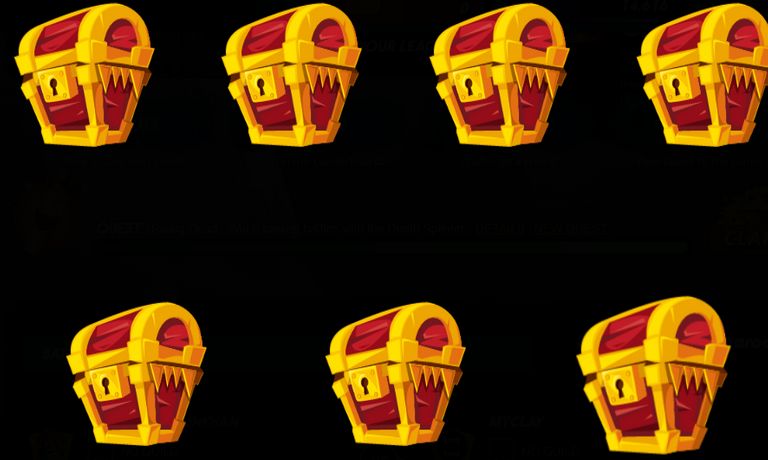 in first i opened first box, then i opened 4th and after 4th i clicked at number 5, so after clicking 3 box, i got two cards out of 7, 40 dark energy crystal, so it is not bad luck, but i have still 4 more cards lets see what is next reward in my favour in remaining boxs.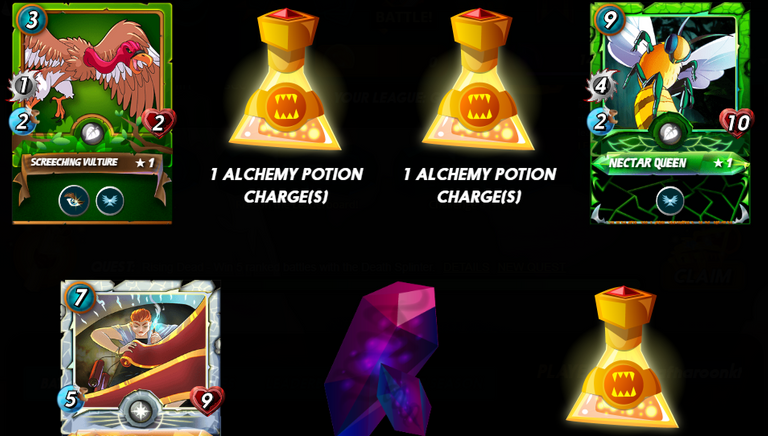 After unboxing all Treasury Box, i got very good result, i have been rewarded 3 ALCHEMY ,3 CARDS AND 40 DEC, realy today i got good reward, last two ago, i came to importance of ALCHEMY so these alchemy will help me to get good cards when i will unlock my packs so i have great hope , so i will increase level of my card that i got today,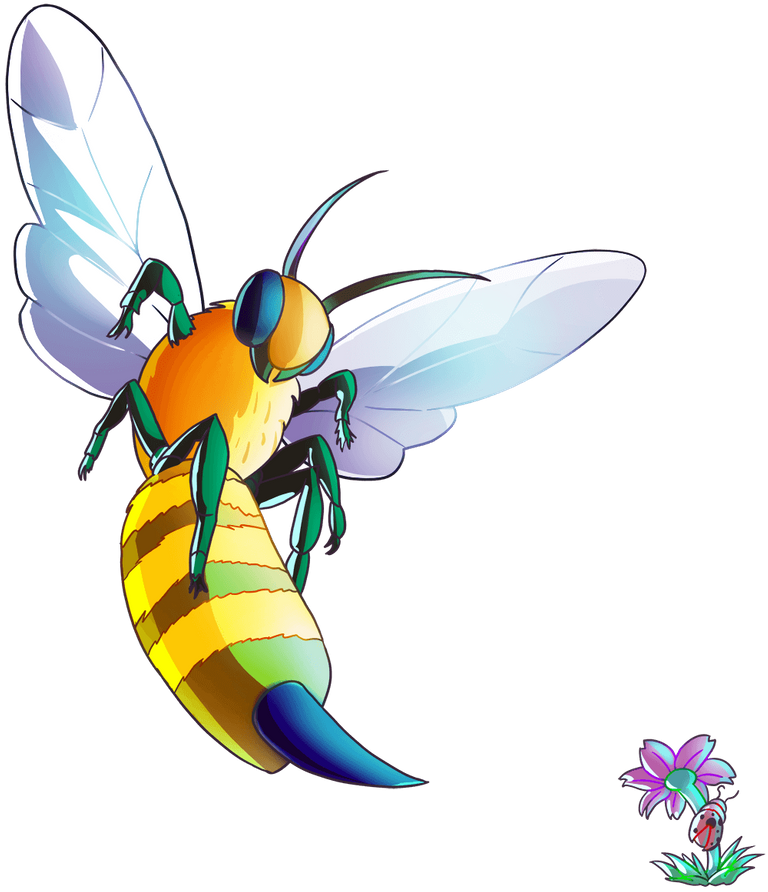 NECTAR QUEEN
Unlike most queen bees, Nectar Queens like to get out of the nest and get their Proboscis dirty. Fortunately, you can hear one coming long before it reaches you. Unfortunately, they have a real taste for blood.source
NECTAR QUEEN
i got this nectar queen in today daily quest challenge. i can increase level of my this card that i have already have.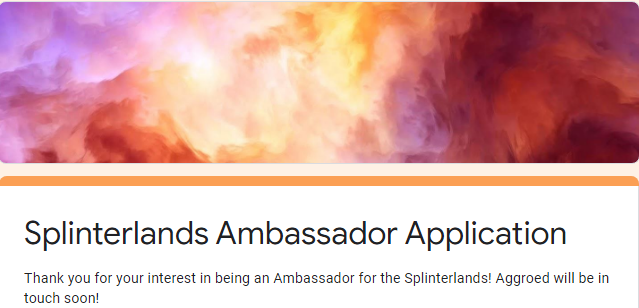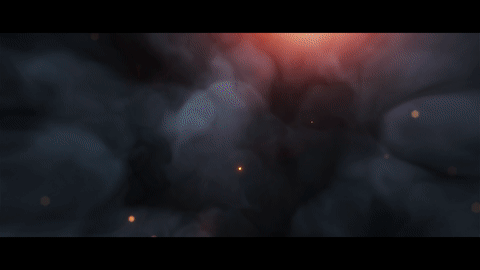 source of above gif/image
Subcribe my other social profile
My 3Speak Channel
My Hive profile
My Steem profile
My Dtube channel
My Youtube channel
My Twitter profile
---

---