FREE Level 3 LORD ARIANTHUS Delegation (Splinterlands)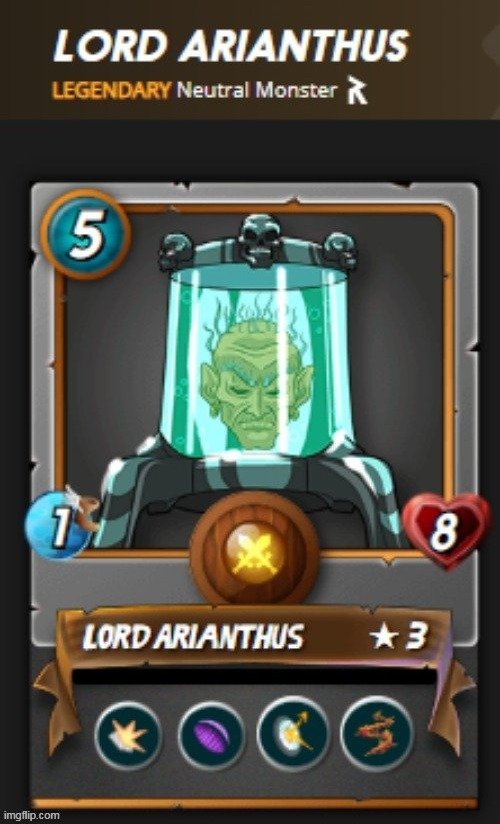 LORD ARIANTHUS LORE:

While passing through the galaxy on his starship, the great and powerful Lord Arianthus noticed signs of life on a planet below. Apparently monsters of all sorts were battling one another in endless competition.

Lord Arianthus, enjoying battle and competition very much himself, decided to land on the little planet. He would show these puny monsters the meaning of defeat!

**Lore Taken From Official Splinterlands Site.
---
Free *Two Week Delegation Contest
I'm offering a level 3 Lord Arianthus delegation for the entirety of next season. The Lord Arianthus is a staple card of the Splinterlands game that comes in handy in many situations. It took five level one Lord Arianthus to combine together to create this powerful monster and you can use it for free by following the simple steps outlined below.
Step 1:
Make A Comment Below Showing Your Interest To Join This Contest
Step 2:
In Your Comment Tag Someone Who Would Like To Join This Contest
(Don't Tag Your Alt Account / Don't Spam Uninterested Parties)
Step 3:
Sit Back, Enjoy Life And Play Some Splinterlands While You Wait For The Winner To Be Announced!
How I choose A Winner!
The alimighty random generator will determine who the winner is. I will use a raffle system in which awards a raffle ticket to everyone who expreses interests in joining this contest. Raffle ticket numbers will be based on the timing of your comment. If the almighty random number generator picks your number you will be the lucky winner of a free Two Week delegation of a Level 3 Lord Arainthus. A Winner will be choosen in roughly seven days from this contests creation date.
What is Splinterlands ?
Splinterlands is a digital card game created by @aggroed and @yabapmatt. Game release has launched and prizes are already up for grabs. You can get started with investing in or playing Splinterlands by clicking here.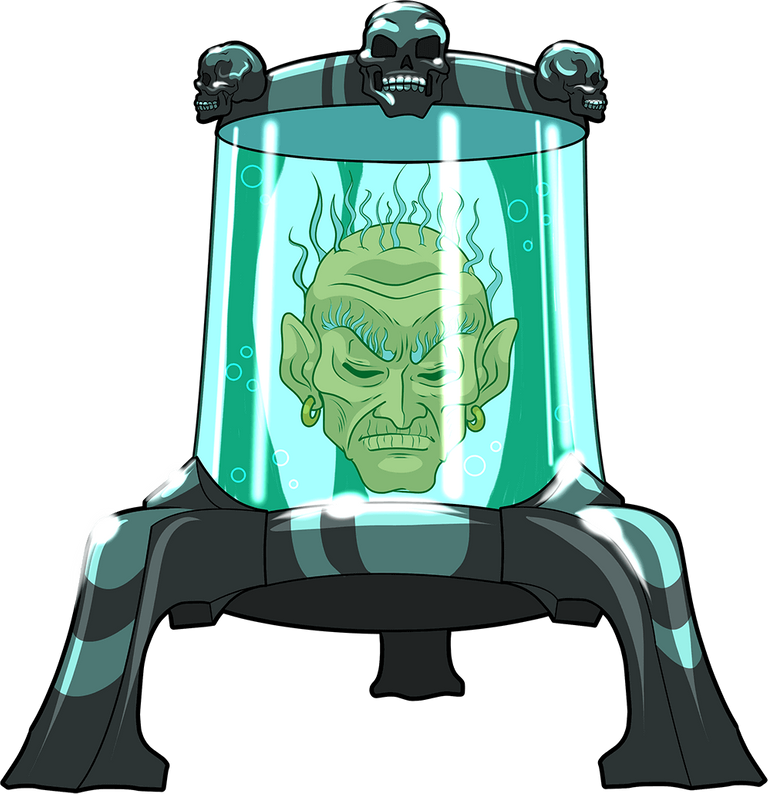 Current Cost Of Level 3 Lord Arianthus $94.99 USD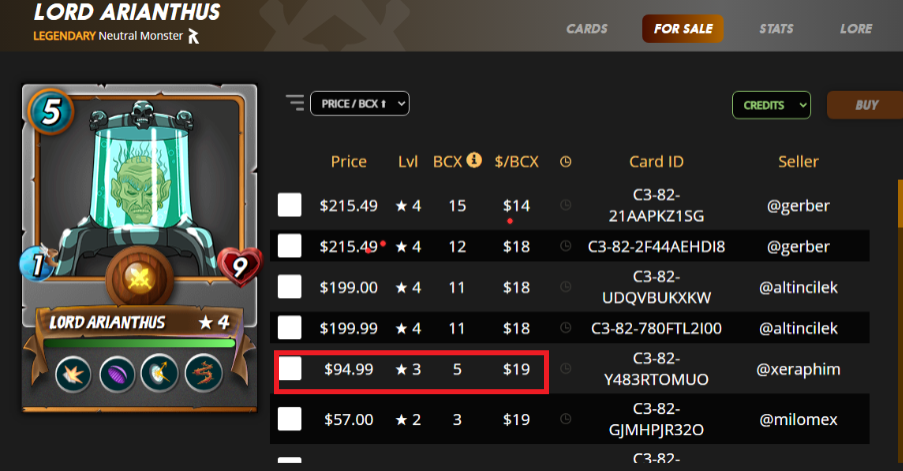 The lowest price of a level one Lord Arianthus is currently $20 USD in which is being sold by @manukass. There's currently only one for sale at that low price within the Splinterlands Market. As noted above it takes five Level one Lord Arianthus to combine and make a Level three. If one were to purchase the five cheapeast Level one Lord's currently available on the Splinterlands market the total cost would be $120 USD. WAIT before you go and buy up those five level ones you should take notice that someone (@xeraphim) has a LEVEL 3 for sale at the discounted price of $94.99. If you want the best BCX deal (price per card) that will cost you $14 USD per BCX for a total of $215.49 and in return you will be the new owner of a MAX Level Lord Arianthus sold by @gerber.
Splinterlands Total Market Cap: $20,711,509
Graph and market cap taken from Splinterlands official discord channel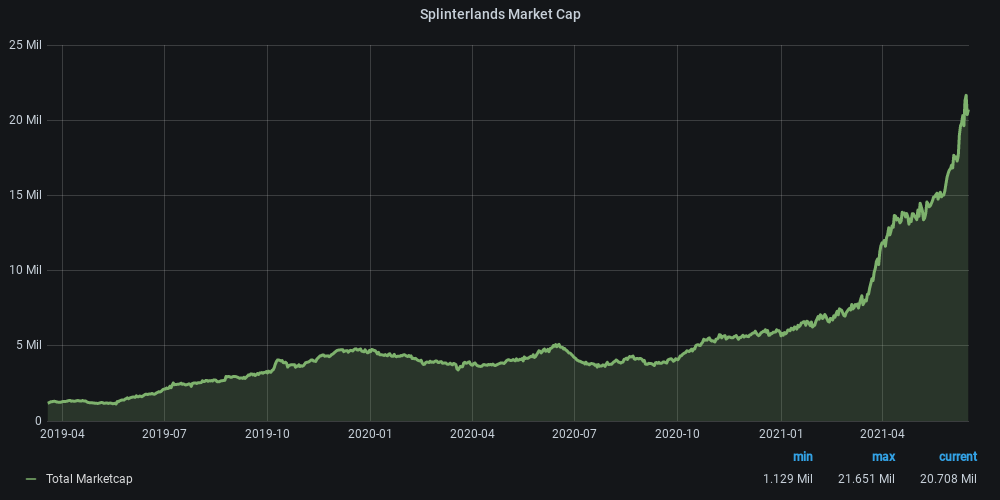 ---
Posted via proofofbrain.io
---
---