Splinterlands Battle Layout Idea
Actually, not sure if this is old news, but I haven't heard about it before so here it goes.
This morning I was thinking about the layout of the battles in splinterlands. Currently we have the standard 6 vs. 6 attack lay out that we have come used to: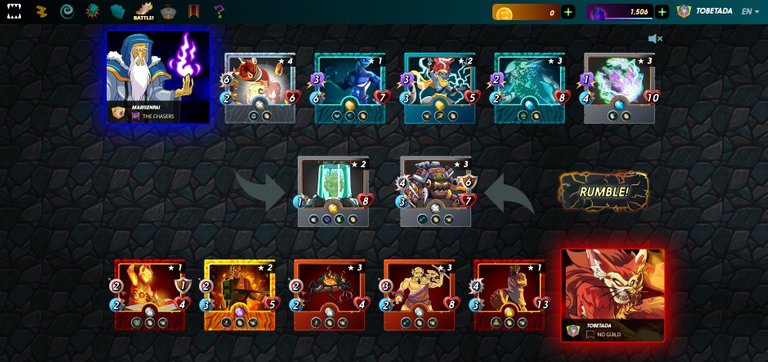 So what if we mixed things up a bit? Similarly to the changing rules of the battles we could have changing battle layouts. It could perhaps look something like this: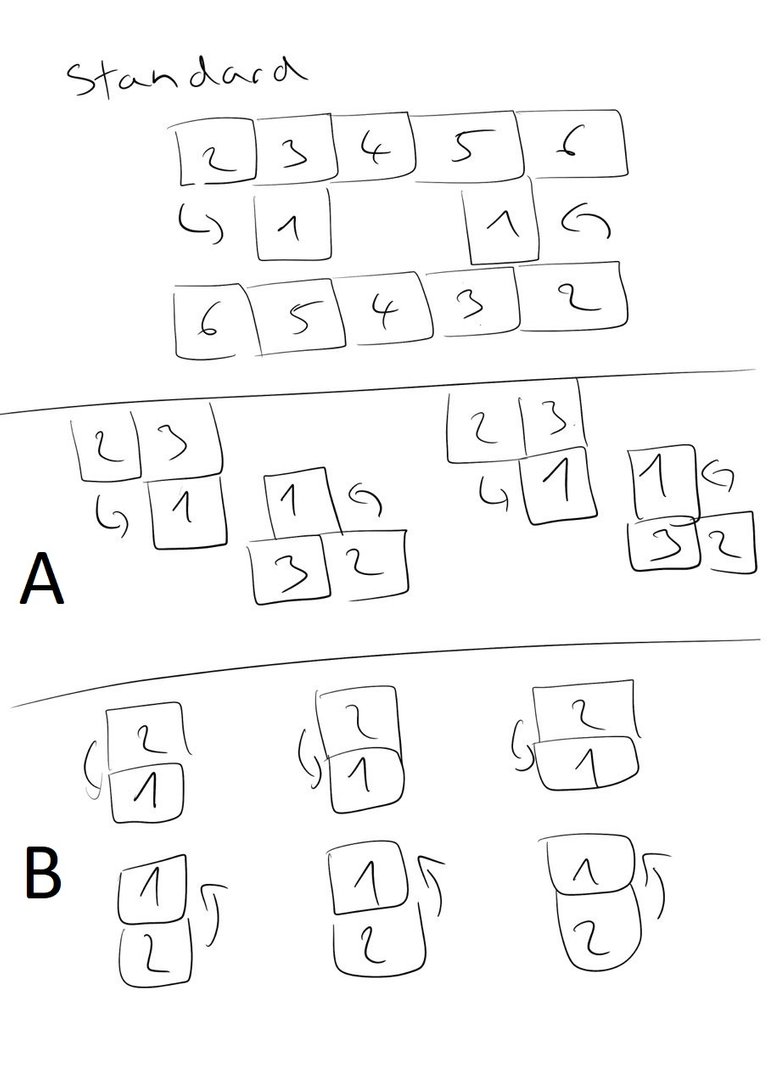 Changing the layout would mean that we would have multiple battles in the battle field. In "A" there would be two battles with 3 vs. 3 and in "B" there would be three battles with a 2 vs. 2 each.
This layout might make battles interesting in that one could try to win the battle by choosing monsters that would otherwise lose to a 6 vs. 6. A problem especially seen in "B", however, is that it emphasizes the use of melee and magic monsters.
An obvious question that would arise here is the determination of a winner. E.g., in "A", what would happen if only one battle is won by a player? A solution to this could be to determine a winner by stats (e.g., the most health left (which isn't such a good solution)) or perhaps by letting the remaining monsters battle it out (e.g., in "A" monsters 3 of each player would fight against each other across the battle fields). Perhaps there is a better solution to this and maybe there are also more problems that would make such an implementation difficult.
Anyways, I just wanted to get the idea out there @aggroed @yabapmatt because I think it might be an interesting addition

⛅🌦🌧🌦🌧🌨☁🌩🌦⛅🌧☁🌤🌥🌪🌧🌨🌩⛅🌦☁🌤🌥🌤⛅🌤⛅🌦⛅

⛅🌦🌧🌦🌧🌨☁🌩🌦⛅🌧☁🌤🌥🌪🌧🌨🌩⛅🌦☁🌤🌥🌤⛅🌤⛅🌦⛅

---
---