Still worth it to sell DEC?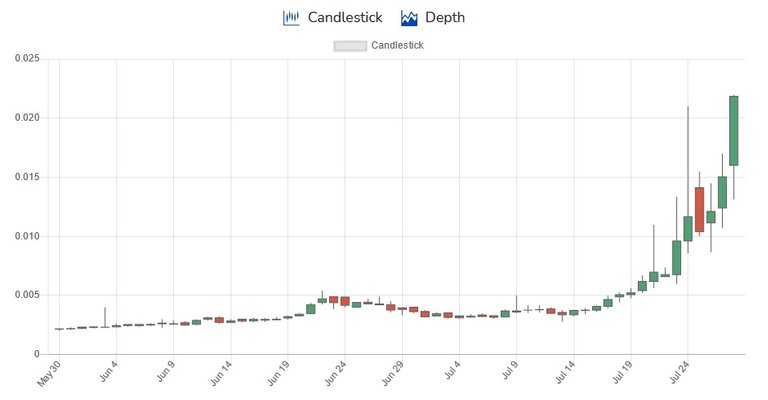 Now that SPS has launched, I want to take a close look at this argument.
On the first day of the SPS airdrop I received 27 SPS with 14700 airdrop points. If we want to look at the value of DEC in relation to SPS it makes sense to break this a bit down.
147000 DEC = 27.126 SPS
1000 DEC = 0.1844 SPS
So for every 1000 DEC one holds during the airdrop one can get about 0.184 SPS.
However, this ratio will constantly change as player's DEC amount will change over the time period, therefore changing one's balance in relation to the whole (and increasing or decreasing one's share of the pool). As there is currently still a buying frenzy for DEC one's personal share of the airdrop pool should gradually come down. How much is hard to predict, but I received 28.225 SPS on the second day, although I increased my SPS airdrop points to about 152k. A 5k increase in points is almost exactly what we would expect based on the break down I just did. So the ratio seems to have held fairly steady.
So should you sell or buy DEC?
If you sell 1000 DEC on hive-engine you can get about 20 Hive currently (!). This is about 6.8$
Alternatively, if you keep DEC for the airdrop this would get you 0.184 SPS/day. Two days ago, this was worth 0.07$, but now the price of SPS already has about doubled, so that would get you about 0.15$; again per day.
It means that it would take you (only) 45 days to get 6.8$.
After 365 days (obviously, it is most profitable to accumulate DEC at the beginning of the airdrop), your decision to keep the DEC would get you about 55$ (from the daily airdrops). Obviously this is assuming that price for SPS will remain at the current ~80 cents level. But we all know that this isn't going to happen.
So... this doesn't seem like such a bad deal overall. In fact, it is actually a better idea to not sell your DEC currently.
The caveat is: we don't know what the price of SPS will do. However, I doubt it will tank. AXIE has shown that its price exploded; not that I would say that it is justified, but it shows that there is demand for these things. I think SPS has a good chance to go to 10$+; if so, it would be a really bad idea to sell your DEC. Especially, since you wouldn't build up your stash in relation to other players. The other unknown is of course what Hive will do, which would affect your Hive from selling DEC. Could it "moon" too? Definitely. The overall outlook is positive. And since Hive just exploded by 50% (I wrote the post yesterday), it's already confirmed! DEC, however, has maintained its value quite well. Doesn't seem that too many are selling...

⛅🌦🌧🌦🌧🌨☁🌩🌦⛅🌧☁🌤🌥🌪🌧🌨🌩⛅🌦☁🌤🌥🌤⛅🌤⛅🌦⛅

⛅🌦🌧🌦🌧🌨☁🌩🌦⛅🌧☁🌤🌥🌪🌧🌨🌩⛅🌦☁🌤🌥🌤⛅🌤⛅🌦⛅

---
---