Hive blockchain is not just a blockchain for blogging but recently gaming has become one of the best use cases on Hive blockchain. I guess most of the people who use Hive not only use for blogging but also use it for playing games. I have been playing some of the games here that don't consume much of my time. I understand that there are a few games here that require more time from us and there are also games that don't require much time from us than clicking a few times a day.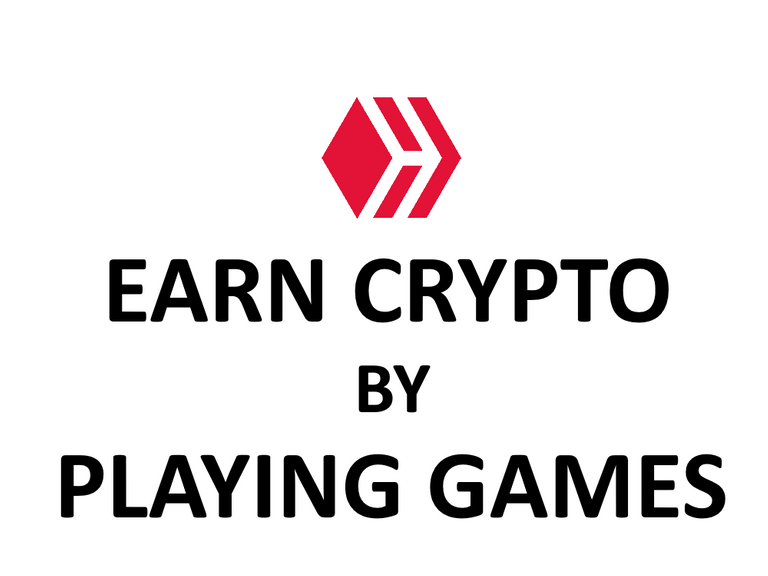 In this article, I would like to list out some of the games that I play regularly in a short and brief manner. I'm not going to go into more details as we can find lots of articles explaining how to play each one of them.
Splinterlands
This is one of the hot games on Hive. I should say that this game was the first one that originated on Steem directly and then moved to Hive when Hive emerged. Splinterlands started as Steemmonsters and then got rebranded. Not many games that emerged along with this on Steem survived for a long time. Splinterlands was solid.

The earning from this game is in the form of the game token DEC. I have been able to get a little DEC every day from the game. DEC is the crypto token from this game and is available for Trade on Hive Engine.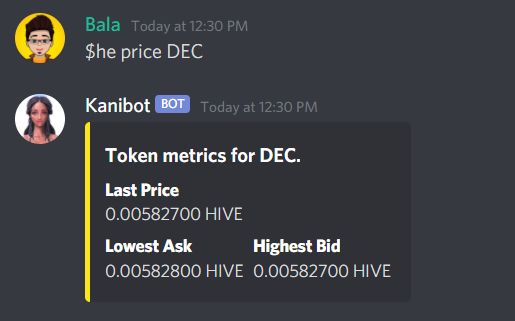 I currently have 1000 USD worth of cards inside the game. Recently I stopped playing the game personally and signed up for a TS account. TS accounts give a facility to hire a player for the account and to share the rewards with the player in a 50/50 ratio. There are new perks emerging in this game providing enormous opportunity for the investors. Some regular players even comment on this game as a never-ending investment game.
If you are new to Splinterlands and would like to get started, feel free to use my referral link.
https://splinterlands.com?ref=bala41288
dCity
dCity is the next important game on Hive blockchain. Though the game is not operating directly on Hive blockchain but on a sidechain of Hive blockchain, the transactions are all processed through Hive blockchain. dCity is an investment game. All we have to do is invest and purchase the NFTs in the game and start getting income every day. There is nothing else that we will have to do other than investing.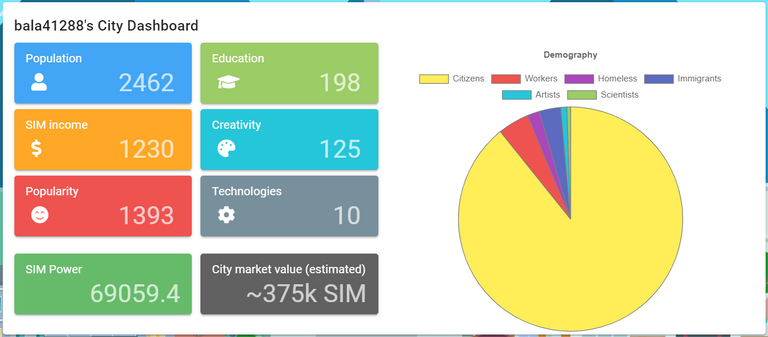 SIM is the game Crypto token. Every user has the potential to earn SIM tokens every day based on their investment. The token is available on Hive Engine.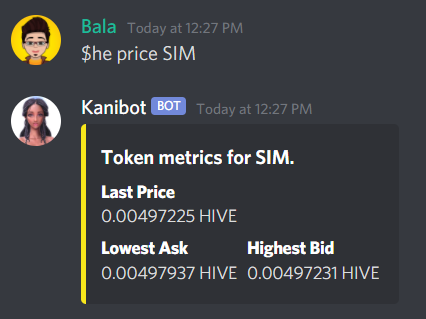 The investment we have made starts giving us returns day by day. There is no limit to investment. We can make our city as big as possible. The core concept of these games was to make the players not spend so much time playing the game or clicking any buttons inside the game and just invest and watch the assets grow in the game.
Rising Star
This is my next favorite game on Hive. This game started even before dCity but gained popularity gradually and not as rapid as dCity. I initially thought that this game was only for music people and I stayed away from the game. Then later when I started playing this game, I found how interesting the game was. Especially the game mechanics. During the initial days or when I checked it for the very first time, I did not find the UI impressive but after I started playing the game, the UI did not even matter.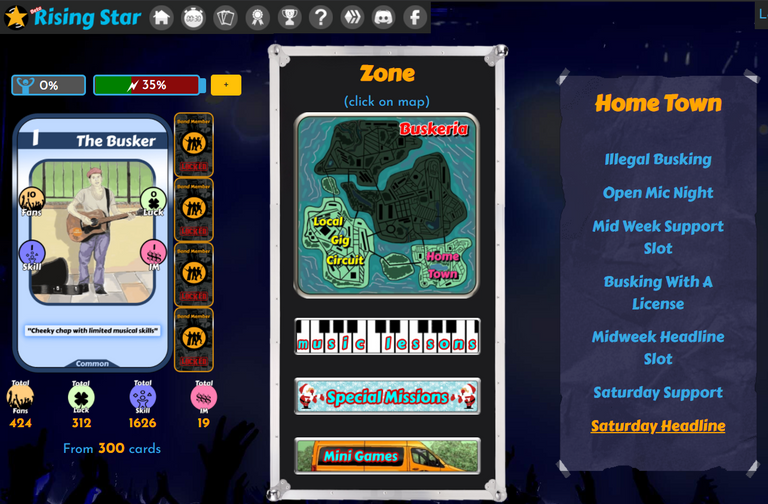 The daily rewards from the game are in the form of Starbits tokens. Once we accumulate 1000 Starbits tokens, we will be able to withdraw them to the Hive engine. The token is being traded on Hive Engine. The earning potential in the game is based on the number of missions the players do and also the number of NFTs they hold.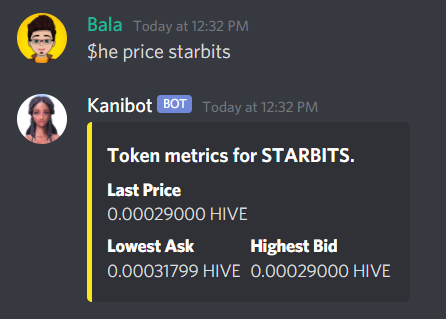 The first few days were very interesting as those were the days that gave more rewards. I used to play the game with two accounts and when they restricted the game to just one account, I then had to switch all my items to the primary account. Now my involvement in the game has reduced a bit due to time constraints. The game is still very interesting to me. I have not been able to keep up on the recent updates that were done on the game but I still play the game whenever I find the time.
If you are new to Rising Star and would like to get started, feel free to use my referral link.
https://www.risingstargame.com?referrer=bala41288
Cryptobrewmaster
Last but not the least, this is the next interesting game on Hive. I play this game just for graphics alone. I like the way the images are designed and if I come up with a game in the future, I would consider developing or having a UI similar to this game. One small concern is that the game is not a mobile-first application or the UI on the mobile phone is not very great. But for an Alpha game that shouldn't matter much.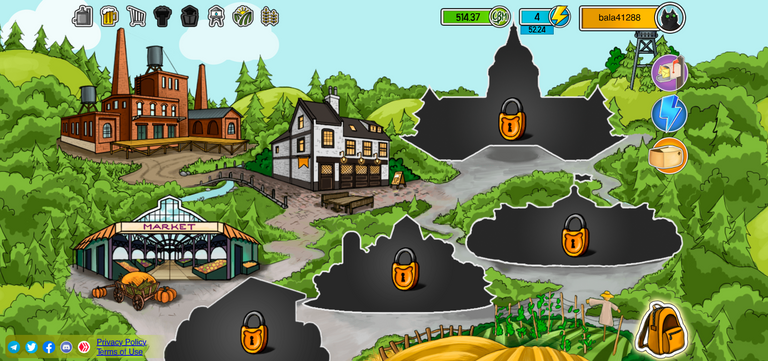 The game gives the opportunity to earn CBM tokens. CBM tokens are traded on Hive Engine. Once a user accumulates 1000 CBM tokens in the game, they will be able to withdraw it to Hive Engine.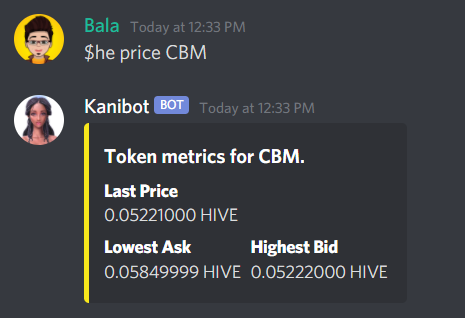 This game also involves regular clicking from the user. I have not been able to spend enough time later in this game and have been a little outdated on the game mechanics updates. But I log in at times and try to do the basic quests. I'm sure I will be able to catch up soon on this game whenever I find some time.
If you are new to Cryptobrewmaster and would like to get started, feel free to use my referral link.
https://www.cryptobrewmaster.io/game/invite?ref=df571d3ab5df4cdda8470dc96129a042&code=AlphaBonus
By using my referral link, you get a free alpha pack to get started.
---
I know there are many other games available on Hive that also provide decent crypto earning opportunities as well. But I'm finding it hard to manage my time and play the game regularly or even explore those new games. I will probably try them in the future.
---




---
Posted Using LeoFinance Beta