I'm not sure how many people used this opportunity to purchase DEC for a cheap rate. I guess some people would have been lucky enough to grab some DEC cheap. There were a few people who dumped huge DEC tokens within a matter of half-hour and that brought the price to almost half the current price. I was having a conversation in Neoxian City and someone mentioned this. I quickly went to the market and grabbed a little DEC with my Swap.Hive. Luckily I had enough Swap.Hive today to make this purchase.
I already missed selling some DEC when the price hit 0.0055 a few days back. I did place a sell order but my order was not filled by then. The sell order is still sleeping there waiting for the right moment to get triggered. In addition to that now, almost 100000 DEC is also going to be there in my wallet for a while. The reason why I was proactive in purchasing at the current price was for the fact that the last time when the price hit over 0.0055, I missed the opportunity to sell. My sell order is still sleeping. This time I did not want to place a buy order like that and make it wait until the price pumps back.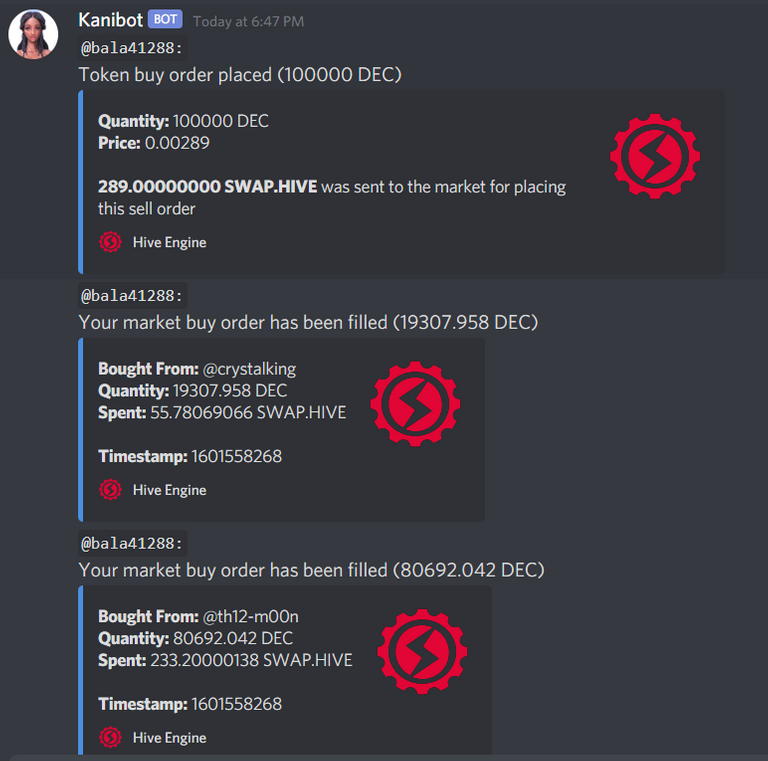 The market was so fluctuating making it a good deal for the traders. People who are good at trading would have used this opportunity very well. All these happened only within a few minutes. People made use of this opportunity to purchase DEC tokens cheaply. In my case, I was worrying that I did not use the opportunity earlier to buy cheap. But now with this opportunity, I was able to purchase some tokens cheap.
The price of the tokens healed back. All thanks to sm-usd account which placed a huge buy order when the price crashed. The price is now almost back to the price of how it was before. The situation was something like for all the fall that happened, sm-usd compensated by pumping the price slowly. I guess the dumpers would have not benefited from this but more likely the opportunists would have got benefited from this.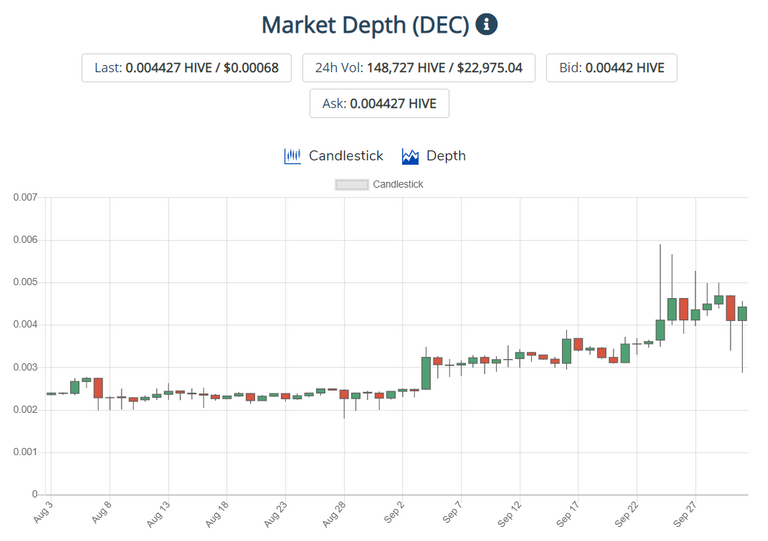 Congratulations to everyone who was able to purchase some cheap DEC tokens during this opportunity. It is a rare event in history and I believe it is hard to be live in such a moment even if it happens in the future. I should say that I was very fortunate to witness this event. I'm not exaggerating but some events like this don't happen quite often.
---




---
Posted Using LeoFinance Beta