SPS Airdrop Is Here - NFT Games - Axie Infinity Has Competition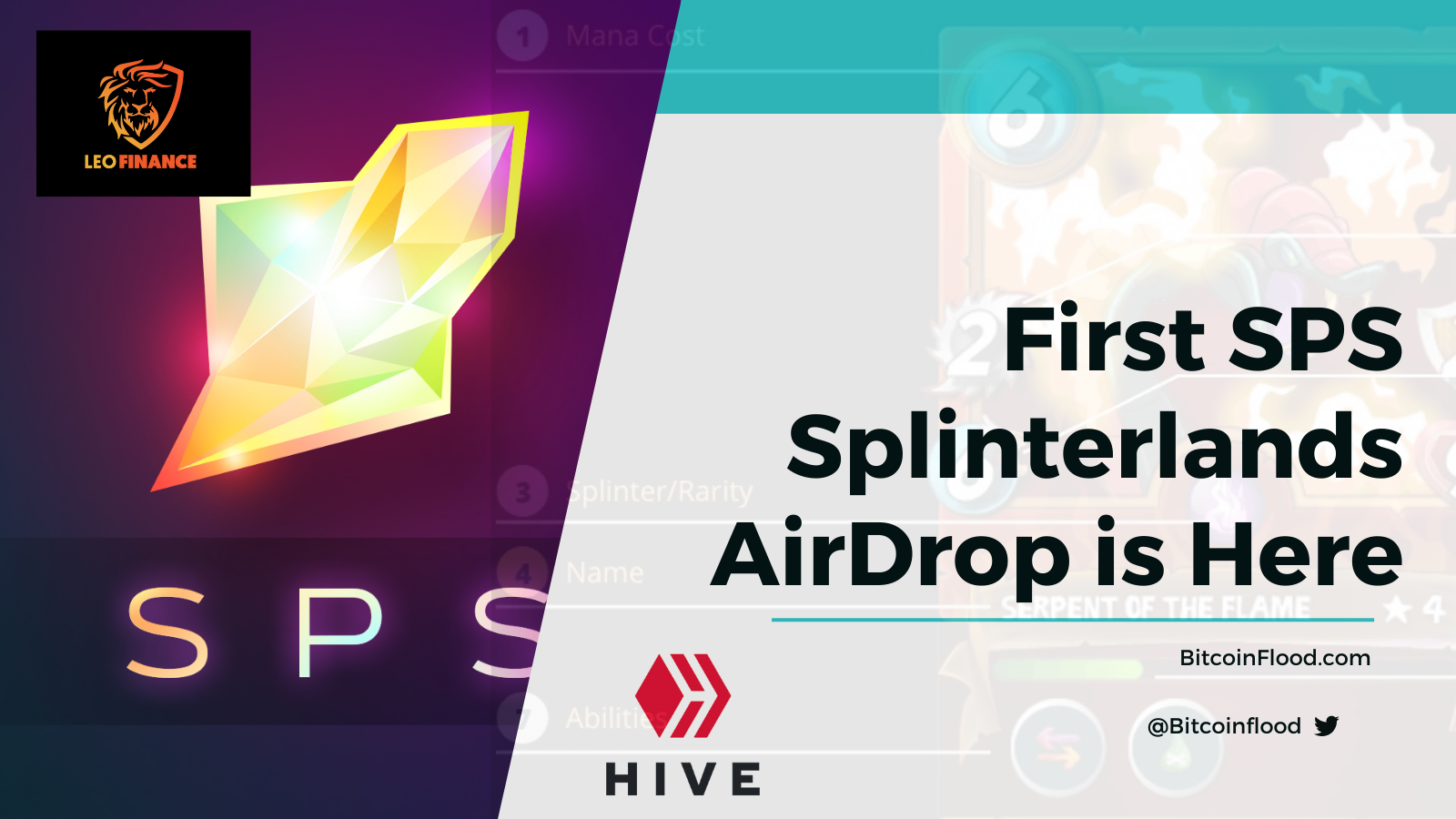 NFT Games
Unless you have $1,000+ sitting around in Ethereum you want to dump off into a game then you can count yourself out of Axie. But there are other options for PvP battles, guilds, land ownership and Play2Earn rewards and one of the best games right now is Splinterlands
You can get started in Splinterlands with just $10 and yes you can even pay for it with Paypal or a credit card to get started. One of the lowest cost entry points for a play to earn game.
The Airdrop details - 365 days+ more in rewards!
SPS is the governance token of Splinterlands and while it doesn't have all that many uses yet it's going to become one of the most powerful tokens for voting, earning, getting discounts and more!
SPS Details
SPS stands for Splintershards and is the official governance token for Splinterlands. These tokens give you voting power to help shape the evolution of the game. These come in the form of creating proposals, voting on gameplay options and third party applications.
Not only that but SPS owners will get access to special promotions, extra rewards and more!
The Whitepaper can be found here > SPS WhitePaper One area I would like to highlight in this post though is the airdrop.
A total of 400Million or 13.33% of the total supply will be airdropped to players based on the amount of points they have to their account. You can view this calculation snapshot daily by logging into the game and in the top right clicking on the SPS pool icon at the top next to how many DEC you have in your account. Seen here...


More Ways To Earn SPS Tokens
Not only will you get SPS tokens for just holding value in your account but you can actively earn them via the following. *Please note that most of these are not yet active but staking will be Aug. 2nd and I assume the others will be shortly after.
Ranked battles - 7.5 million in rewards over time
Staking SPS - 7.5 million in rewards over time
LP Incentives - 7.5 million in rewards over time (you can stake DEC-BNB on CubDeFi
Land Expansion - 6.25 million (unsure details on this one)
Oracle Rewards - 3.75 million (another unknown at the moment)
Tournament Prizes - 2.5 million
Guild Brawls - 2.5 million
Also an important note these at the moment are slated as MONTHLY reward pools.
Posted Using LeoFinance Beta
---
---