Splinterlands Battle Diary _ DEEPLURKER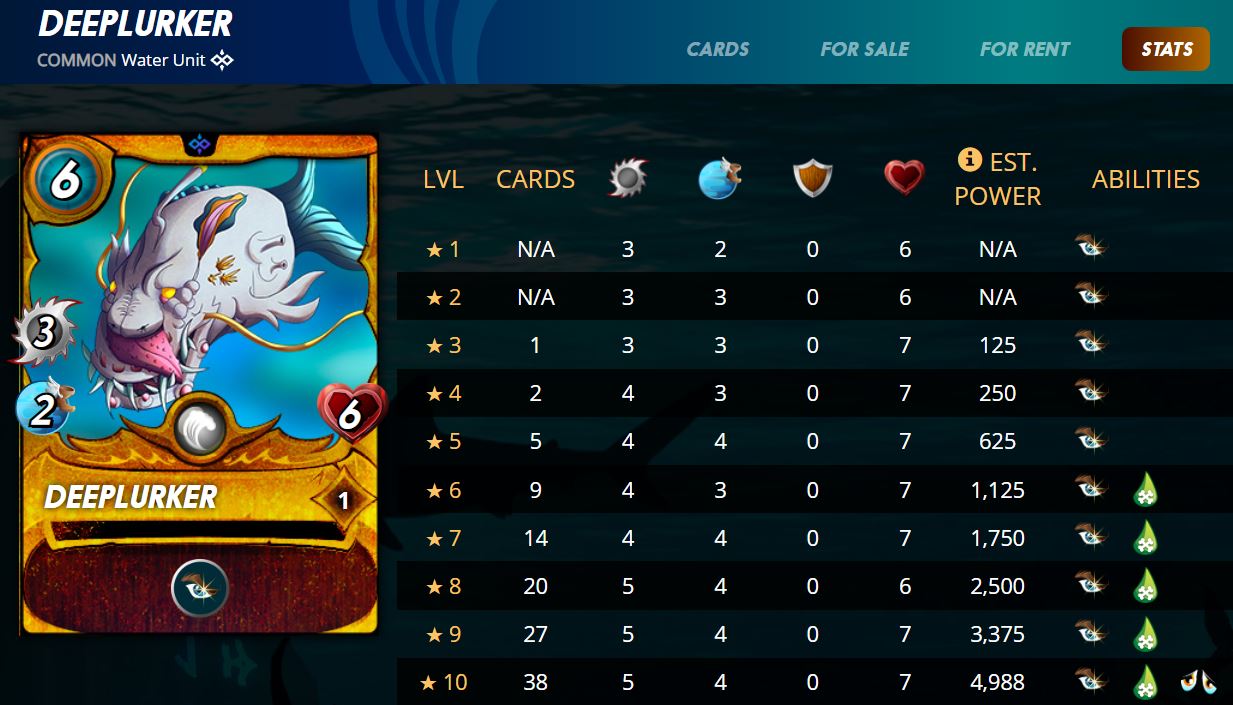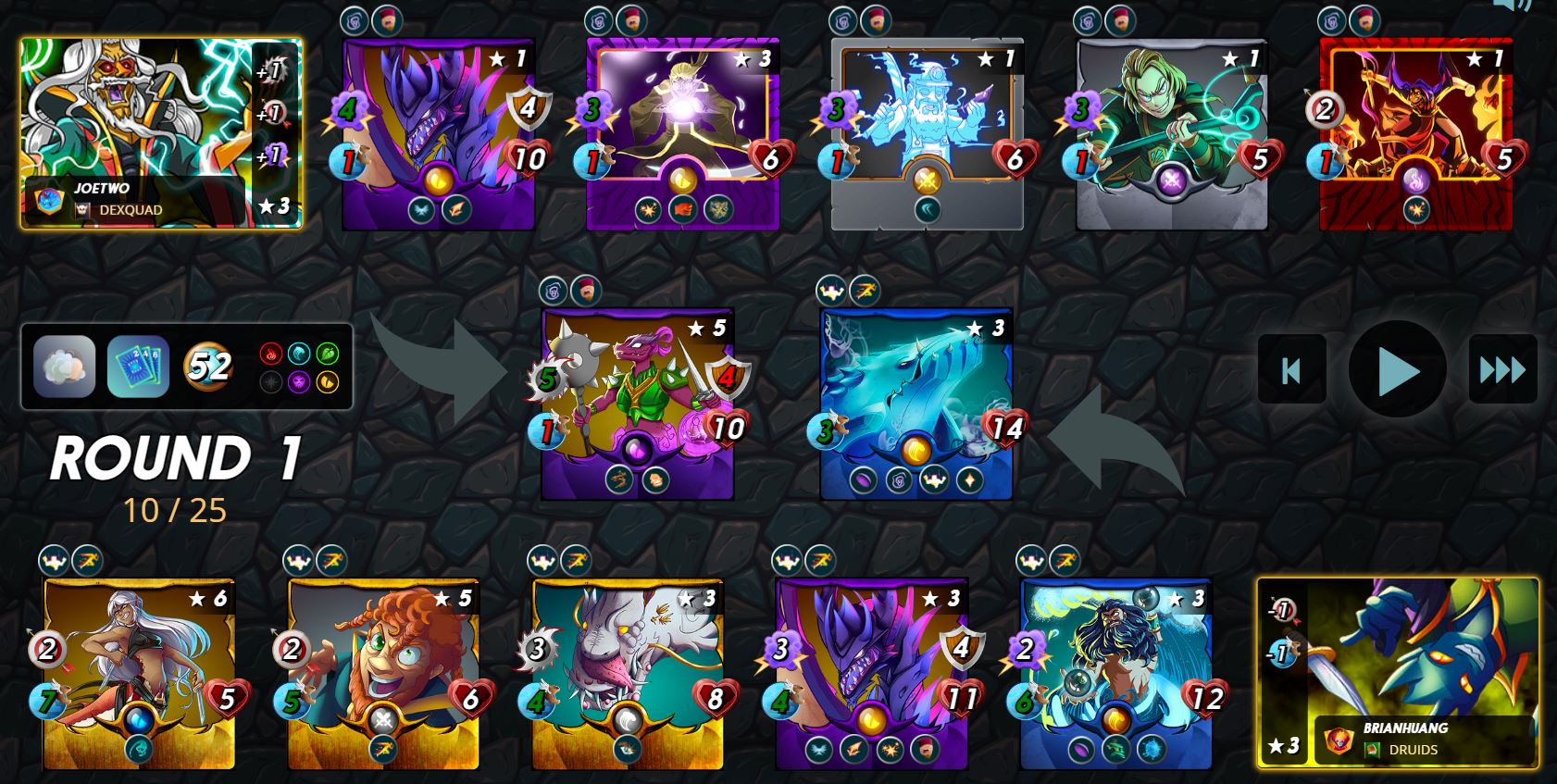 Mana Cap - 52
Game rules set「FOG OF WAR」and「EVEN STEVENS」,choose Dragon Camp.
FOG OF WAR - Monsters lose the Sneak and Snipe abilities.
EVEN STEVENS - Only Monsters with even Mana costs may be used in battles.
** Combat Strategy **
With a max mana of 52, the summoner chooses QUIX THE DEVIOUS. The dragon camp has been used for a long time, and the matching monsters are also very fixed. This time I will change the attack strategy. Instead of using Tank Heal and Triage skills, I use CHAOS DRAGON and DEEPLURKER's OPPORTUNITY skill to quickly knock down the opponent's monsters.
the first monster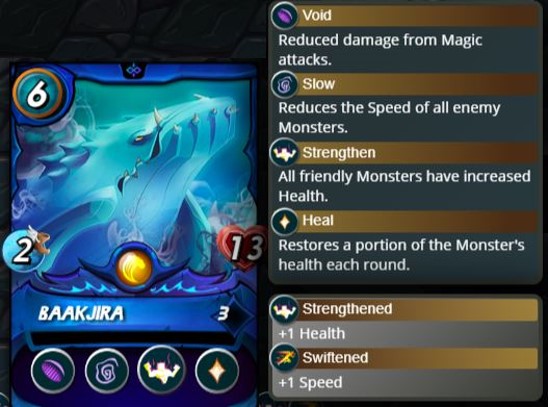 Although BAAKJIRA has no attack power, it has several super practical skills, VOID, SLOW, STRENGTHEN and HEAL skills, and has a scary amount of blood, which is suitable for attracting firepower at the front.
the second monster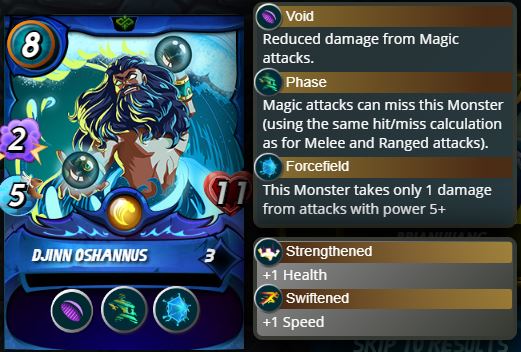 There is no way to replenish blood, BAAKJIRA has a chance to be defeated, DJINN OSHANNUS is the second firewall, and continues to guard the teammates behind him.
the third monster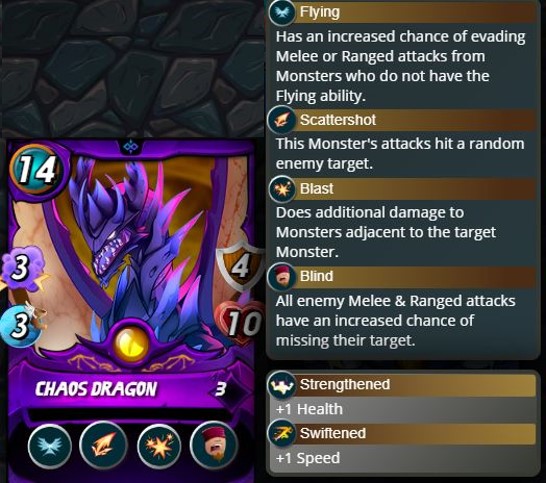 Once the defense is complete, it's the attacker's turn. There is no monster I like more than CHAOS DRAGON. SCATTERSHOT is super violent with BLAST.
the fourth monster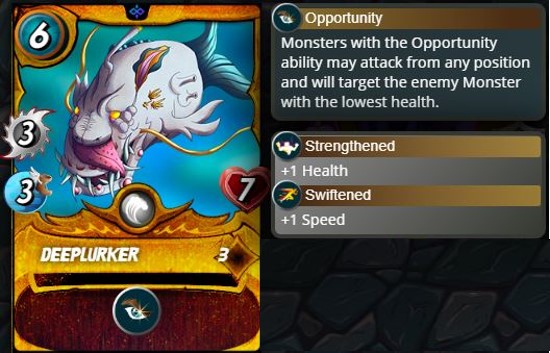 DEEPLURKER's OPPORTUNITY skill can effectively assist CHAOS DRAGON, and implement clearing work after the crazy range attack.
the fifth monster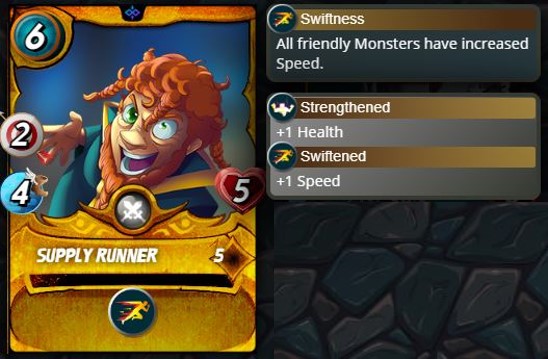 SUPPLY RUNNER has Swiftness skills, all friendly monsters have increased speed, which can increase the chance of attacking the enemy first.
the last monster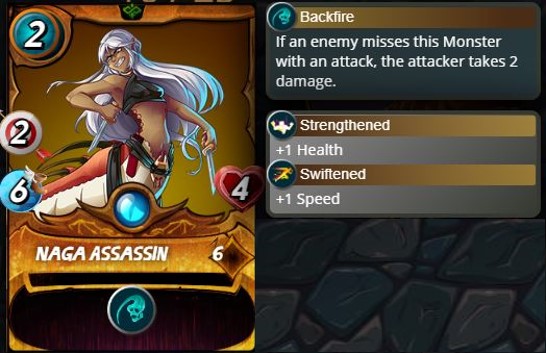 It's a good choice, only costs 2 mana, and has decent attack and speed.
Personally, I don't see any major issues with this strategy. Although BAAKJIRA was killed quickly, DJINN OSHANNUS persevered very well, which gave the teammates behind him enough time to clean up the battlefield. Maybe you have a better opinion, you can leave a message to exchange.
Battle link
https://splinterlands.com?p=battle&id=sl_8410ebaf760fcf5308d813f6b6433081&ref=brianhuang


Splinterlands : Play2Earn
https://splinterlands.com?ref=brianhuang


Posted Using LeoFinance Beta
---
---