Hello Friends,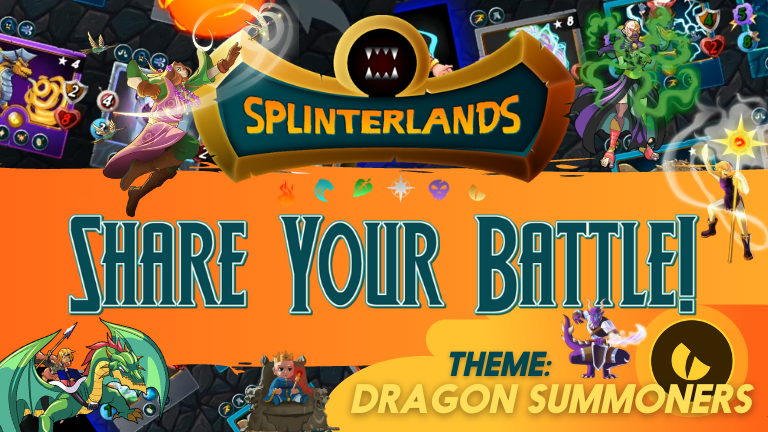 https://peakd.com/splinterlands/@splinterlands/share-your-battle-weekly-challenge-dragon-summoner
So, all are gearing up for the raffle tickets opening this Thursday for the land purchases you made? Well, there is an opportunity right now to earn few extra rewards including land as per the Splinterlands raffles giveaways thru the below link:
Wishing you all the best for the raffles opening and here I am with this blog for this week's SHARE YOUR BATTLE Weekly Challenge with the featured theme being a summoner I think for the first time and it's Dragon Summoner.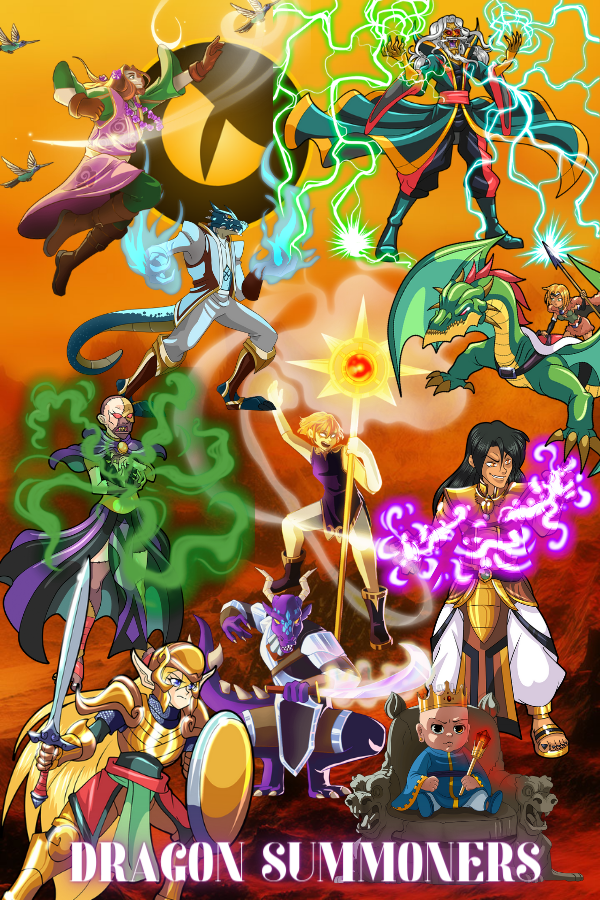 Dragon as all of us know, are one of the most used Splinters and I totally love using Daria Dragonscale for it's +1 melee attack and also for some of the monsters it offers like Manticore, Dragon Jumper, Gold Dragon, Black Dragon, Robo-Dragon Knight being some of my favorites and I mostly use Dragon Summoner to summon Earth Splinter monsters as that gives me a best balanced combo attack of melee, magic and ranged attack monsters.

Battle and Lineup: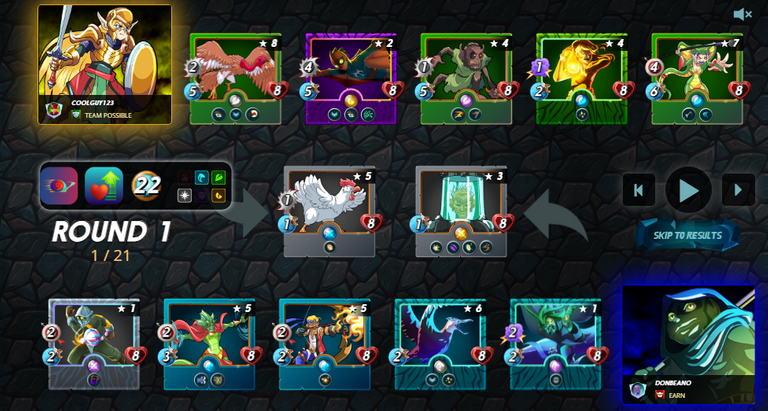 https://splinterlands.com/?p=battle&id=2c9b2d51f6e92007108bc46383dd3a1aad6a6399
I had the luxury of a battle with Equalizer rule set which I like the most to use with Fire Splinter with Exploding Dwarf at the front, but, for a change, I used Earth and Dragon combo splinter to setup a lineup as below for a 22 MANA cap battle which also had Reverse Speed rule set as well.
Lineup:
1. Furious Chicken: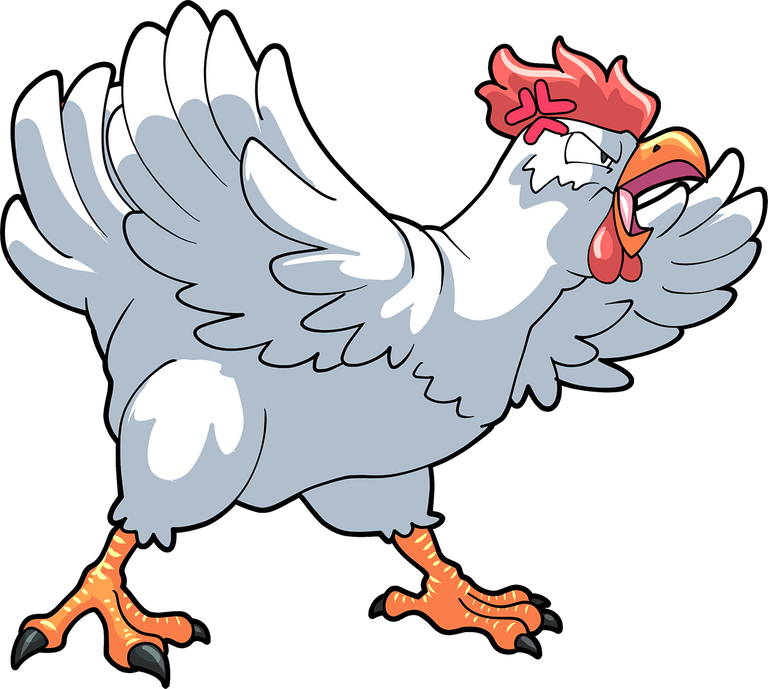 This being an Equalizer battle, prompted me to use low cost monsters at the front and protect the high effective monsters from getting exposed early and be more effective and hence, I used this in the front position.
---
2. Screeching Vulture: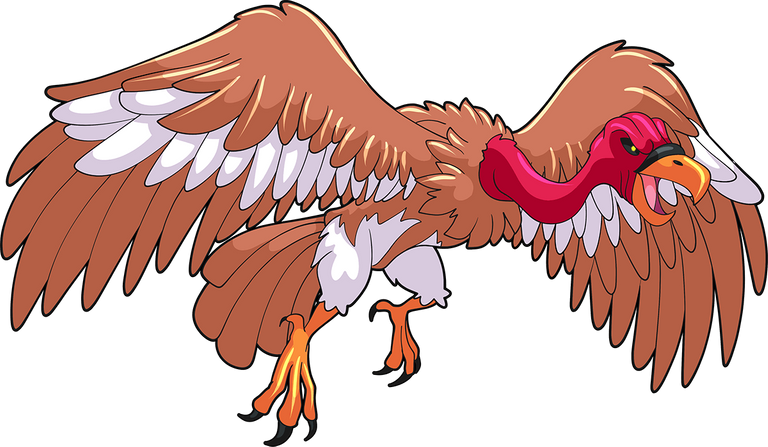 A scavenger monster which can get a life when a monster dies is best suited in second position is what I felt and placed it here to have more attack for less.
---
3. Dragon Jumper: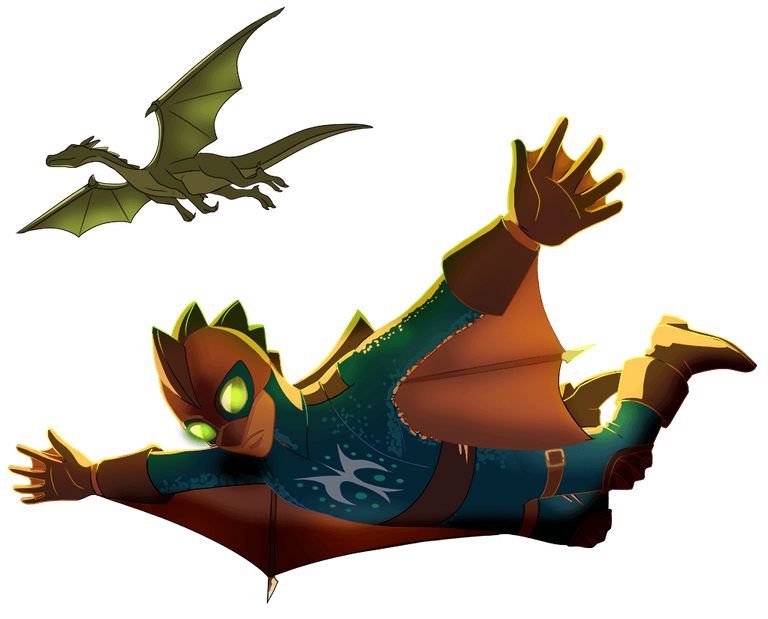 Second opportunity monster in my lineup with even better attack to take on any monsters especially Lord A in opponent's lineup.
---
4. Brownie: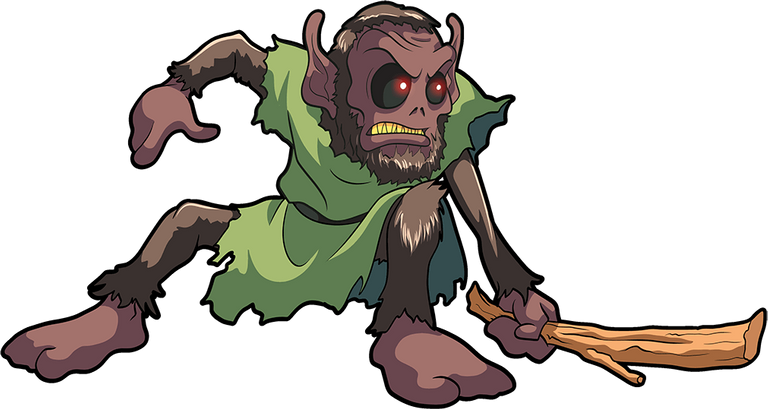 Used this purely for inspire ability purpose as this can up the melee attack.
---
5. Khmer Princess: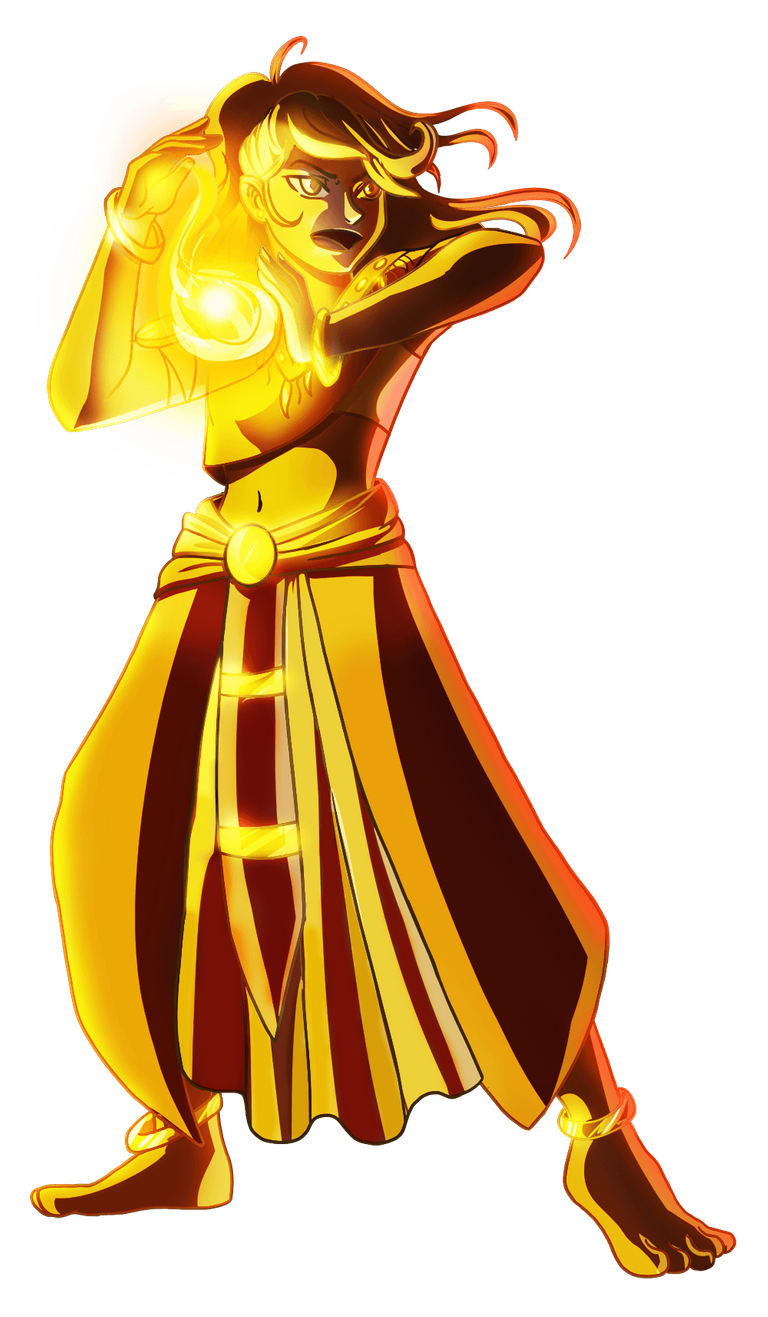 A healer with tiny MANA cost of 2 and can even give a magic attack and keeps the front monster alive for longer.
---
6. Javelin Thrower: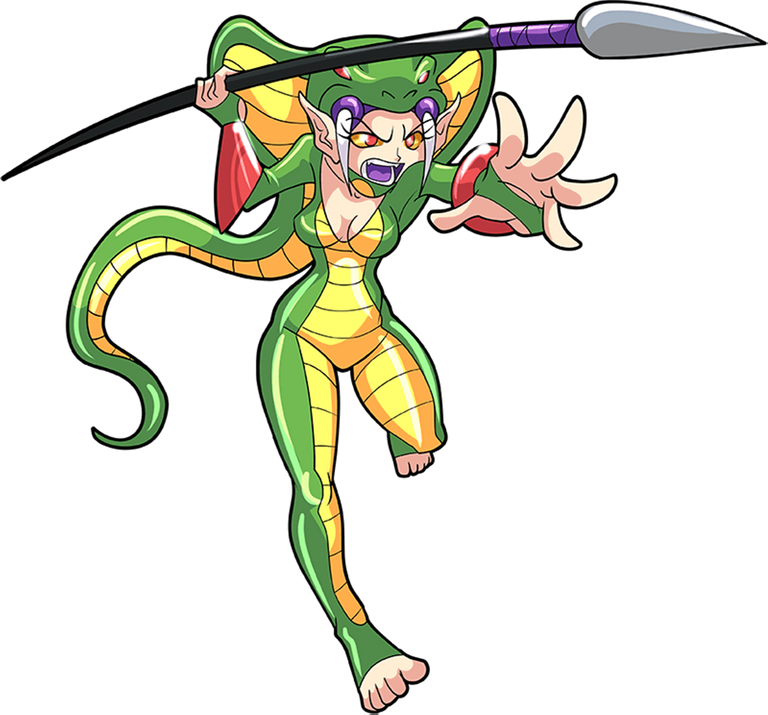 Lastly, I had a ranged attack monster in Javelin Thrower to have that useful 4 attack.
---
Opponent used monsters Lord Arianthus, Coral Wraith, Albatross, Pirate Archer, Naga Windmaster, Grenadier and that means, all the monsters on both side will each have life of 8 because of the highest health of 8 for Lord Arianthus.

Battle:
The lineup I used was enough to take on the biggies like Lord A and the battle was definitely on with both lineup having some good monsters but the lineup I used had better combined attack due to inspire ability by Brownie and that gave an upper hand to me against higher rated opponent.
Round 1: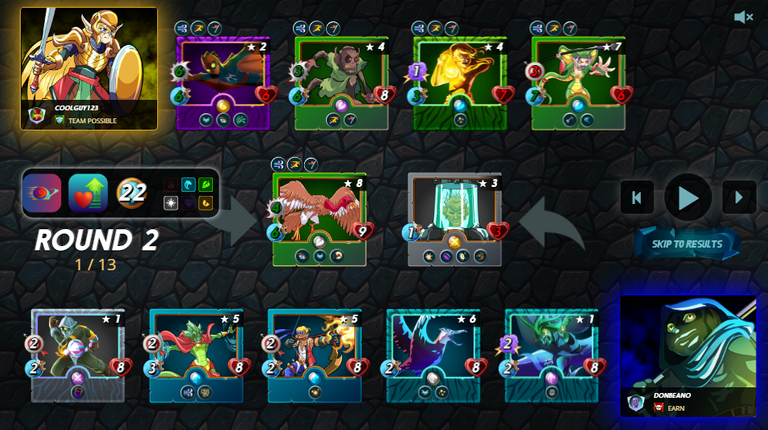 The reverse Speed rule set means, the opponent's monsters got to attack early in each round since the monsters I used were of better speed ones and Furious Chicken got removed in this round after just one blow from it to Lord Arianthus.
---
Round 2: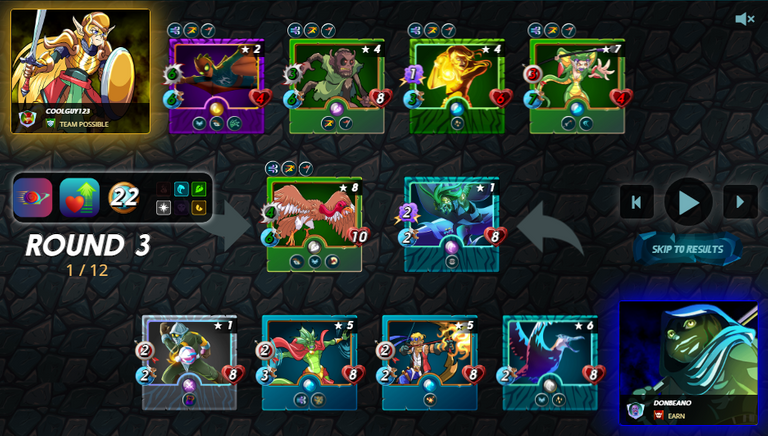 It was the turn of Lord Arianthus to get removed in this round and that means the front monsters from both side got removed with Screeching Vulture for me and Coral Wraith for opponent as new front monsters!!!
---
Round 3: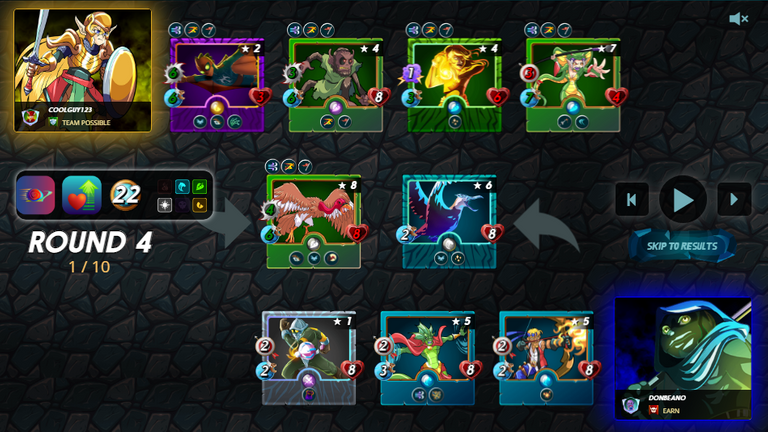 Coral Wraith was the only monster to get removed in this round and Screeching Vulture was gaining the life as each monster got removed and it stayed alive and being a flying monster, it kept evading the attack from some of the melee and ranged attack monsters.
---
Round 4: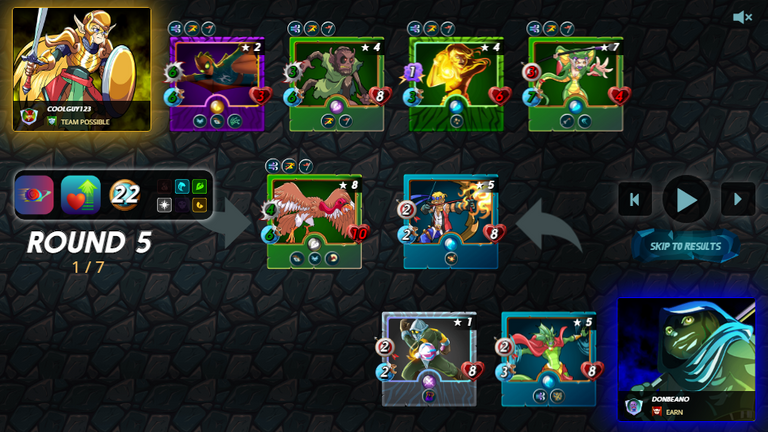 Albatross was the next monster to go as the monsters I used kept getting solid, especially Screeching Vulture with it's Scavenge ability.
---
Round 5 and 6: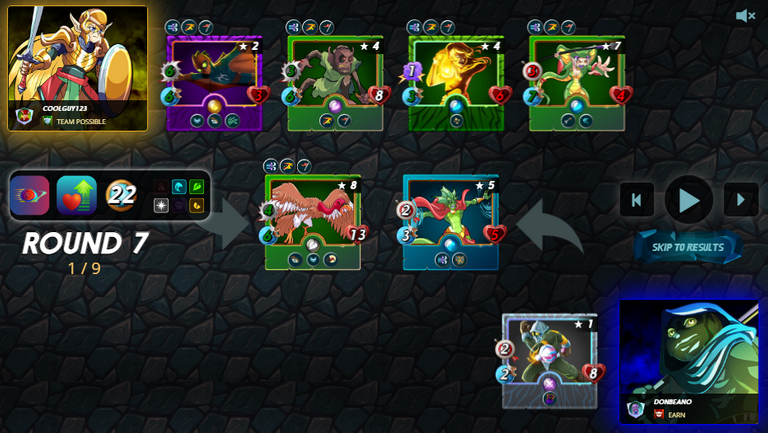 There was no casualty in round 5 as even the monsters like Screeching Vulture and Dragon Jumper failed to attack the Pirate Archer and in round 6, Pirate Archer got removed leaving only Grenadier to attack.
---
Round 7 and 8: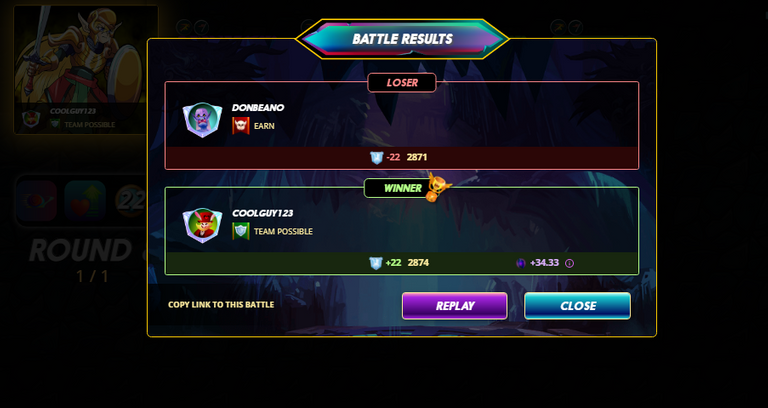 Naga Windmaster has to go in round 7 and Grenadier went dying in round 8 to give a rather easy win for me although I had a bit of disadvantage in terms of monsters speed, but in the end, I was a winner!!!!!

Questions and Answers:
Did my strategy work? What will I try differently next time?
I think yes, it worked well for me, but there was a bit of help from opponent as well as the lineup he used was with lesser attack considered to the one I used and that gave an early advantage to me inspite of having to attack the last due to high speed monsters I used.
I was very clear in using the Brownie for it's inspire ability knowing that it also increases the speed of the monsters I used, but the increase in attack was an advantage considered to the drawback of increased speed and hence, I don't think I was planning to use any other monsters instead of the ones I used.
---
Do you often use a DRAGON SUMMONER? Why or why not?
I use Daria Draonscale Dragon monster only as I have better magic monster in Water splinter monster and hence, Dragonscale remains my favorite as it gives a balanced attack in terms of melee by increasing the attack.
I use it for sheer melee attack increase and for monsters I mentioned somewhere above to have those opportunity monsters in my lineup along with other melee, magic and ranged attack monsters which gives a balanced attack for me.

That was a rather one sided battle, but I would say, Daria Dragonscale is a best one as for as using melee monsters is considered and the combination of ranged attack monsters I use from Earth splinter is best one for most of the battle rule sets.
Thanks for being there on my blogs as always and hopefully, the raffles draw which takes place on 26th will be a good one for each of you :)
Wishing you all good Saturday and

Join the new Official Telegram for Splinterlands via link given below to participate in contests and have fun.
---
Not yet signed up for Splinterlands?
You can join using my referral link: splinterlands.io and get some monsters from me :)
Also, try monstermarket.io if you haven't already for your steemmonsters cards and packs purchase and get instant cashback with every card purchase.

Thanks for the votes, comments and resteems.
I am a proud member and supporter of below communities: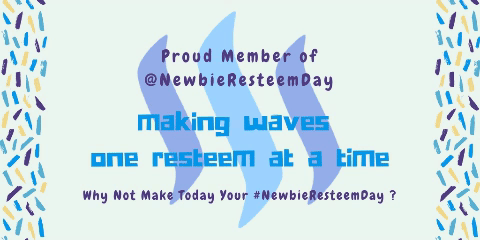 Posted Using LeoFinance Beta