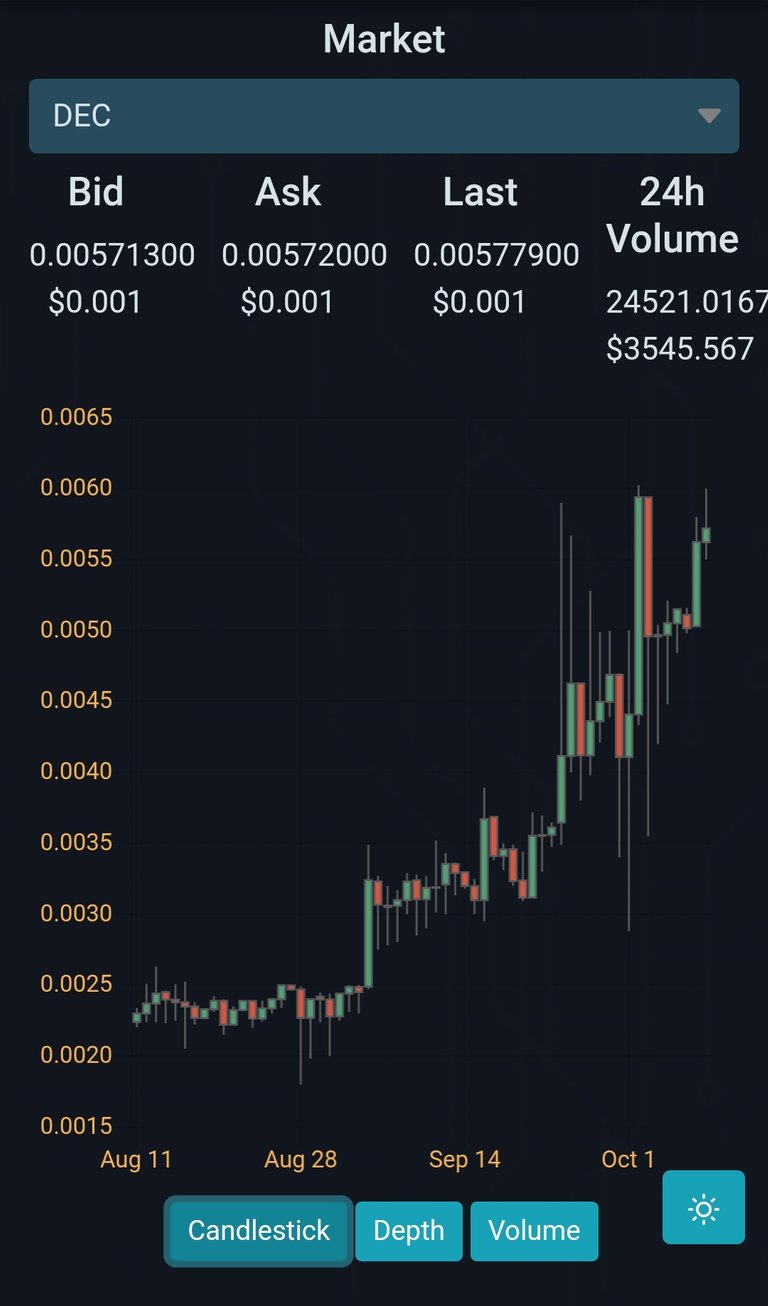 The second HIVE token that is available for trading on uniswap after wleo is DarkEnergyCreystal (DEC) the Splinterlands in game currency.
https://info.uniswap.org/token/0x9393fdc77090f31c7db989390d43f454b1a6e7f3
Although i don't know much about it since i lost the chance to be an early adopter on Splinterlands and never paid attention on it, i can trust my master spammer Senpai @trumpman that recently bought a quite nice stack (over 150k). So without second thought i also bought a small chunk (about 11K) with the intension to make it 50K soon. You know is quite cheap right now (0.0058 HIVE) and it's not big deal for average Hiver to add some on his bag. Also DEC is a coin that has a real use on Splinterlands (in game currency)so it's almost impossible to be scammed, with that in mind and the fact that's already trading on uniswap i believe that's wort a try!

Did you like that animated banner? Then you have to visit @mariosfame blog More for Leo! | Animated Banners & Pinterest LeoBoard
and Saw him some lome for the great work he did!
Posted Using LeoFinance Beta