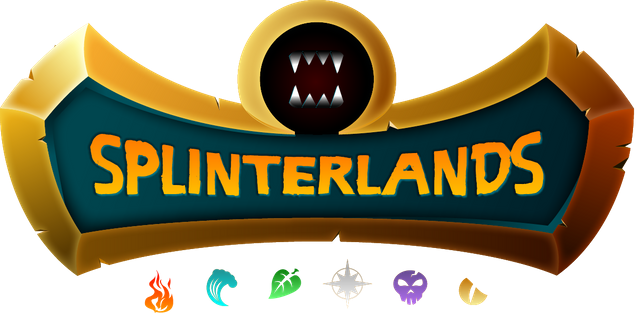 Dark Energy Crystals, the in-game currency of Splinterlands, were never my favorite asset to latch onto because their value is stable. You will always be able to buy 1000 DEC for 1$ or less, but never for more than that! In these volatile times we are living in right now, it's in my opinion just better to exchange those Dark Energy Crystals to other cryptocurrencies such as HIVE or to at least purchase some Splinterlands packs and cards that are limited in quantity with them.
Have you looked for example at Exploding Dwarf, the common fire monster card, that was given as a reward in the loot chests for just playing the game? I remember when there were over 200000 Exploding Dwarfs in circulation. Currently there are less than 75000 Exploding Dwards in the whole game and their value is also increasing! Don't also forget that to upgrade any regular reward common card to level 10, you need precisely 505 cards. That's a lot of cards and with the help of some people that are using post rewards on HIVE to burn Splinterlands cards they are getting more scarce every day!
But back to the Dark Energy Crystals now. Everything changes with the upcoming launch of the Splinterlands governance token called Splintershards. The new token will be distributed from July of this year for the next 65 months.
The thing is that players will receive SPR tokens each day according to a point system that values all of their assets from Splinterlands at various point levels. Not all assets are equal though and some assets are just better. For example an Untamed Booster Pack is worth 600 points, a Beta Booster Pack is worth 2400 points and a Land Plot is worth 10000 points.
So if a Land Plot is worth 20$ then it's 500 points per dollar and so on. The conclusion? The best asset in Splinterlands to have for this very long airdrop are Dark Energy Crystals! Each DEC is worth 1 point so that's 1000 points per dollar. In comparison to, for example the Land Plots, that's two times more points!
You can earn DEC pretty easily just by playing the game, so what are you waiting for? Every Dark Energy Crystal matters!
Best of luck!
Posted Using LeoFinance Beta