I've been working on lowering the number of different crypto that I own and trying to consolidate as much as I can.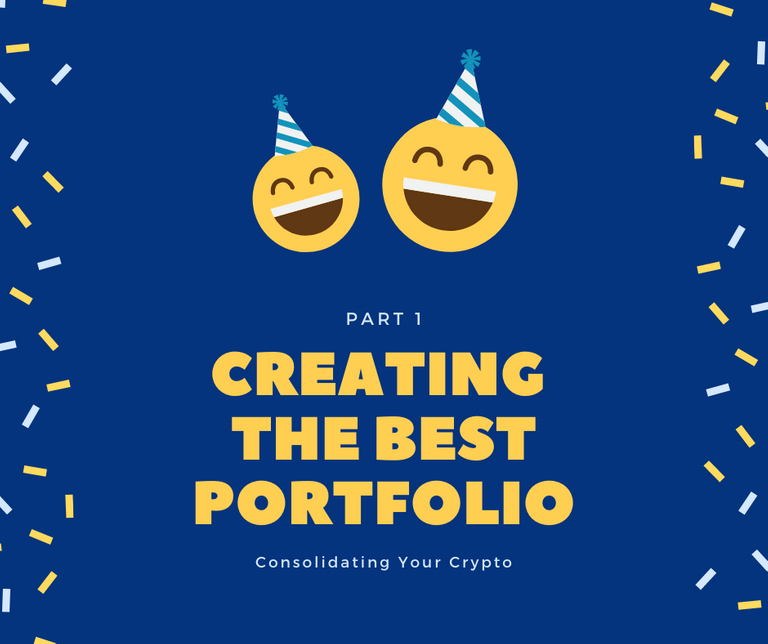 Canva
Before I would log onto Metamask and make sure all my Ethereum and ERC 20 coins were still on there, check my trades on Binance, check my trades on Hive Engine, check my Blockfolio account, see how my Coinbase account was doing, and check on my Splinterlands cards and rentals.
It all became too much to manage and I thought it was a good time to begin to simplify my Crypto life and portfolio.
BlockFi
I don't like having a lot of money on BlockFi as it is a CeFi "Centralized Finance" platform, but I have to admit it feels good to be able to earn 6% interest per year on my Bitcoin without having to worry about some smart contract getting hacked.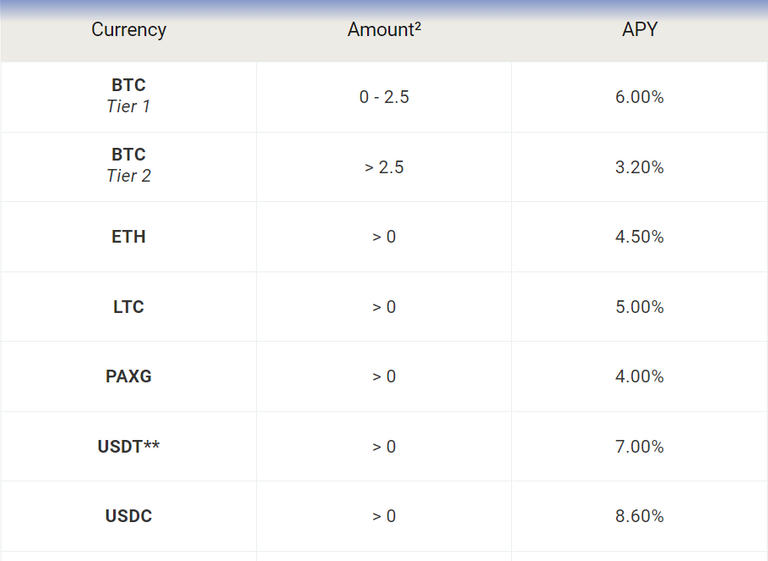 If you have not yet checked out BlockFi you should. I have earned $17 in interest since I created my account and should have another $8 earned this month in interest.
I've taken all my Bitcoin and Ethereum from my Coinbase Wallet, and any other locations where I had Bitcoin and Ethereum stored, which was earning me no interest, and moved it to my BlockFi account.
I plan on moving the rest of my Litecoin as well as any other stable coins that BlockFi accepts and putting it on their platform so it's all in one location and earning me around 4%-8% depending on the crypto.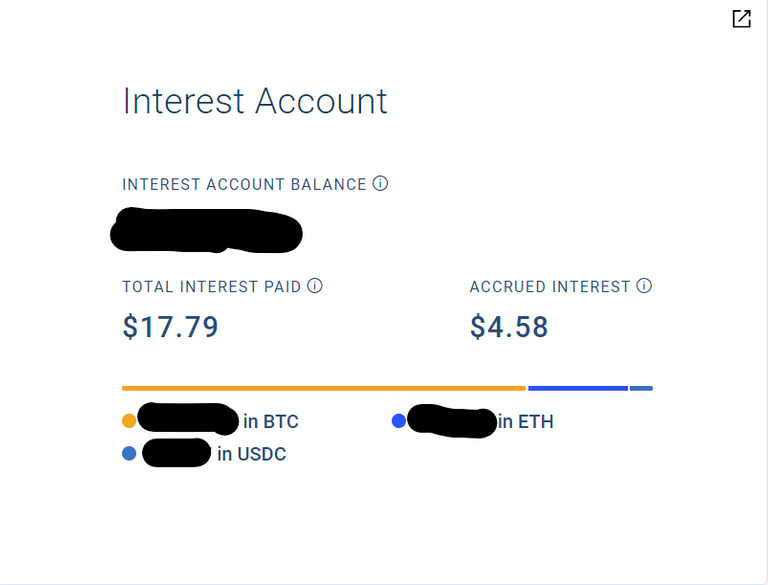 It is a risk as BlockFi's accounts could get hacked or there could be some sort of liquidation event which causes them to lose all their funds, but I think the interest earned is worth the risk. Remember, if you don't want risk then keeping all your crypto on a hardware wallet or some sort of cold storage is the way to go.
If you'd like to check out BlockFi's platform you can do so here or you can sign up with my referral link here which is greatly appreciated. Once you sign up on BlockFi and deposit $100 worth of crypto we both receive a one time bonus of $10 of Bitcoin.
Coinbase
My Coinbase is a mixture of small amounts of Crypto thanks to the Coinbase Earn program of multiple different cryptos worth less than $10.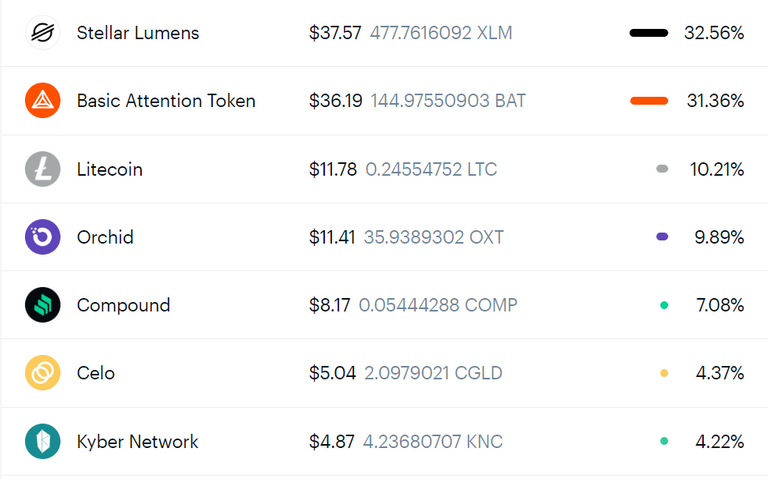 I've earned all those crypto through Coinbase tutorials with the exception of Stellar Lumens ($10 was through Coinbase Earn), the BAT token (which I earn through the Brave browser), and Litecoin which I purchased myself.
I am on the fence about combining all those different cryptos into either more Ethereum or getting a position into Chainlink.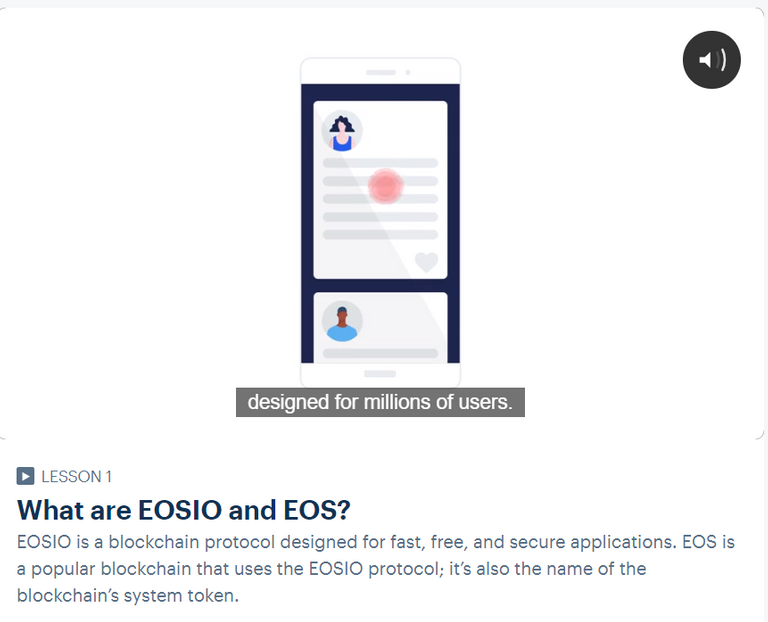 It's not that I don't believe in some of these projects, it will just be easier for me to track Chainlink with all that I have going on in my life and taking profits when it starts to run and then buying the dip to stack more Chainlink.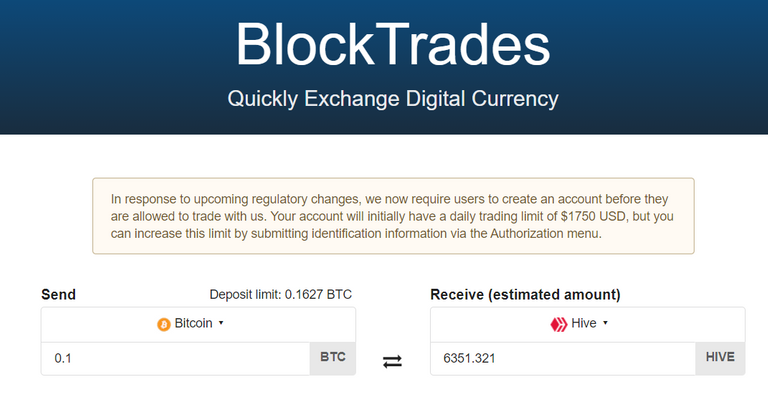 Another easy thing to do with the $100+ you can earn on Coinbase is to convert it all the Bitcoin or some other crypto and send it to Blocktrades for a quick and easy way for a new user to stack more Hive or other preferred cryptos.
Hive Engine / Leo Dex
I feel like I own quite a few tokens on Hive Engine that aren't worth very much. I'm hoping to be able to reduce these tokens to be able by either burning them or selling them on the market to accumulate more of the tokens that I believe in and are performing well.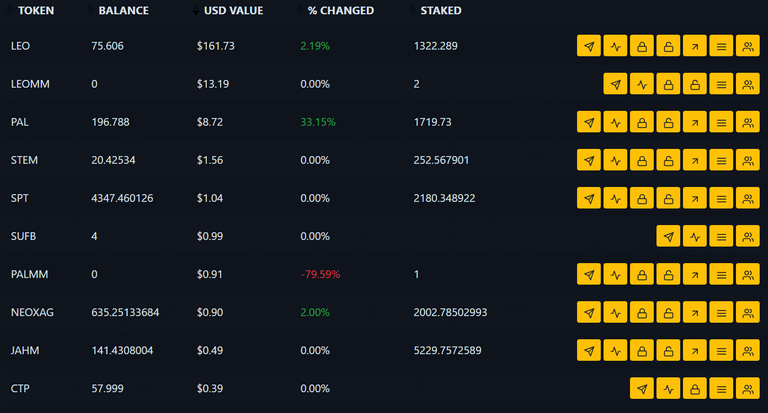 LEO
Now maybe a bad time to start stacking LEO, but since the price has gone up so much and the project is making great growth and improvements I can't think of a better project to invest in presently.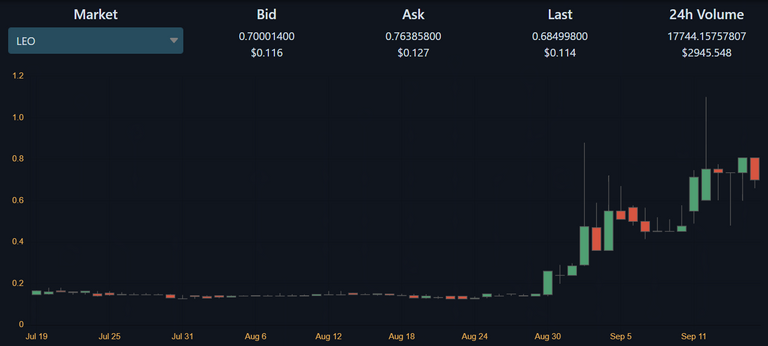 Since I use Hive Stats almost every day and use Leo Dex a few times a week it just makes sense to support this project by buying more tokens.
I am considering taking the liquid rewards I earn of Hive from posts and starting to invest it in projects on Hive that I like and buying the tokens.
It's also exciting that trading Leo or wLeo tokens on Uniswap is coming soon and could add a ton of liquidity for the token and the project.
DEC and Splinterlands
Another token I plan to stack more on Hive is DEC. With the upcoming expansion for land and the DICE expansion set I can't see the demand for DEC slowing down anytime soon.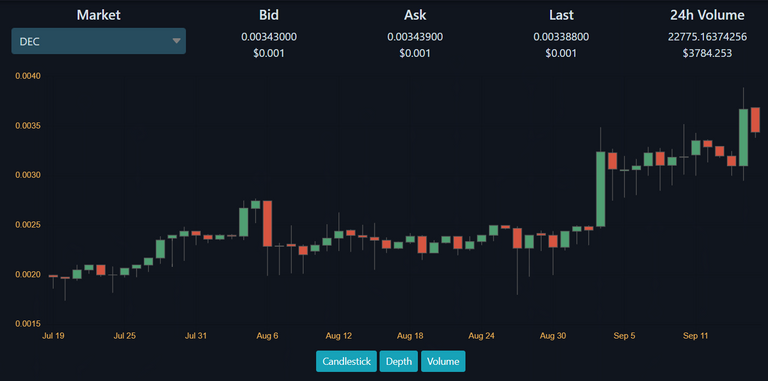 While I don't know if they consider DEC a "stable coin" but as long as 2000 DEC is used to purchase a $2 Splinterlands pack, I think the value should be stable at around $0.001.
The current price is $0.00057 which means it's valued at almost half of what the actual value should be with the potential upside being even more as the demand of DEC continues to increase as more players start playing Splinterlands.

These are the two Hive-Engine tokens that I will be focused on accumulating until the end of the year to help simplify the tracking of my Crypto portfolio.
Consolidating or Diversifying your Portfolio
I believe in consolidating my portfolio so that as the end of the year comes and I have to start filling out information for tax purposes I can do so more easily.
I know of others though that own 100 coins and try and keep each coin at around 1% of their portfolio. This way they can diversify and catch a little of every move in the market, most of which I will miss as I consolidate my portfolio.
So that brings me to my question do you believe in consolidating or diversifying your portfolio?
Posted Using LeoFinance