Hey All;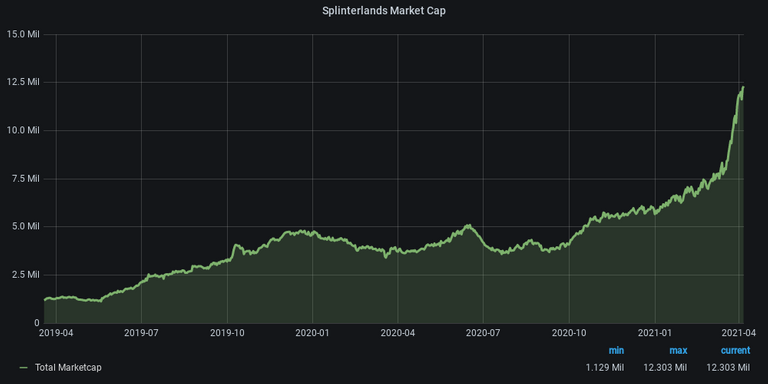 Did you check on the marketcap of the Splinterlands game on the Hive Blockchain? As of writing the marketcap of the cards trading game; Splinterlands aka steemmonster is close to $12.5 Million. Just have a look at the spike it has been growing consistently. And with news like Guild Brawls release & 20% OFF on land purchases made with BAT (Basic Attention Token) along with other things planned in the Roadmap for Q2 20221 the game is going to grow at an alarming rate and we could even see marketcap $15+ Mil. pretty soon.
My Cards Collection Details & Worth...
Following is the snapshot that I've take via the discord bot sm-voter on my cards stats and its worth::

You can see that I entered the game around its Beta release and hence the Alpha card numbers are Zero. Since the Beta release & followed by other releases/promotions of cards like Untamed; Dice; land purchase etc I have been building up my card deck slowly and steadly.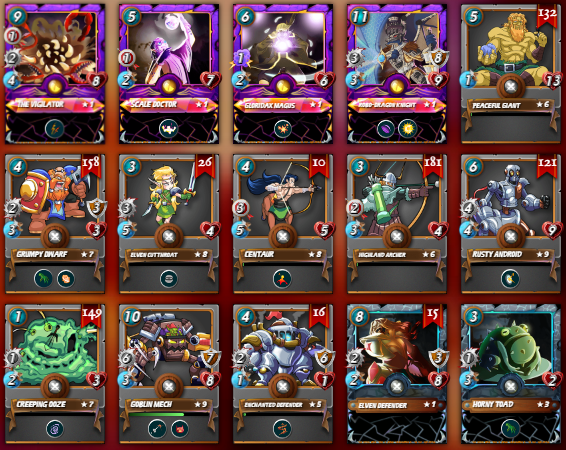 One true fact is that most of the cards that I got via rewards and opening packs; I didn't sell almost 90% of them. Yes; that's true. The chance is that I would have traded/sold some cards but most of it I either combined or just left it uncombined waiting for a period like this one to come; when the prices of the cards are exploding...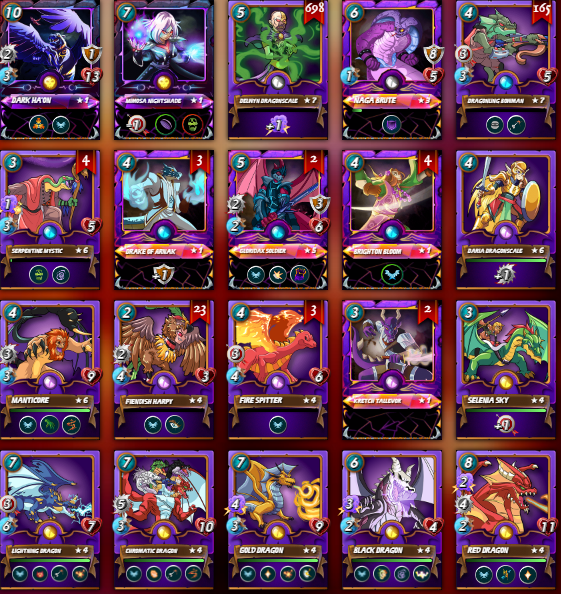 May it be normal cards of gold foil cards I kept them all & dint sell any of those cards..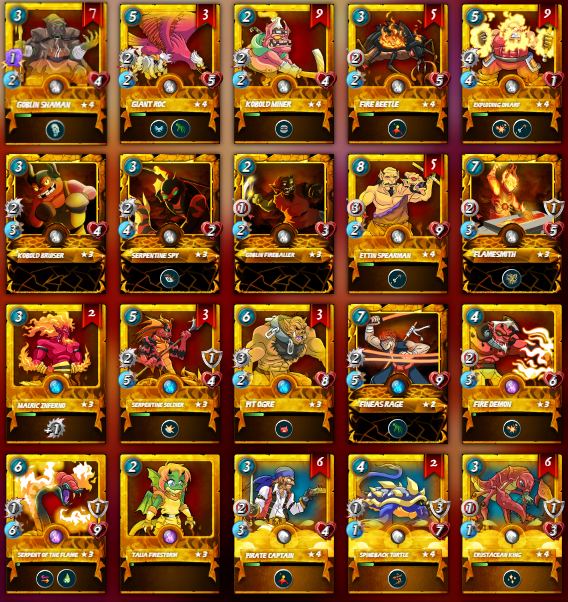 Here is a glimpse of some of the random cards & their prices recently have skyrocketed. From mere cents to a dollar and there are even cards whose prices went up from a couple of dollars to 3x; 4x and even more. Just have a look at the most expensive cards that I have that should give you an idea of how much the players are making by playing this game splinterlands.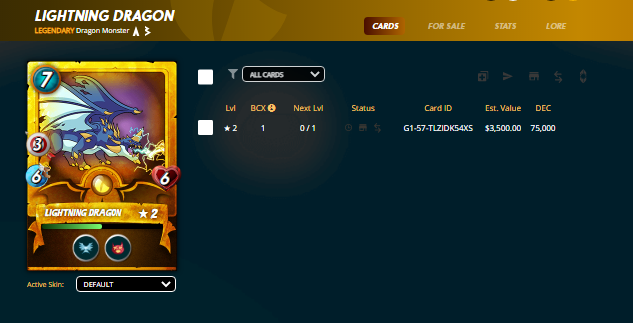 Lightning Dragon is worth $3.5K
I remember like 3 months ago this card used to trade around $150 and see the price now. You can do the math of how much x% is this Lightning Dragon Up. Let's say you don't get a buyer you still can burn this card for 70K DECs which is the In-game currency.

At the current price burning the Lightning Dragon will get you close to 106+ HIVE.. I'm in no way selling or burning this card or any other cards for now just keeping them as is or maybe will sell some of the cards to max some monster cards out...
Have Your Say...
How is your Investment in the Splinterlands Game looking like? Doubled? Tripled? And what has been our latest strategy in the game Splinterlands?
Best Regards
---
Find Me on the Other Social Media Platforms::

Join me on Odysee & Earn 8 LBCs for FREE... YES for FREE...
HealthDear Youtube; Information tied to Health
HealthDear LearnTogether; Learn English & Hindi
LearnTogether FaceBook Page
PS:- None of the above is a FINANCIAL Advice. Please DYOR; Do your own research. I have an interest in the game Splinterlands and have been playing it for quite sometime Now..
PS:: Image Credits:: splinterlands; steemmonsters; hive-engine
Posted Using LeoFinance Beta