Hey All;
I'm planning to DELEGATE the entire deck of SplinterLands cards for my account @healthdear. Off lately I've been inactive and had not been playing the game.

The entire set of cards have a Collection Power of 252K+. Which means that a player with these cards has the potential to reach the DIAMOND III LEAGUE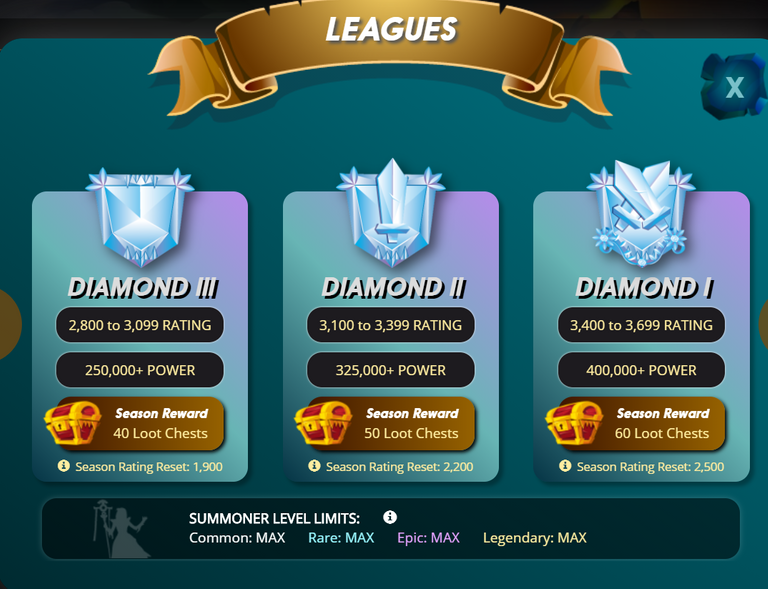 That gives 40 Loot Chests as rewards after the Seasons Ends. Also, there is a daily quest to be completed. And once the quest is completed there are again rewards given out based on the current league you are at.
Why Delegation of Cards???
It's pretty simple. Since I haven't been playing the game, I'm missing all the rewards listed above. On top of that, there are a lot of tournaments that take place further giving out rewards.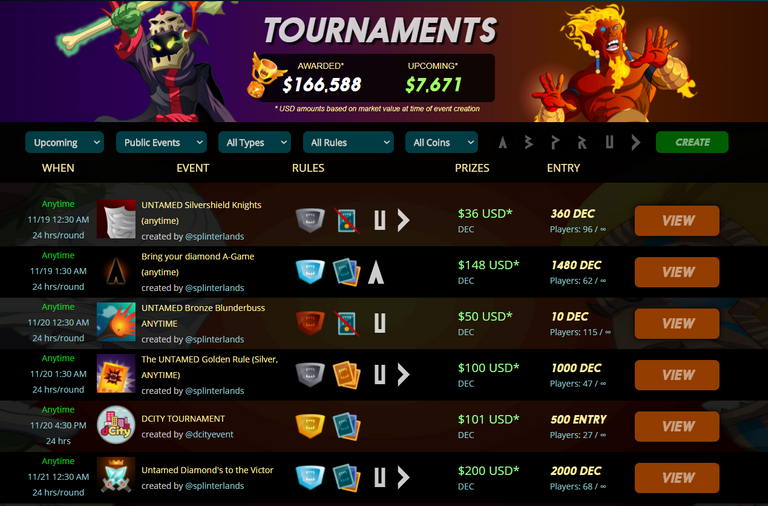 Here are some of the tournaments that are lined up and should give an idea of the rewards associated with them. The prizes distributed are In DECs which is the In-game currency for SplinterLands. DECs can easily be traded on HIVE-engine for HIVE and other tokens.
I was Simply missing on all of these rewards options. If a player is consistently playing the game, with a decent deck of cards they can easily earn some passive income. Hence; exploring the Delegation Option that should help both the parties. One who doesn't have the cards and want to play the game and the other being ME who is willing to share the rewards as per the agreed terms.
Sneak Peek of the Cards...
Now that I have these cards and am not playing. I thought of delegating the entire deck of cards. Have a look at some of my GOLD Cards Collection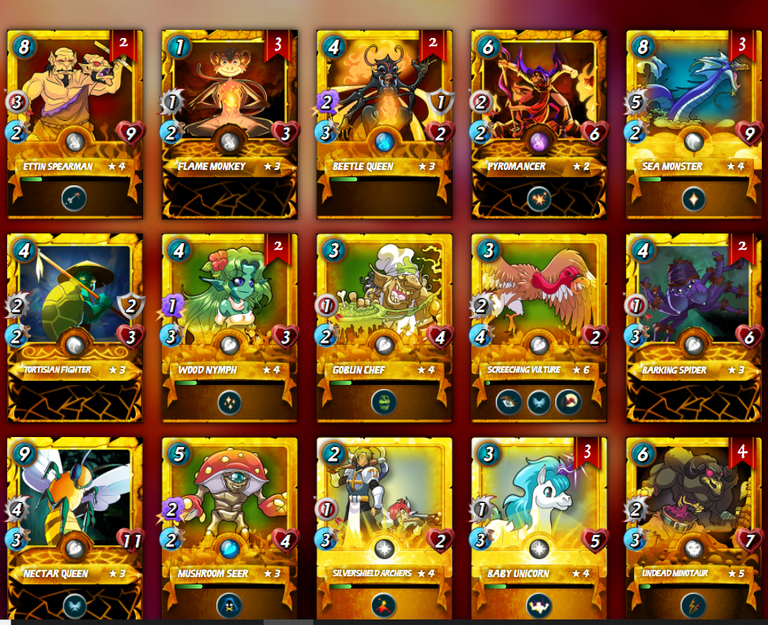 Here the link to the Cards that I'm planning to delegate.
Cards Collection Can be Viewed Here
I'll be leveraging the MonsterMarket TeamShare services to delegate the entire deck. I did like to take the opportunity to thank @zaku bro for helping me out to have my deck of cards to be placed for the delegation.
If you are a player that is looking out for a delegation of SplinterLands decent Card Deck. Then, I would urge you to watch out for the MonsterMarket TeamShare website for the details on the delegation.
Have Your Say...
Did you rent/delegate your entire deck of SplinterLands Cards? How is your passive income looking like with the card delegation? Let me know your thoughts/views in the comment box below.
Best Regard
Posted Using LeoFinance Beta