It's been a pretty crazy week in the crypto lands. Several of the projects I follow came up with some majors news and/or changes to the way they work. I've also been on vacation during the week. I had planned to do a short hiking trip but the weather in Germany went totally crazy and I really didn't feel like hiking with temperatures below 0°C and snow storms. So instead, I just stood at home and kept doing the crypto hustle. I've released an article daily for the last 10 days straight and even published 2 posts on the same day for the first time ever on Wednesday. I'm not sure yet how I feel about that honestly, I might do it occasionally, but I feel like in general, 1 article per day is the sweet spot for me. I still didn't come up with a better name for the Play2Earn report, so if you have any ideas, please let me know in the comments!
Before we get into more detail about the various events, let's take a look at my token growth for the week:
| Token | Amount | Increase |
| --- | --- | --- |
| Hive | 6,833 | 15 |
| LEO | 9192 | 33 |
| CTP | 15,568 | 196 |
| SPT | 83,954 | 4,869 |
| CUB | 1,510 | 61 |
| LENM | 45 | - |
| CINE | 199 | 58 |
Growth has been rather slow for the last week which is mainly due to the fact that I didn't publish any articles for 5 days in the week prior. With the 7 day payout cycle, it always takes a week longer to reflect in the numbers. So next week, I should be back to a lot higher growth. But even with these somewhat lower numbers, I'm still pretty pleased with what I've gotten. With current pricing, I've made 190$ in CUB alone and honestly, that's pretty impressive considering I didn't buy any new tokens during the week but only earned them from staking.
Now, let's take a look at my different projects:
It's been a while since Splinterlands didn't come first in the report and I don't see that changing any time soon, either. According to their recent publication, they had the best quarter in the game's history yet and it's showing. The market cap has almost doubled in recent months and prices for most cards are going through the roof. Thanks to my vacation, I had more time at hand and thus signed up for basically every tournament that I could. I've managed to go flawless in the CineTV sponsored tournament, earning me a nice 38.5 CINE along the way. I'm also yet again in the second round of the Brave Champion Challenge with only 15 players remaining which is going to earn me at least 25,000 DEC.

I've also come to the realization that my Alpha and Beta summoners won't be playable in Chaos Legion and that I'll thus lack some max level summoners to compete in the upcoming modern format. Because of that, I'm going to buy max level summoners from Untamed before they go out of print and their prices explode even more.
In other news, Guild Brawls were released and I've been hugely enjoying the first round of it. Sadly, I only had 4 opponents in my fray so I didn't get to play as much as I wanted to. I was in Untamed only Novice and boy is that a different format than what I'm used to. I went 2-2 which is okay but obviously not what I was hoping for. Sadly there are only 13 spots per brawl right now. With 30 active members in the guild, this means that I'll only get to play every second fray on average. Let's hope we'll move up rather quick so more of us get to play every time.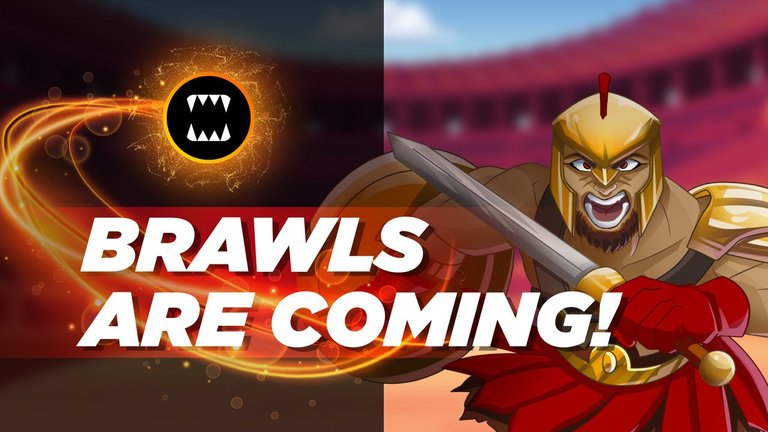 I'm close to Champion II with a 4150 rating at the moment and I'll probably try a first push for Champion I on Sunday. My main goal will be getting back into the top 50 again although I'd love to end in Champion I again as I've missed that target 2 seasons in a row now. We'll see how things go but so far I'm pretty pleased with my season's progress.
The big news certainly came from Alien Worlds this week. Their launch on the binance launchpool took me completely by surprise. Ever since, prices for everything in the game are going completely crazy. 1 TLM is traded at 3$ and more right now - some weeks ago it was like 100 TLM for 1 Wax! There are also a lot of rare tools traded for hundreds of dollars right now. I'm not sure where things will settle back in eventually but right now, it's pure FOMO all around the game.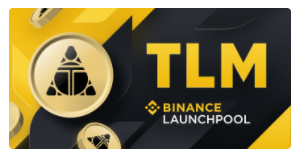 I have to admit I was a little tempted to just sell of everything I own in Alien Worlds right away to take the profit. I decided against it because I still believe that Alien Worlds might be up to something, even if it suffered a bit from the disaster R-Planet has turned into. Nevertheless, once it will be possible to transfer TLM to BSC I'll most certainly sell all I can as the current prices are totally off and in no way will TLM keep itself above 1$ for a prolonged time. I just hope to get the timing right and be able to sell before the market crashes.
Doctor Who released yet another special card frame booster pack which they sell for a hefty 50$ per pack. This equals 5$ per card and honestly, this is just absurd to me. I've made a full article on the topic, calling the game out as turning into a cash grab. While it was pretty well received on Hive, the guys on Publish0x really weren't happy about it. It's my most downvoted article ever since I called Upland a scam. Luckily, by now, I'm in a position that I really don't mind publishing the occasional controversial article. I just put things as I see them and to me that whole card frame stuff is a pure cash grab.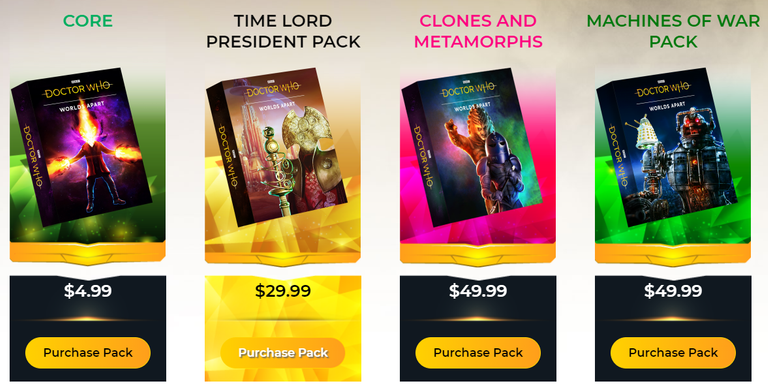 Nevertheless, I sill see the potential the game has and I hope that they will figure things out eventually. So I'll still collect the daily login bonus and share my ref link when I talk about it. The release is still almost 9 months away anyway, so there's no rush in making any decisions here.
No big news for eXode yet but some nice new announcements nevertheless. April is going to see two releases, a full access to the colonization pass first and a release of the scanning and colonization experience second. Elindos also shared some screenshots of one of the upcoming features for the colonization pass: Uniforms. If you know games like Tie Fighter you already know what to expect. We'll get our own uniform to attach our different badges to: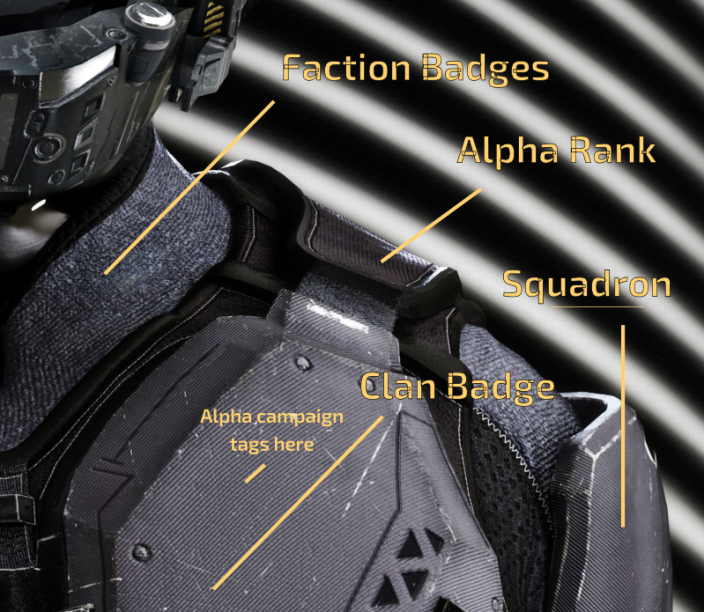 I love the whole design, this is going to be super awesome and I'll certainly spend a lot of time on that screen staring at all my achievements. Now we only need a means of earning more badges so let's hope the release for colonization is actually going to be in April - even if it's only a first version to get our feet wet a bit.
I have to say I really love that new tribe and I've been releasing several articles already. Ever since I got involved with LeoFinance it felt odd to publish an article that wasn't fit for the leo tag as it simply felt like a missed opportunity. With the cine tag, I finally have another community that I can publish to and that revolves around a topic that's interesting to me. There are still hundreds of movies and TV shows I'd love to talk about so I'm pretty sure I won't run out of topics again any time soon.
The other big news of the week. Noise.cash is finally trying to deal with all the Spammers the platform has been suffering from. While there have been some issues initially, it seems that they mostly figured it out now. They also introduced a rating system where select users can rate the quality of other users. We'll see how things go, but for now it feels like the amount of free tips I receive has increased significantly. There's still the looming threat of no longer rewarding users that share their links to LeoFinance and Hive, though. Once that gets implemented (and if my tips would indeed be removed) I'll probably leave the site for good. Until then, though, it's a nice little additional income stream, making me about 5$ worth of BCH each day with very little effort. Noise.cash is certainly one of those sites where being early pays off big!
Conclusion
All things considered, I'm pretty happy with how the week has been going. Thanks to the bad weather I've mostly focused on my crypto adventure and if I add up everything I've earned during the week, this would probably be enough to make a living from it. There's still too much fluctuation yet, taxes would be an issue, and the bull market is going to end eventually. But nevertheless, right now I'm really confident that I actually would be able to retire on crypto in like 5 years if I really chose to do so. Pretty amazing feeling!
And that's all from me for today. Thank you all for reading and see you next time!
Posted Using LeoFinance Beta