My "Extra Income with Blockchain Gaming" series wouldn't be complete if I didn't include Splinterlands, the game that helped me understand how well blockchain and gaming fit together.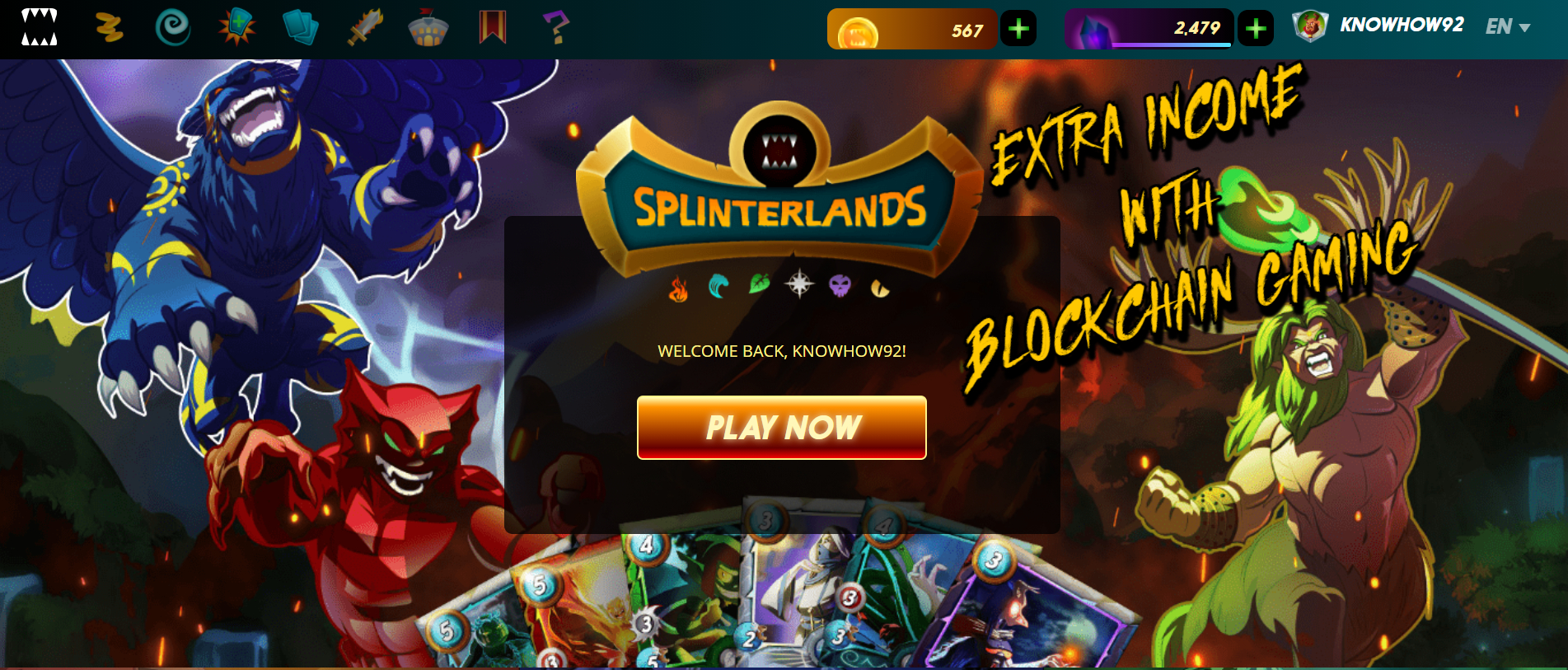 What is Splinterlands
For starters, Splinterlands is a collectible card game built upon Hive blockchain. The thing that makes Splinterlands shine among other card games is that you actually OWN your cards and rewards.
You can earn cards for completing your daily quests and then convert them to DEC (Dark Energy Crystals), the main in-game currency of Splinterlands, rent them or just have fun using them on the battlefield.
Depending on their Splinter, mana cost and rarity, each Splinterland card has it's own Health, Attack and Speed points as well as Circulation.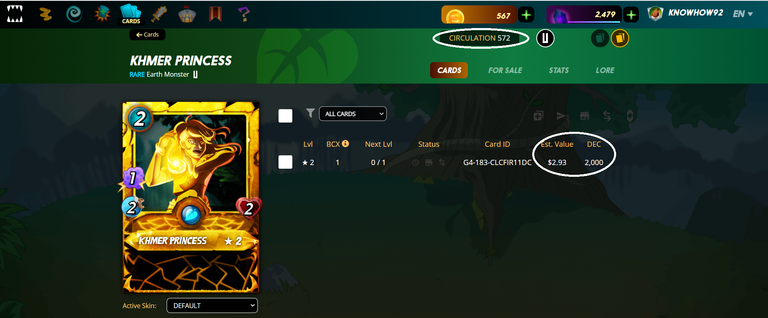 This is a Gold-Foil card of mine called "Khimer Princess". As you can see, I can either convert this card to DEC, sell it on the market for $2.93 or keep it. Only 572 Gold-Foil Khimer Princess cards exist and I OWN one of them so I can sell it for any price I feel like since it's an open market (Players trade with other players).
How to earn on Splinterlands
The only way to earn free cards in Splinterlands is to complete you Daily Quest and claim your Season Rewards.

Completing your quest earns you Loot Chests which contain one of the following
card rewards
DEC Rewards
Potions
The higher your Rank, the more chests you are rewarded for completing your daily quest. Same goes for Season rewards.
When a Splinterlands Season (lasts 15 days),players are rewarded with Loot Chests according to their League.
Keep in mind that players also earn DEC when winning battles
A battle lasts a couple of minutes and each battle has it's own rules, mana cap and limitations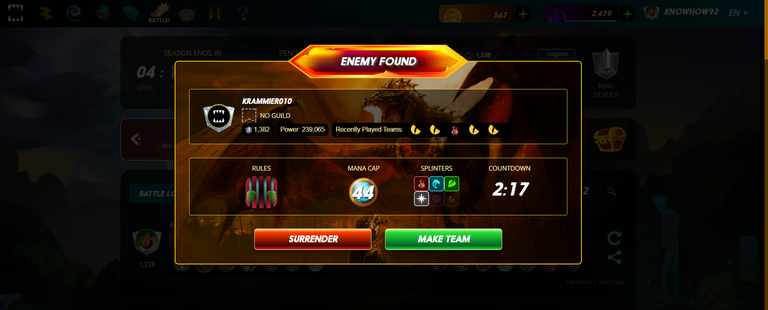 Explaining you how battles work is gonna be hard so I'll leave a link of the official Splinterlands Gameplay guide.
---
My Splinterlands Earnings
Splinterlands is not the game that's gonna make you rich over-night but it is a sweet combination of fun and extra income.
This is how much USD my cards are worth since I started playing Splinterlands about one and a half years ago


Stats provided by Peakmonsters
The total calue of my cards is $226.26 according to the LOWEST market prices out there + the 5000 DEC (5$) I earn on average every month. Is it worth it?
Hell yeah it's worth it if you are a Splinterlands believer like me.
According to Stateofthedapps, Splinterlands ranks 5th among all dapps in every platform in terms of daily activity and the numbers keep rising.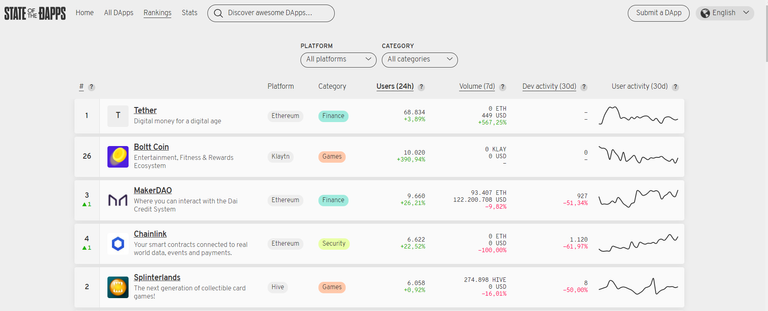 Try to imagine how much each card will be worth in the future once 100k players join Splinterlands and want to get their hands on some cards who reached their printing limit... The only way to obtain such a card is to buy it from a collector like me and trust me, no one will be selling their cards cheap.
---
There are a ton more things I can write about Splinterlands but pretty much everything is included in the links I shared in this blog.
You can test out the game for free but if you want to start earning cards then you much purchase a "Summoners Spellbook".
If you decide to sign up on Splinterlands through my referral link we will both earn a random card when you buy your "Spellbook".
These are $10 worth-spending if you ask me but that's for you to decide. One thing is certain though.
Splinterlands is a super-fun to play game, the Splinterlands team always delivers and it's the perfect game to play if you love card games.
---
Thank you all for supporting me
As a full-time online hustler, supporting my content allows me to keep doing what I love.
Much love to everyone and always have fun.
@Knowhow92
---
Earn Crypto For Your Content (Affiliate Links)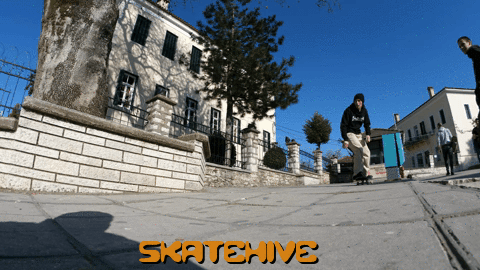 Find me Here
🏡 Hive: https://www.peakd.com/@knowhow92
🏡 Torum : https://www.torum.com/u/knowhow92
📹 Youtube : https://www.youtube.com/channel/UCJTNnvAHca8jcxaBpWn-bzA
📱 Twitter : https://twitter.com/theocharis_ch
☀️ Lbry : https://lbry.tv/@knowhow92:d
📷 Instagram : https://www.instagram.com/haris_housos/
☕️ Ko-fi : https://ko-fi.com/knowhow92
Posted Using LeoFinance Beta