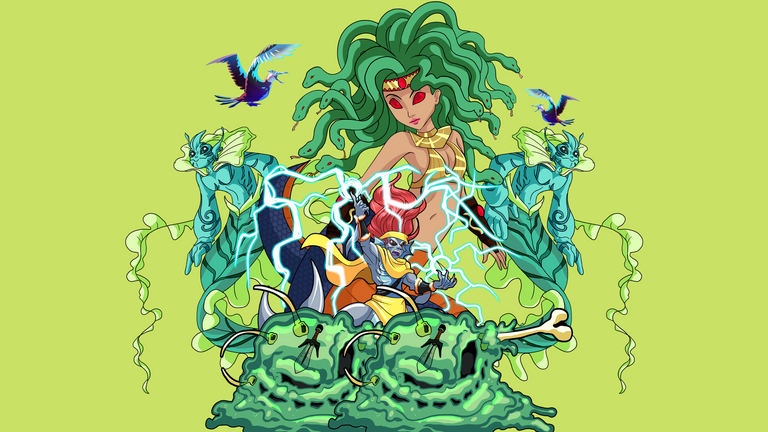 What's up Splinterland Players!
I hope you all enjoying Splinterlands!
This is your splinter fellow warrior mango-juice with another Splinterlands Social challenge post!!
---
Readers, the Summer has come in its full form in our state and it's already 40 degrees C. at noontime. The pain further increases more as my room is on the top floor! On the other hand, I am getting better day by day but at a slow rate with my leg injury. I am doing regular physiotherapy and workouts to make my muscle normal. I have spent a long time lying in bed but now at least I can walk and myself from room to room or even breaking stairs thou it's very painful.
Meanwhile, I am spending my lazy days after the crypto rush and most of my crypto time is devoted after Splinterlands. These are bull days and hive is performing very well on the charts, currently at 0.807$ along with HVD at 1.9$. Dec is also doing well with respect to hive price but the most attractive thing is many betas, alpha, promo and even some old reward card prices actually went to the moon. A gold foil chicken for 35$! I mean What is this!!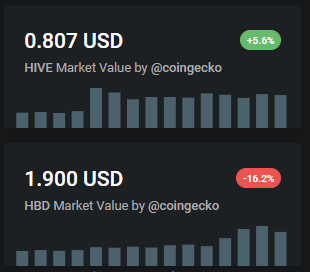 Talking about today's social post, I took some time and went into deep thinking of which monster I should talk about today. And none other than Medusa got selected this time and grabbed her place in my weekly curation post!
Medusa is super usable in medium mana water matches and sometimes you can even win small mana matches with it. Costing only 4 mana, this old water monster has 3 magic attack with Stun ability at max level. So, If you really want a powerful magic monster with Stun ability that can slow down the enemy monsters easily, Medusa maybe your true companion!
I always love playing ranked matches with the Water deck as with this splinter, you can choose from a variety of magic monsters. Moreover, you can choose a vast range of monsters with melee, ranged or even no attack depending upon the match type and total mana limit. Now that I have almost all the untamed and reward water cards and also some alpha/beta edition as well, whenever I see an opportunity for magic monsters, I always select water summoner Alric over any other splinter.
However, Costing only 4 mana, this monster has shown great potential on the battlefield, especially in the magic allowed matches. So today, I chose her to showcase in front of all of you splinter lovers.
Ok so, before moving on, lt use see what s being written in the book of Splinterlore for her.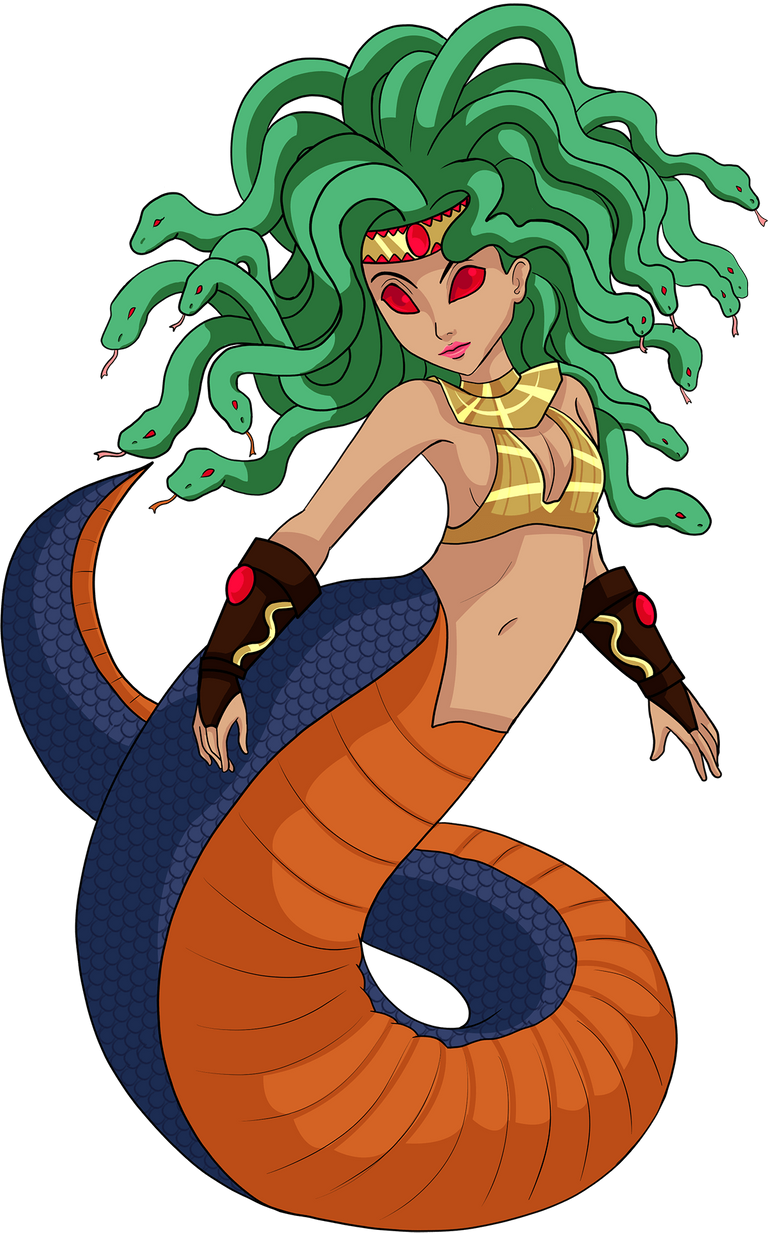 Every water-breather in ΛZMΛRÉ knows that Gorgons live in their waters. A simple trip to the ocean floor reveals the statues of the unfortunate Merfolk who crossed the path of a Gorgon. Medusa is the only Gorgon to reveal herself to others without turning them to stone. At least they have a choice.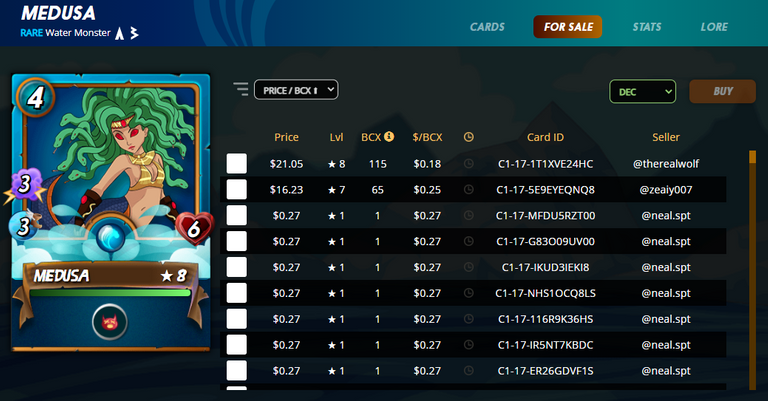 For this beta edition card, Right now there are currently one max Medusa available at the market and it is listing at 21.05$ (0.18$ per bcx, total 22,069.002 DEC).
The later ones are even at a high price and the price for the next high level one is exactly 16.23$ for a level 7 (65 bcx, costing 0.25$ per bcx) costing a total of 17,023.909 DEC.
The single ones are available starting at 0.27$ and will cost you 279.992 DEC as per the current rate.

What Medusa is actually capable of?
---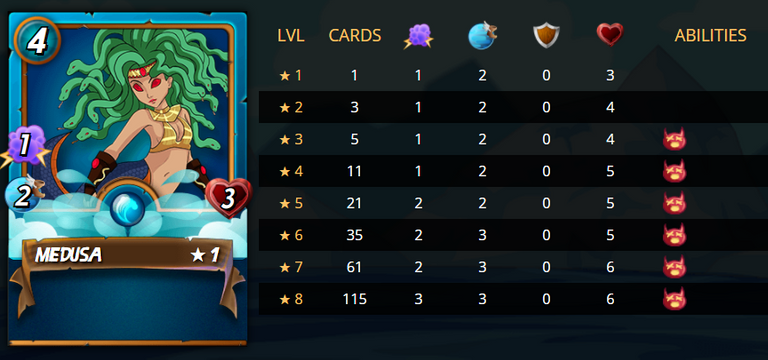 Let's have a look into his stats and find out!
Level 1 - In its initial level, it carries 1 magic attack with 3 health and 2 speed. It brings no ability at the initial level with it.
Level 3 - At level 3, it carries 1 magic attack at 2 speed and 4 health. It also gets Stun ability at level 3.
Level 6 - At the 6th level, It possesses 2 magic attack with 5 health at 3 speed.
Level 10 - At the maximum level, It possesses 3 magic attack with 6 health at 3 speed.
So, what do you think guys? Is it a fantastic choice in water splinter or just a common monster? Let's now see about her ability.

Stun
Monsters with stun ability have a chance to apply stun while attacking, making the enemy skip the next turn.
Match line up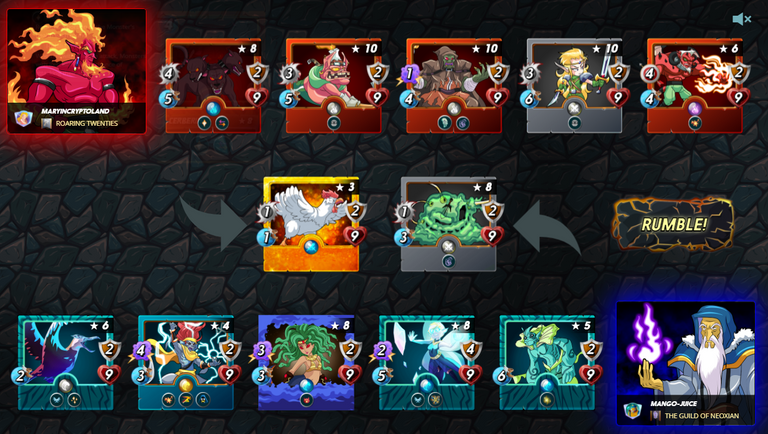 Ruleset Of Battle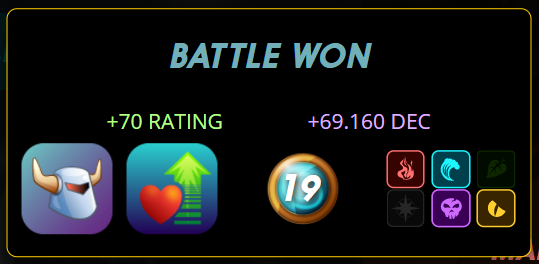 Mana count This match holds a medium 19 mana cap!

Summoners This battle supports Fire, Water, Death and Dragon summoners.
Ruleset So, It was a single ruleset as below...
Armored Up Every Monster will get +2 shield.
Well, It's a medium mana match this time and I am thinking to go for the Water summoner Alric Stormbringer because it's an Equalizer ruleset match. Since the ruleset is favouring us with high health, magic attacks would be the best to kill them faster. I can surely use some small mana magic monsters along with the Medusa this time to cope with things up!

Line-Up
---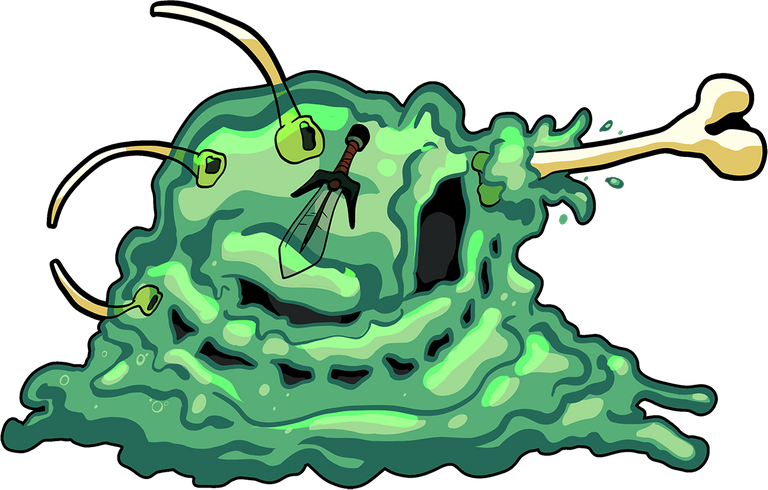 CREEPING OOZE
I chose CREEPING OOZE in the first place because of its 1 mana cost with slow ability. I have a level 8 and it has 1 melee attack at 3 speed and 3 health.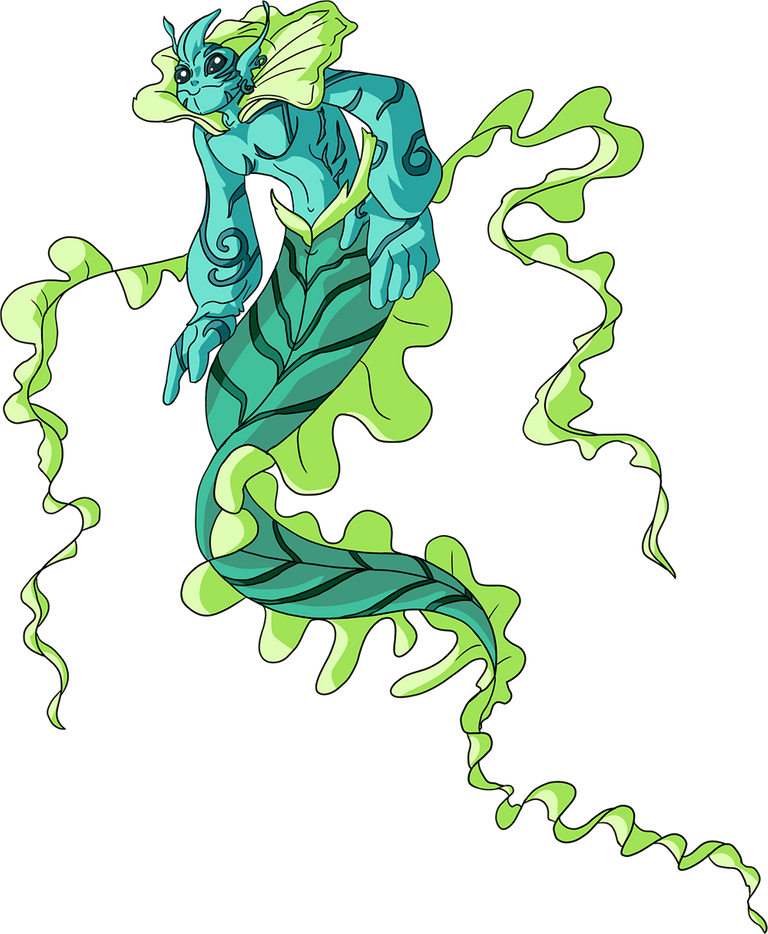 KELP INITIATE
I chose KELP INITIATE in the second place because of its high speed and Cleanse ability. I have a level 5 and it has 0 attacks at 6 speed and 7 health.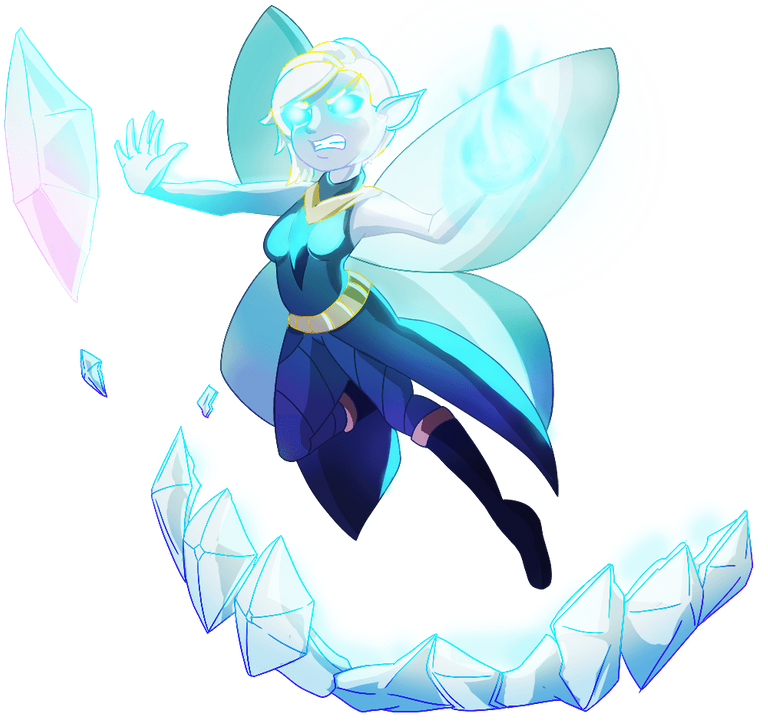 ICE PIXIE
I chose ICE PIXIE in the third place because of its high speed and Shatter + Flying ability. I have a level 8 and it has 2 magic attack at 5 speed, 2 armour and 3 health. I bought it as a max level months ago and it's performing above well since then.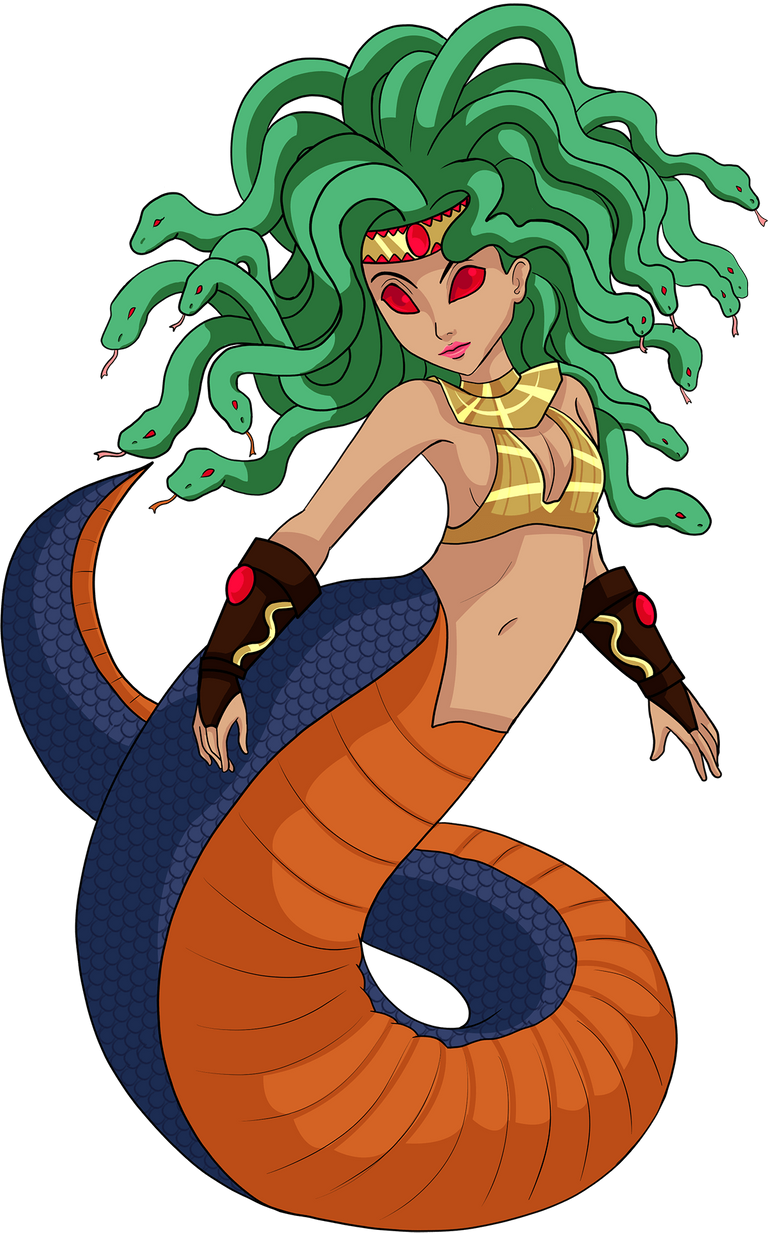 MEDUSA
I chose our main character, the MEDUSA in the fourth place because of its 4 mana cost and high magic attack with stun ability. I have a level 8 and it has 3 magic attack at 3 speed and 6 health. This is Mainly to give our enemies a little bit of stun in meantime.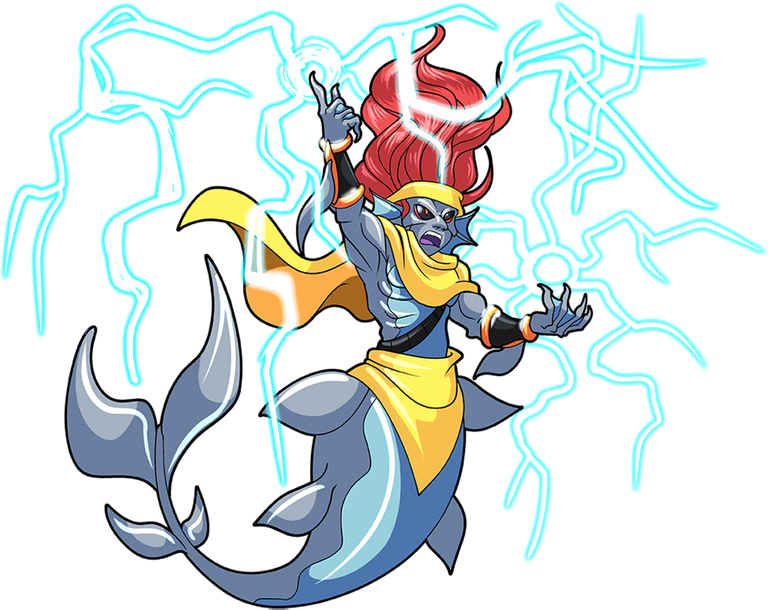 RULER OF THE SEAS
I chose RULER OF THE SEAS in the fifth place because of its high-level magic attack with silence, Swift and Blast ability. I have a level 4 and it has 4 magic attack at 3 speed and 5 health.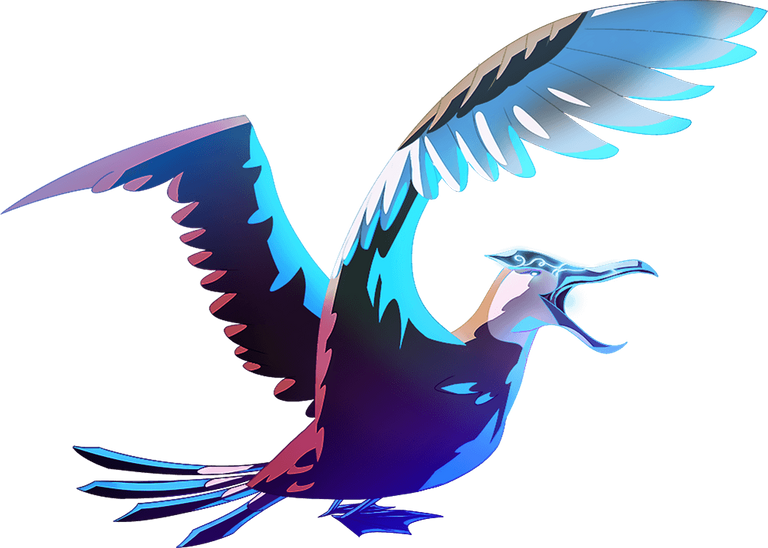 ALBATROSS
I chose ALBATROSS in the last place because of its 1 mana cost and tank heal ability. I have a level 6 and it has 0 attacks at 2 speed and 2 health. It has flying and tank heal abilities.
Battle Result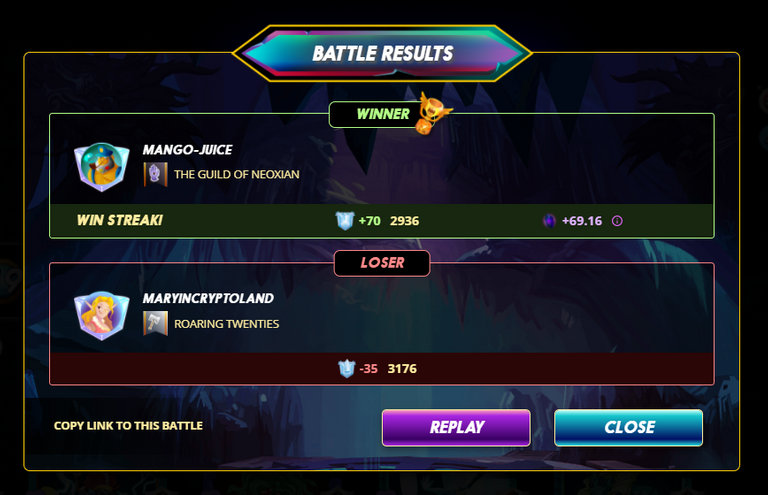 Let us now take a leap of faith straight into the gameplay.
Well, it was an awesome medium mana match and friends, the match was full of high level monsters as my opponent used a max Lynna Natura Earth Summoner against me! My opponent was having some max level Earth cards and his line up was great too! Let's look down to the match!
Gameplay

You can directly view the battle. Just click the hyperlink below.
---
First, let us follow the opponent's line-up...
My opponent @maryincryptoland used max Fire summoner Malric Inferno against me.
At the front position, he used Furious Chicken Level 3. He definitely chose a 0 mana chicken as tanker due to the equalizer ruleset to his front and I just hope I get able to kill this iconic beast with my warriors.
At the second position, he puts the Cerberus lev 8.
At the third he used Kobold Miner lev 10.
At the fourth position, he puts Goblin Shaman level 10.
At the fifth position, he puts Elvin Cutthroat lev 10.
At the sixth position, he puts The Fire Demon level 6.
As you can see from the battle, the opponent's line up was very unique and was very focused on Equalizer, especially with that chicken at the front following by some more max level monsters of all 3 abilities, melee, ranged and magic. He went full-on melee attack upon me at my front and back position and also used the goblin Shaman to show and demoralize my monsters. He also used fire demon at the last position for blast attacks and also used the sneak duo as an extra pair of tail eaters. He would think that I will be using melee monsters but this time I believed in the melee warriors mainly. My Medusa did a great job here and used the stun ability multiple times on the opponent monsters while my other monsters were doing their job nicely.
My opponent @maryincryptoland really played great! I face her often on the battlefield and her line ups are great as always! If you are reading this, please give him a shout out. I hope you have enjoyed reading my post. Please let me know your feelings by leaving a comment below.
---
Last but not least, I really wanna say thanks to @aggroed @yabapmatt and the entire @splinterlands team for their fantastic and tireless effort on this game. You guys really rock!!
---
Haven't joined this awesome game yet?? now is the time dude! Follow the link below and get yourself in the amazing world of Splinterlands.
---
All the images in this post are screenshots taken from the site below:
Cover picture is made with - http://canva.com
#POSH - You can check my Twitter handle at the comment section of this post.

Monster Market
Do you want some sweet cashback while buying Splinterlands packs and cards? Visit Monster market now! Being Run by @zaku and @reazuliqbal, It is an awesome alternative site for the Splinterlands market which gives instant cashback on the card and packs purchases. Feel free to contact their Discord for any query.




Posted Using LeoFinance Beta