SPLINTERCARDS, the best website found, Rich info in cards, SPS and more

I got my wavesmith in GOLD, finally
Following my post yesterday, I actually stuck at some points like: ++How many supply & circulating will be for the new Rewards GOLD cards++; ++Value comparing the previous Rewards cards++; ++Burning rate++ etc. And then I found a solution.
From the index, it displays the information I really need and browse everyday:
DEC value, SPS value, staked SPS and APR, Marketcap, volume, and even the date of seasonend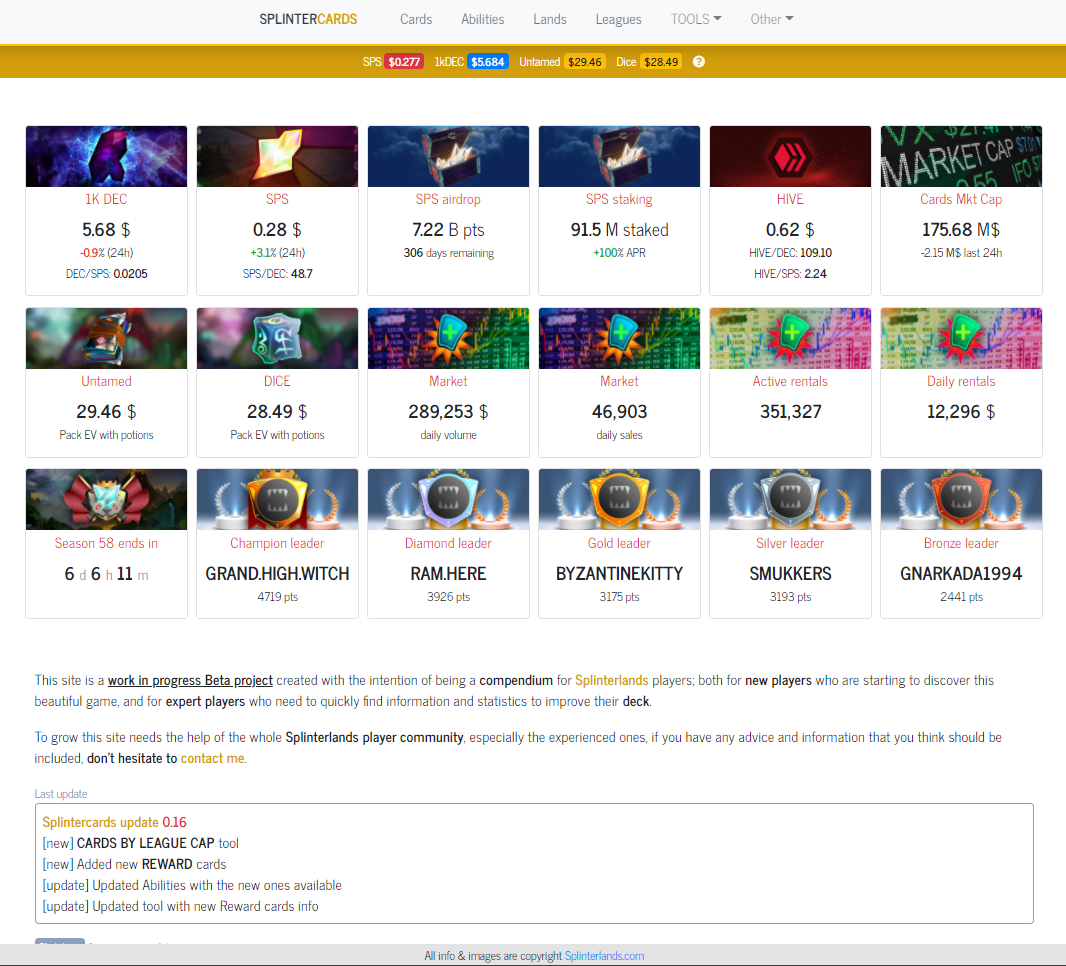 I am really feeling thankful for @tehox who created suck amazing website, full & rich info for the cards.
One page design for:

1. Burn value
2. Detailed combat info
3. Market info
4. Supply info
5. Price history chart

An example is like:
https://www.splintercards.com/reward-venari-wavesmith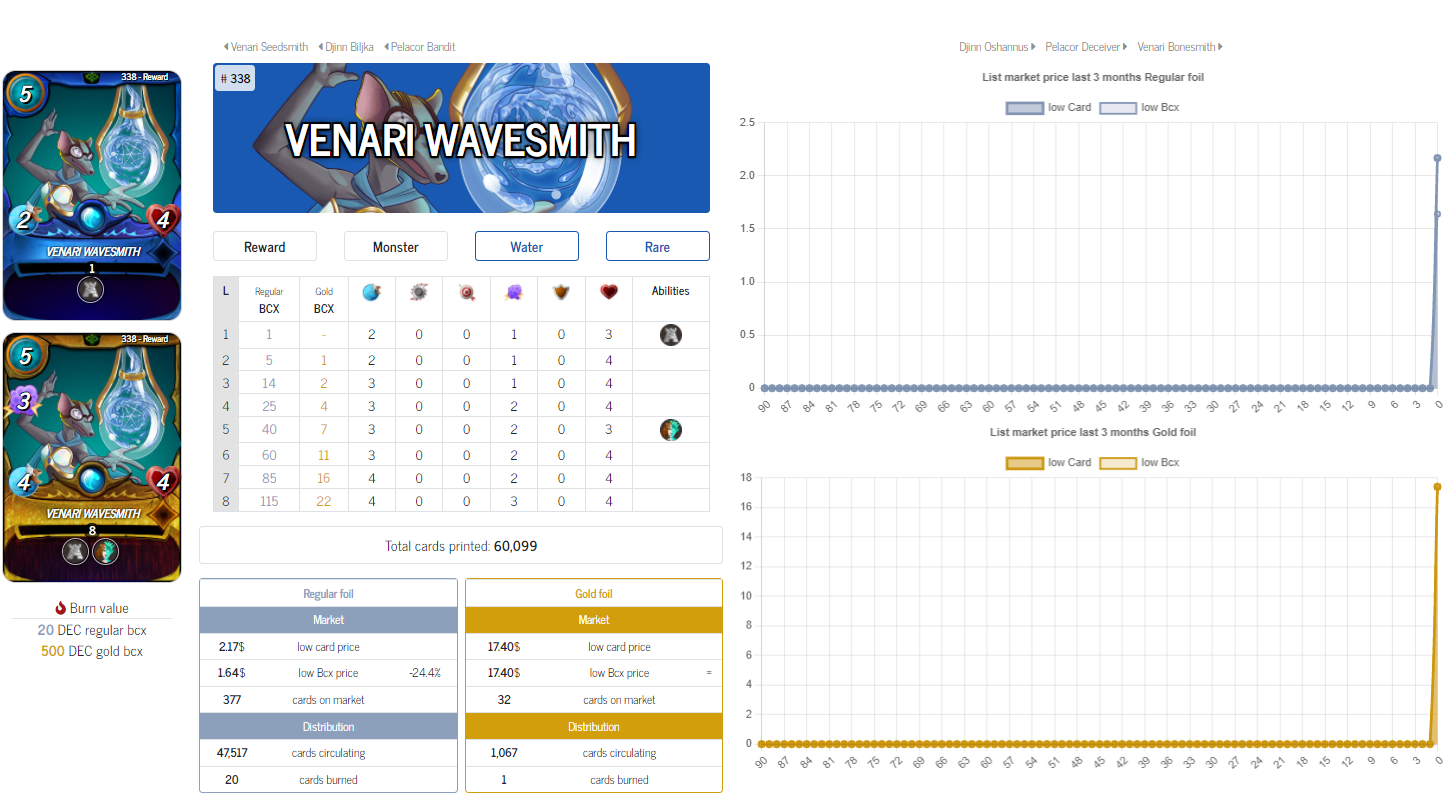 Another important piece of info I need it's the SPS staking return and SPLINTERCARDS is also offering amazing info. As you can see, If I'm having 10,000 SPS now and the expected return in APR n APY(!!!!) are ++99.7% & 170.8%++. That's a insanely high return I would say during my life. (but that's very common in the crypto market) It also prospecting the future staking return given that the staked SPS are growing.
https://www.splintercards.com/tool-sps-stake.html?sps=10000
(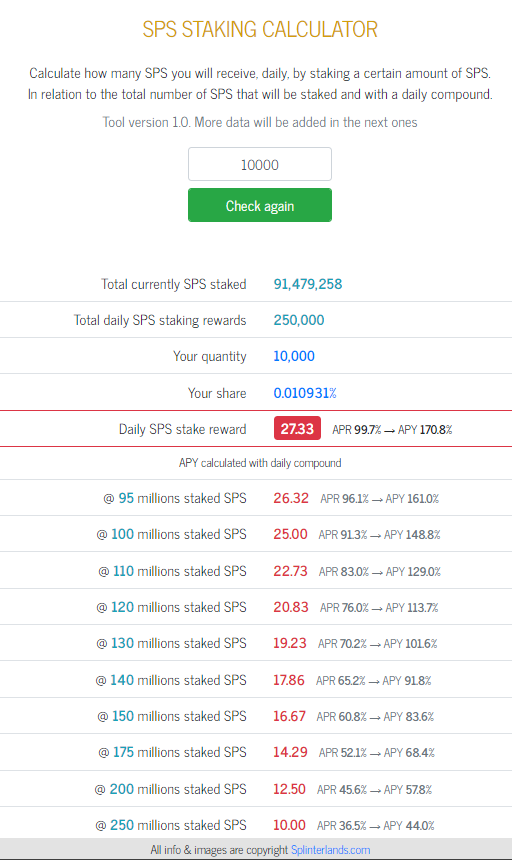 For the last 30 days in my experiences, the APR is coming down from 180% to 98.7% today. So from the calculator, the level of 250m staked is achievable which makes the return APR down to 36.5%. But my expectation is the APR will stop at around 70.2%, which comply with the return in Pancakeswap.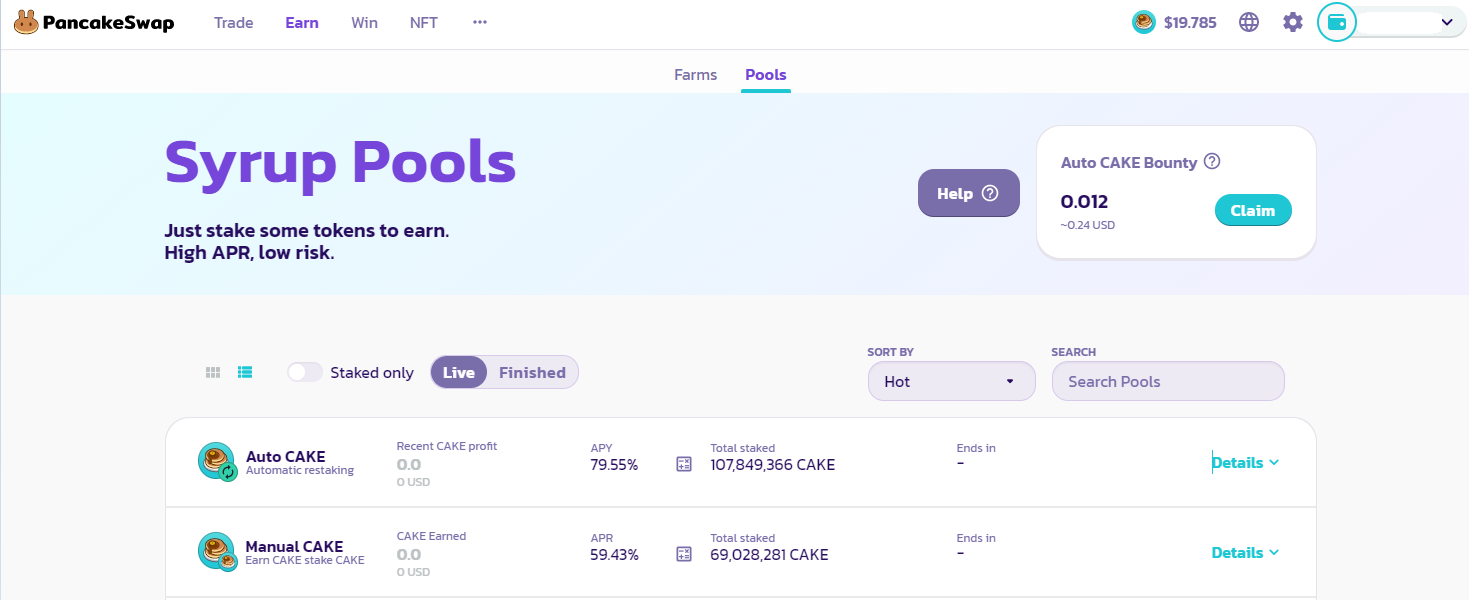 Once again, @tehox is really doing amazing works to make @splinterlands better and better. ++The 50% rewards from this post will benefit to @tehox for the contribution.++
Be HIVE, play SPLINTERLANDS, post for SPT!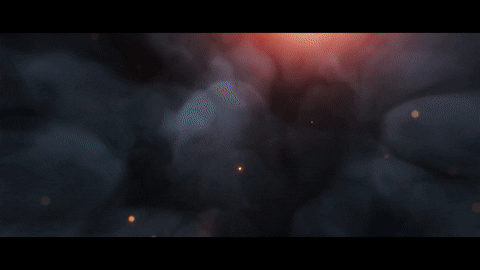 Posted Using LeoFinance Beta
---
---