How I am dealing with the recent bear crypto market?
As some of you are already aware, the depegged of UST and the free fall of Luna had made another huge drop in crypto. I remembered i even saw solana falling below $40 and SPS even broke below $0.80. There was a time where chao pack was also below $2.20. So what have i done recently??
Actually I did not do anything much. I still continue to do what I felt would be beneficial in the long run, and one of them is accumulating more Splinterlands.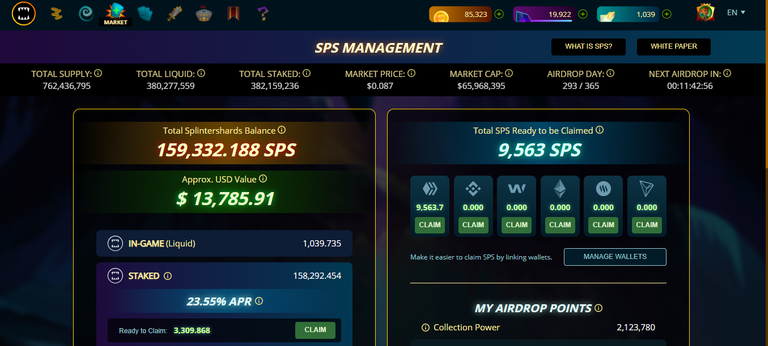 On my main account, previously i have mentioned that I bought like $5k worth of SPS at $0.11. Currently that $5k of SPS had already lost like 20% but I am totally fine with it. Ever since the announcement of the SPS licensing, I had not been claiming my daily SPS and staking SPS. I am planning to use these SPS to buy licenses for long term benefit. In fact, the lower the price, the better for SPS as more SPS will be needed to buy the licenses and that means more SPS will be burned.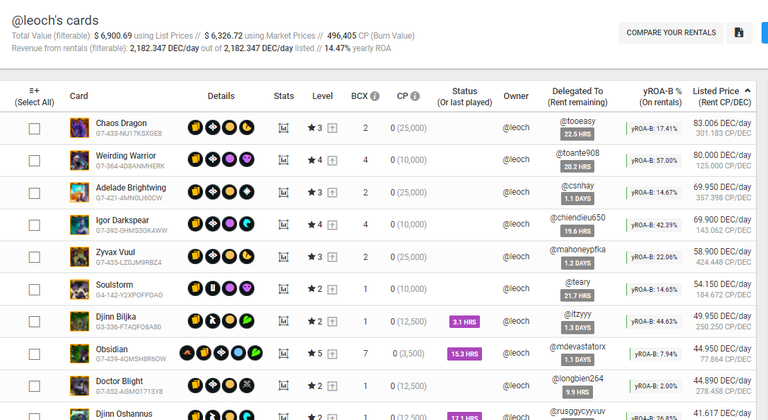 And I seldom mention my 2nd account. This account used to hold the gold foil chao legion cards when I opened the 3660 CL packs. I was using this account to play brawl and get more daily chests. However, after I realise how delicious are the rental price, I decided to rent them out instead to collect daily rental fee. At this moment, my gold foil chao legion cards is worth like $6k+ and they can be rented out for 2k DEC per day.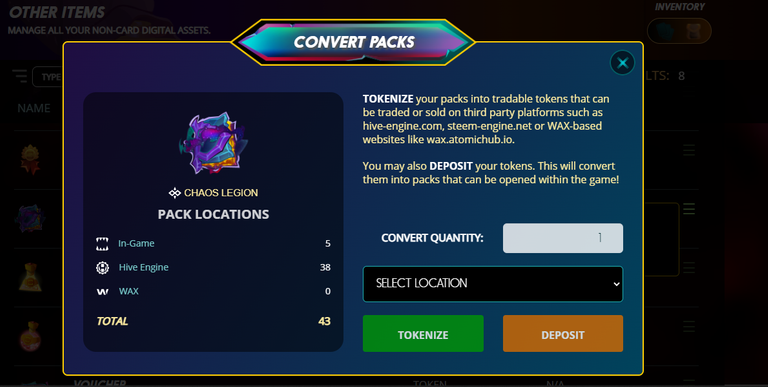 So what do I do with these 2k DEC? I would accumulate the dec for a few days, and then sell these DEC on hive engine -> hive.swap -> chao legion. At this moment, i managed to accumulate 43 chao packs.
In another blog, I will share with my recent purchase of Splinterlands cards.
Posted Using LeoFinance Beta
---
---