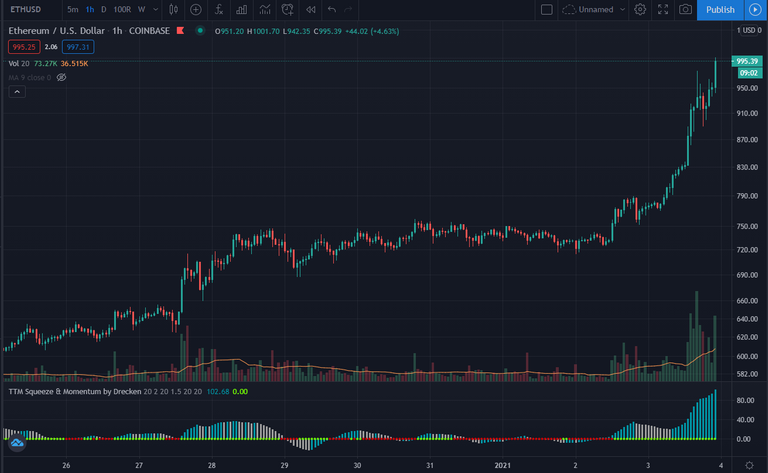 I thought a 20% day was about all we had in the tank for $ETH. But it looks like the FOMO momo is strong with this one. On Coinbase, the price hit a high of 998.98 so far.
And gas fees have been crazy all day, so nobody is trading on WLEO-ETH's uniswap exchange.
Net result is that WLEO is just going along for the ride with ETH.
Same thing is happening to DEC for all you Splinterlands afficianados.
Enjoy the gainzzz!
Posted Using LeoFinance Beta