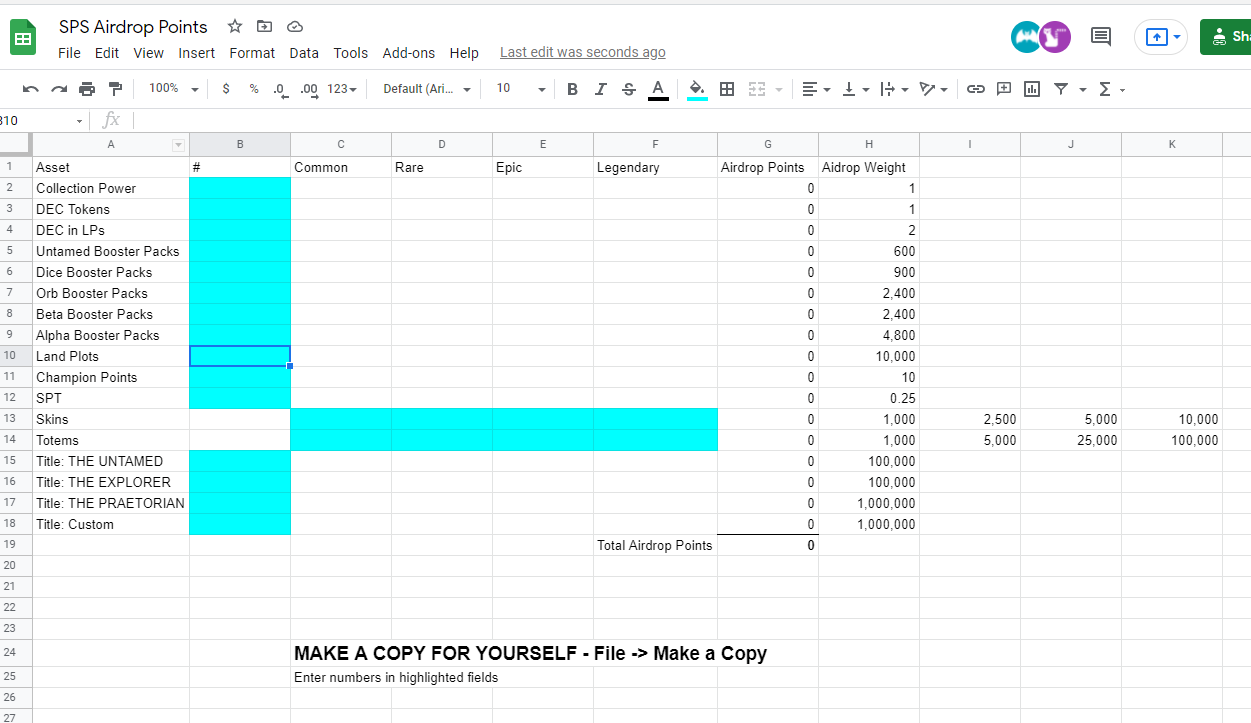 You've probably heard by now that the Splinterlands team is releasing a governance token and is airdropping a chunk on existing accounts.
I made a spreadsheet (what else) to calculate Airdrop Points for the upcoming SPS governance token airdrop.
Use this link: https://docs.google.com/spreadsheets/d/1jjZn01cgr0ziLgEw2bjDtrGonVgpzHsTVNkXDWhpw_k/edit?usp=sharing
Make a copy for yourself and then enter your numbers in the highlighted fields.
Remember, Airdrop Points are not the same as how many SPS you will receive. The total number of points for all players will be added up and your relative percentage of that amount will be apportioned SPS.
So at the time of writing, I have 50 million Airdrop Points. If the total playerbase ends up having 5 billion points, then I will get 1% of the airdropped SPS.
Have fun nerding out!
Posted Using LeoFinance Beta