Another month goes by so that means another chance to look back and see how things are stacking up.
Nicely, I hope.
I started off this journey from the 1st June 2020 and my full goal is to own 1 Bitcoin and 50K Hive.


https://peakd.com/hive-174578/@niallon11/new-plan-for-the-next-18-months-or-the-01-01-22-1-bitcoin-and-50k-hive


This is actually my favorite post to do every month as it is a sign of the progress that can be made through daily activity and building a following on hive. I started doing these three years ago when I tried to build my first 100HP and it took about three months to get there.
I love sitting down at the end of every month and taking a look to see how the account has grown and review how it got there.
Being active and interested is the key for success on here or any other social media channel. If people don't see you, how will they know what you are doing and get involved in that journey?
While I have a wide variety of interests that keep me motivated to post and to engage on the chain. I do tend to focus on two tribes in particular.
Sports - https://www.sportstalksocial.io for any sports related content.
Leo - https://www.leofinance.io for money, crypto, financial posting.
But there are others that I pop up in from time to time like,
SPT - https://www.splintertalk.io/ for splinterlands related content.
Palnet - https://www.palnet.io/ For general content and engagement.
CPT - https://ctptalk.com/ For marketing, business and affiliate marketing content.
All different communities built onto the hive blockchain with their own rewards / tokens and vision on how to build success on hive, while having their own site.
While not my main focus, I do keep adding more tokens to my account for each of these tribes and add even more just by posting, commenting and staking the tokens.
Over time some of them could become quite valuable as they expand their userbase and vision going forward.
Unfortunately due to the previous hardfork I don't have any charts to base last month against but from the leofinance site I do have up to date ones for the past month.
Account Growth
September 2020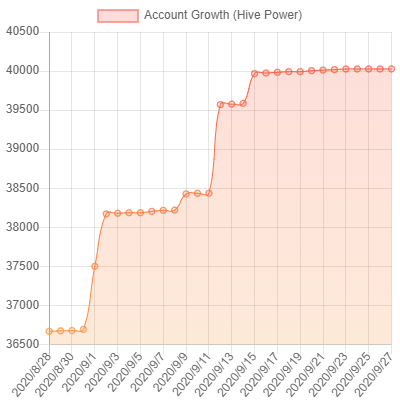 October 2020
No graphs this month after the hardfork. Which is terrible.
On the plus side the end result was 43k HP up from 40K at the start of the month.
.
.
.
.
November 2020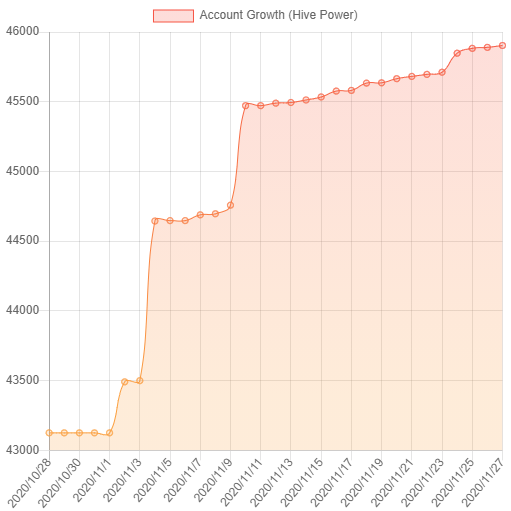 Growth is very steady at 3,000HP for November again. This is down to a number of factors.
Life has been busy but I have tried to stay as consistent as possible and keep posting multiple times per week even when i can't do it every day.
@splinterlands have released their mobile app to the play store and with my deck being fairly strong i have tried to make the most of my mana and play more games every day. It is actually a really good earner that had been under utilized by me in the past. I tend to earn 1 hive for every 3 games that i play. By playing an extra 9 games a day adds up to 90 hive per month.
I love the challenge of growing the account and use any avenue that I can to keep growing that HP. Over time that earns you even more and speeds up the process.
I do have some @leofinance miners from back in day 1 but for now I am happy to just keep adding to my account over there as i spend a good bit of time on the site anyway and love where they are taking the project.
The main part of the growth however is from interaction on the chain. Blogging, commenting, interacting and just enjoying the whole experience.
While growing my account and posting about it might seem very shallow it's actually the people and content here that add the most value.
So many interesting and unique people all trying different things and looking for a new way to do things. I love all of it. Even when it frustrates me, annoys me, enlightens me and also educates me in a lot of ways.
That's why Hive is home.
Account Activity
September 2020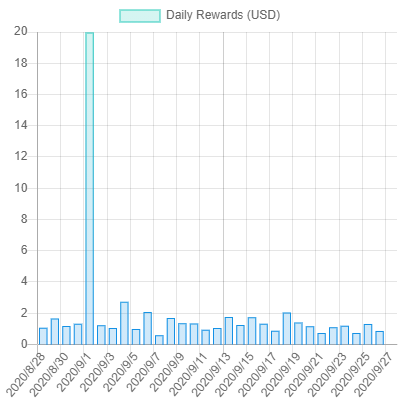 November 2020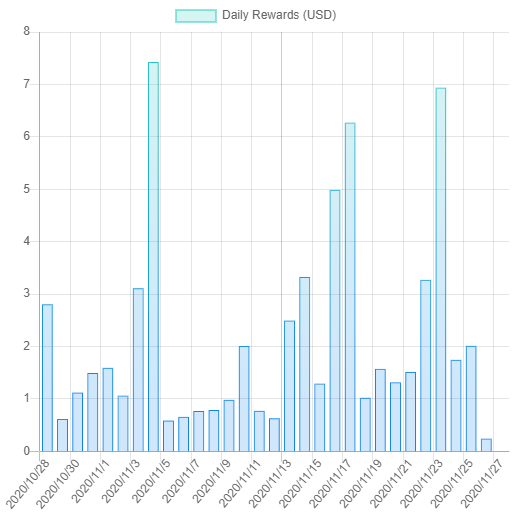 I'm very happy with the graph from November as there is a nice consistency to the daily earnings with a few healthy spikes from various posts.
Overall my posts tend to sit around the $2 mark but there is plenty room for improvement which gives me a nice challenge going forward.
September 2020

November 2020

Compared to Septembers numbers my curation rewards are sitting the same but I have never tried to maximize these numbers and prefer to spread the votes out as wide as possible. It is healthier for the system in the long run to manually vote and grow as many accounts as possible going forward.
Then author rewards are up by $9 and more importantly comments received are up as well which i like to see.
Posting content to @leofinance has a lot to do with this as the engagement over there is very high.
Targets.
Hive Power.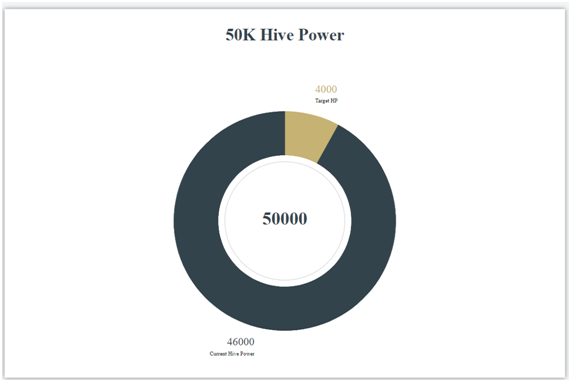 Bitcoin.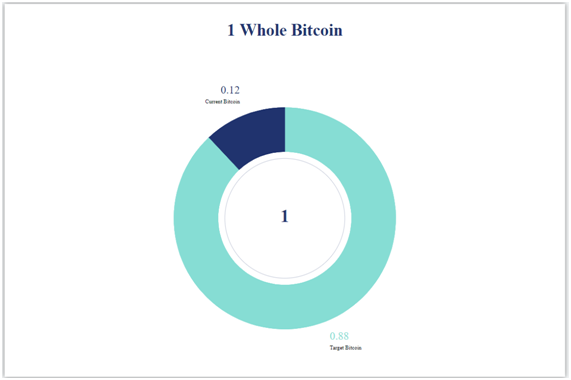 Summary for November:
Things are going well and my Hive target isn't far away. I know there will need to be one more push after that for Orca but it will happen.
On the bitcoin front it will be a slow grind for now. I am just dollar costing for $100 per month right now as my only gains which will be even slower now in the bull market.
When I hit the hive target, i will use my other small earnings to start buying bitcoin instead and push that forward next.
Only one month left until Xmas and my next report so if you're feeling generous you know what to get me......
Thanks guys.
Posted Using LeoFinance Beta