Few days ago I wrote a post Hivedapps usecase are expanding beyond Hive in which I explained how Splinterland's forge the relationship across the chains to bring user to splinterlands. But within past 7 days Splinterland make few public announcement that just shows they are going to get bigger soon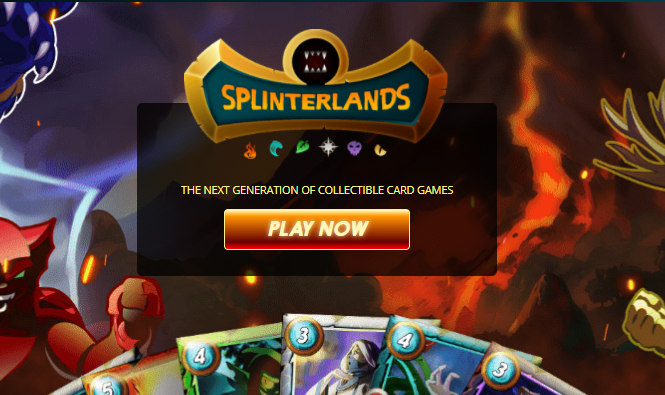 Let us analyze the news one by one.
1. DEC Uniswap pool
By this announcement Splinterland had DEC available outside the Hive ecosystem too. We all know the crypto users crush on Ethereum, By having their presence on Ethereum sphere will able to help them to reach a larger user base.
2. Account creation update + New partnerships
They are doing lot of partnership with other gaming platform like Gala games and SAND recently. So it means they are going to get manifold registration. Not every registration buy the summoner spellbook and leave the game so it's is an "unnecessary" Hive account created. They have changed their account creation process to cater the larger user base without having absconded hive accounts.
3.DYGYCON
This look very different from usual game offerings as it is Virtual Expo center. Actually this looks very unique offering by a game platform and I am also curious to see how it turn on. Do Splinterland is trying to extend it's sphere outside the gaming domain?
Will this Expo center is idea exchange point between Hive and other Blockchain?
'


With Land sale already planned on mid November and they have already raised a huge interest among the current players and think we started getting lot of players from outside then how the game and it's value will increase. Is the time coming for "Rusty Androids" to be valuable in near future?
I have no doubt in success of Splinterland's team because they have expertise in Hive blockchain and experience in forging partnership (with all the partnership they forged earlier) and lot of userbase as players, I guess they are up to something big and we are going to get some cheering news soon.
PS: I make more DEC than trading DEC ,instead of playing game. so might be it is chance to get benefitted by Splinterland's relationships even you do not play the game.
If you want to join this game then feel free to join it here
Posted Using LeoFinance Beta