I guess everyone is aware of the splinterland's upcoming land sales and there is lot of excitement between players to buy the land and increase their digital assets in the game.
But I am just trying to guess what exactly this land sale means to splinterland's? Will it change the future course of game too?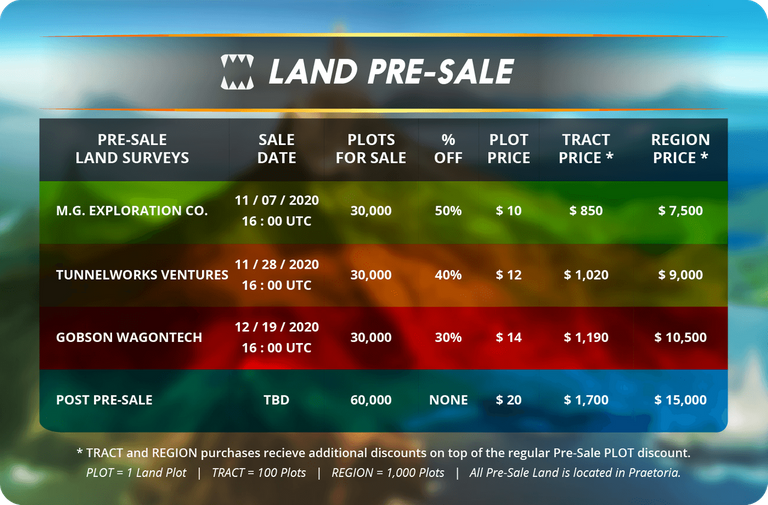 so in short, total of 150K plots are for sale at varying price. Let me take the region price of land and calculate the monetary value. (1 region is equivalent to 1000 plots.)
so at first presale , 30000 plots or 30 region will be up for grab and that makes a whopping $225K or in DEC equivalent it is 225 million of DEC.
This values goes up to $270K for second presale and $315K for third presale.
Total value of Presale
So in total Splinterland's aim is to raise $810K in presale and leaving $900K worth of plots to be sold after presale. (Note all prices are getting calculated using Region price and individual plot costs approximately 25% more )
How big it is from earlier Kickstarter?
I checked the earlier Kickstarter of the Splinterland's . The first Kickstarter is about $88171 with 274 backers and it is increased to $202,159 with 334 backers in second Kickstarter. There is one more crowdfunding campaign in tron blockchain (seed germinator) and I guess it also raised close to $100K in funding.
So $810K is certainly much bigger than previous campaigns.
What is probability of getting land in first presale?
Based upon the above data, I am wondering that many of the players will be left out in first presale. Remember Splinterland's has grown much bigger with all the partnership in last one year.
What is difference between current land sale and previous kickstarters ?
In the last kickstarters it was much of "dedicated players" or game lovers that backed the campaigns but in this campaign I am getting feeling that there are few user who are not the players are going to invest big in the "land" as they are seeing future potential.
Player base is also excited about this land sale because they can pay using DEC (or crypto) that was not possible in earlier kickstarter campaigns.
How it effect Splinterland's
I think it on the biggest offering by splinterland's close to 2 million USD and they are also in partnership with Gala games (Developers of Farmville) so I am sure they will be coming with really interesting concepts of land farming and all these partnership and offering going to open much broader marketplace and player base for Splinterland's.
I am expecting some exponential growth for Splinterland's with this land sale.
Do not forget the Date
so friends remember the date and time November 7th, 2020 16:00 UTC and I wish we all able to cash on the monstrous discount of 50%.
If you need more details on land sale then you can read the official post here
Note for my affiliates
If you want to play Splinterlands then you can join it here
I saw few of the player joined the game using my affiliate link and then stopped playing after few battles. If you have any difficulty in playing game, do not hesitate and join the game discord. It is really helping community and contact me here or on discord, I will definitely delegate you some card and review your game for your better game experience.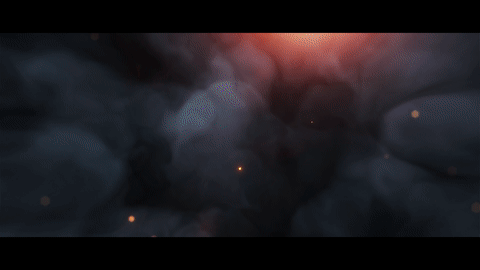 Posted Using LeoFinance Beta