What I can say about my luck? In short, I am never really lucky with numbers or specially with free monies. Believe me, this particular thought used to eat me up a lot. But recently I am not sure what have actually happened but that thought is probably replacing along the way. So far so good.
---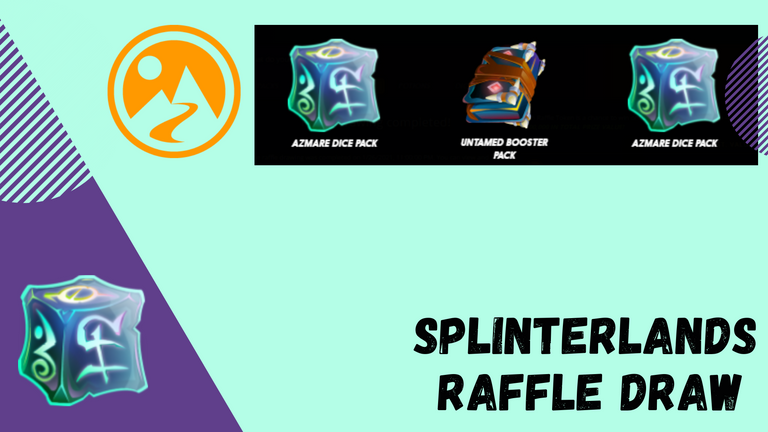 ---
Yesterday, was Splinterlands raffle raw. Although I was not able to get my hands on much raffle tickets but somehow I was getting little excited about the Tickets. Probably because I was getting some luck along the way. But with utter surprise my luck showed me the real face and it kind of brought me back down to the floor. Although I was probably getting too much hyped compared to the tickets that I had lol . But just to clarify it, I had almost nothing as soon as I saw the tickets which were up by the players on the list. Even though some of them were sort of lucky to be on that list and get the best from where they stand at. Let me share my part of the deal. I could have become a Richard within a blink of an eye lol ;)
---
I got around three respective gifts upon claiming the tickets. As I was opening I felt like a jolt going through my spine lol ;) But yeah still it is better than nothing I suppose.
2 Azmare Dice pack
1 Untamed Booster pack.
---
---

---
I was thinking of not really opening them. But yeah, there were only 3 of them. I have not had the excitement pf opening packs for such a long time. So I went for the opening anyways. Well nothing much really happened while I was opening them. As before, I was probably expecting tooooo much lol. That eventually turned to be quite unlucky for me once again ;(
---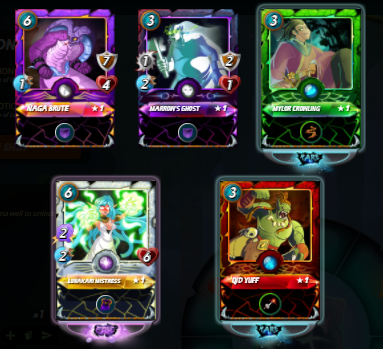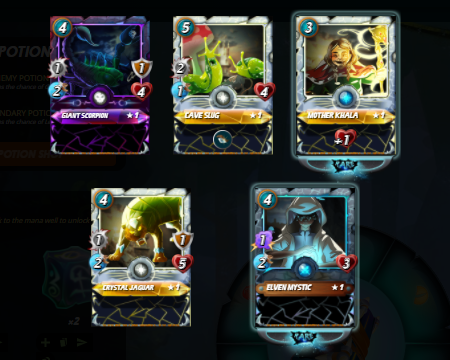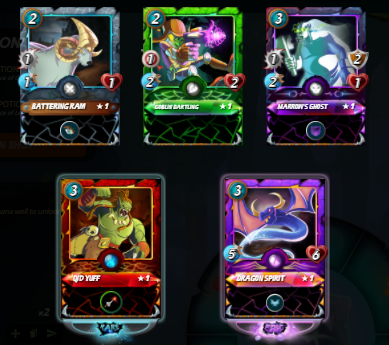 ---
But yeah, these tickets came out of nowhere and I am glad that they did. As it does really felt great to be a part of the excitement once again. Hopefully on a similar situation it might turn out sth to be much more bigger for me. Congrats to everyone who got what they got and better luck next time to all those who were expecting a lot but got a little less this time. Maybe next time guys ;)
---
Best regards
Rehan
---
---

Posted Using LeoFinance Beta