$26 seemed like an acceptable price point to max my Yodin
Yodins have been priced like crazy for months now, way up there in the high 20s and 30s, and I think they even hit near $50 at one point, for one card!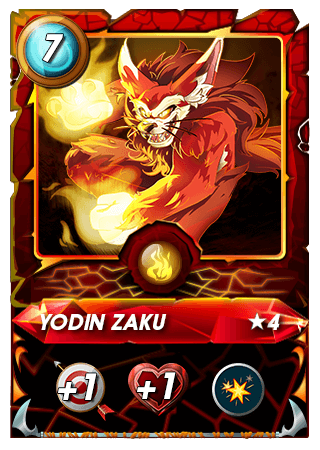 I know this because I bought 8 at around $13 quite some time ago now. and along with the 2 I got air dropped (not a bad card to get lucky with, I'm only guaranteed 1!) that makes 10 cards in total, which is precisely 1 card off what you need to max out a Legendary Summoner.
Anyway, when I had 10 I said to myself ' Ah, only one more to max if i ever want to (I don't play fire, so I could wait!) and then I just watched the prices go up and up and up.
Turns out people like Yodin. i know why - he's OPd, to the point of making the game a joke IMHO. There's no point playing against him in certain rule sets (monsters lose all abilities/ only melee monsters) for example IF you don't have one yourself - that blast is always too much against someone who knows what they're doing, it's usually too much against someone who doesn't know what they're doing, and it's later than grates.
Anyway, given the recent craziness in price, and given the face that Prince Ren... has remained stable at $30 a card, I think $26 is a pretty decent buy in price.
So now i have the potential to max, I'll have to look at the return I get on delegation, but that's not a priority - i've gifted out a couple of delegations and I'm happy to let them run for a while yet!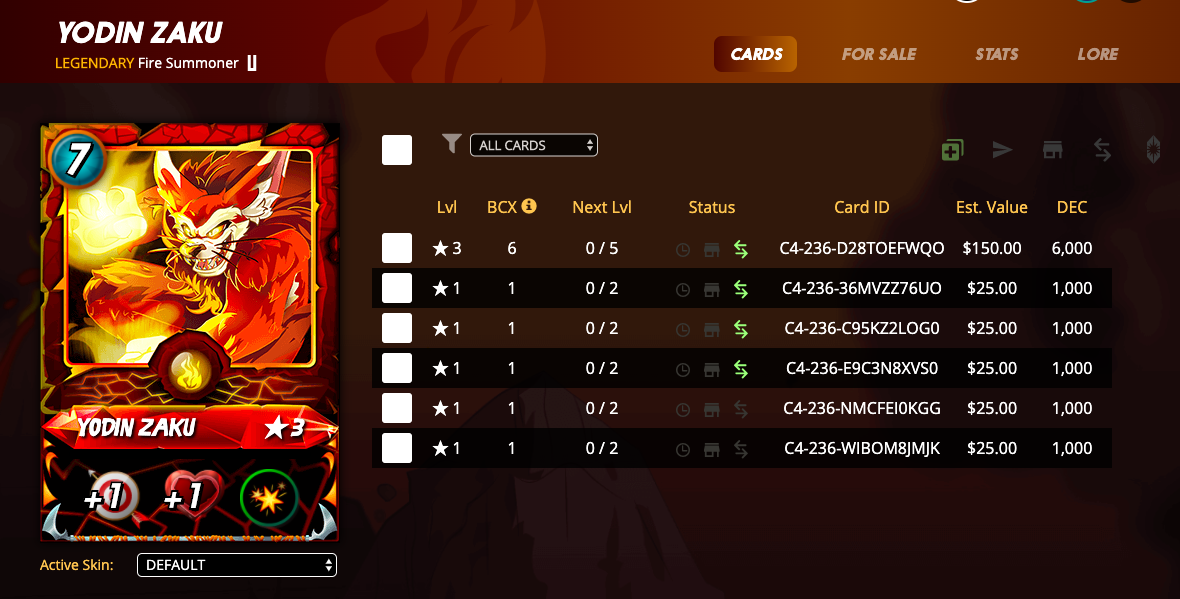 I really just wanted to buy-in now so I've got the potential to play at max level what is the best summoner in the game, the monster cards you need in comparison are relatively cheep.... hmmmm I could experiment with PURE neutrals! There's a thought!
I also think DEC's going to crash after the land sale, so it seemed like a good point to get rid of a bit more!
Posted Using LeoFinance Beta
---
---