The DEC price has gone up steadily over the last month and now seems to have stabilised around the $0.90 mark, which isn't far off it's probable max price of $1 (at which point it becomes rational to just buy Untamed packs and burn the contents which would bring the price down below $1)....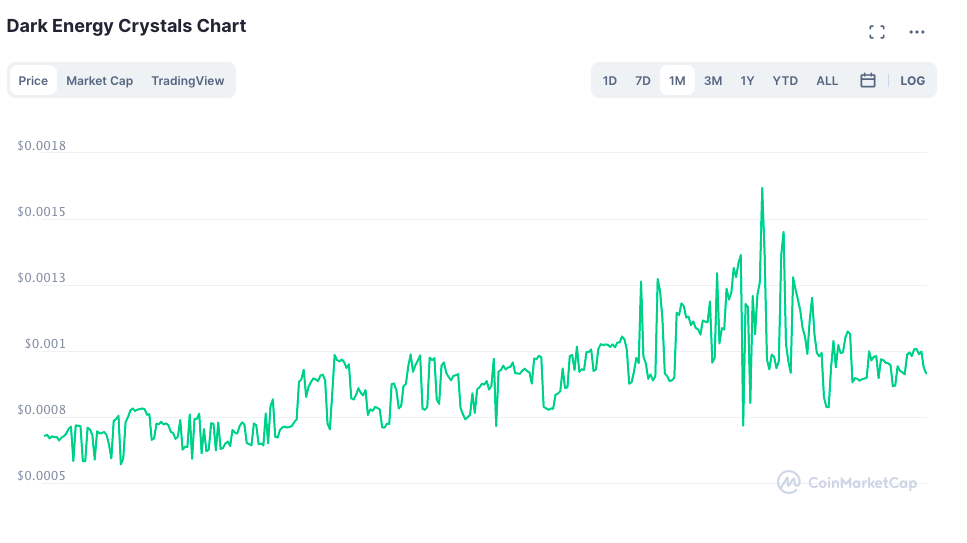 There isn't much upside potential in the price of DEC, so possibly NOW isn't a great time to buy.
However, I've got a stack of duplicate cards, and I can't honestly see them going up much more in the immediate future - just looking at the dollar prices of these cards, they seem expensive...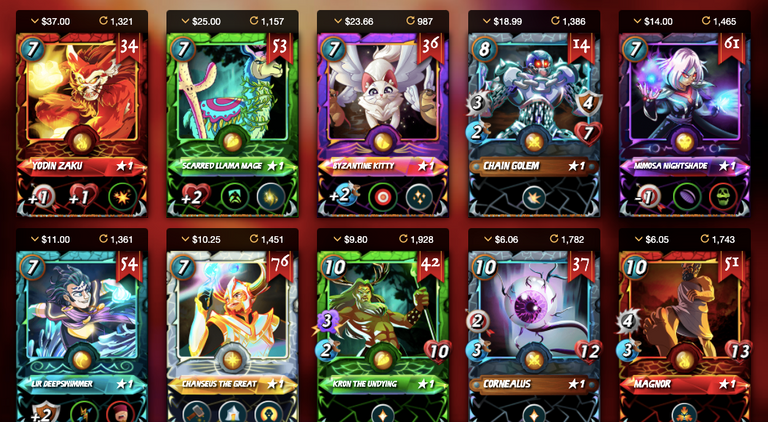 And this is after a relatively recent increase in price - a couple of months ago my collection was worth ('worth'?) $4000, now it's worth over $7000, and I haven't bought any more cards in that time, in fact I've sold a couple hundred dollars worth!
I don't want to sell-out any more of of my Splinterlands assets before LAND as I think that's likely to pump the asset prices, so the question is how can I max my return on these assets before LAND?
I'm thinking that the DEC-BUSD pool might just be the answer - it offers a decent > 200% APY so I might just sell some more of my 'lesser cards' for DEC and then pool that with some BUSD I get from selling Cub.
The DEC price is proving resilient, so I'm wondering if this isn't kind of like a 'stable coin' pool anyway?
And I can't see my cards quadrupling in value over the course of the coming year, which is what a 200% APY would be equivalent to.
The only risk is whether there's a mass sell-off in DEC which might bring the price back down, which is a possibility, but I've been waiting for a month now for this to happen, and there's no sign of it so far!
So what do you think... is this a reasonable strategy for maximising my returns on my Splinterlands assets over the next few months while I wait for land to go live.
Even if DEC does come down in price and I end up with more of it - having a little more is going to be useful, no doubt, for staking to LAND.
I might wait a few more days to see how things pad out and then possibly sell off a few more duplicate cards for DEC and go deeper into this pool. It's my limpest pool anyway, and it would be nicer to be able to harvest it more frequently!
My other option is to put a few cards up for sale on the WAX network, I've heard there's silly money to be made there, but that ship may already have sailed!
Posted Using LeoFinance Beta