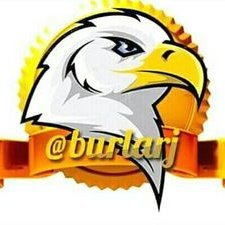 As part of the Neoxian city giveaway, I had put up one which was an interview post and the liquid proceeds will go to the person being interviewed. It is not regarding personal matters but how the said person came to familiarize himself/herself with cryptocurrency and the blockchain.
@burlarj won the giveaway this time.
A few words about Burlarj. He has been around for some time and he represents the person who wants to make something of life by investing in crypto. Not only is he a natural entertainer but very hardworking and a top-notch splinterlands player too.
So here goes.
The following questions were given to him and here are the responses.
Q.1 Halo Burl. Where are you from and how did you first hear of crypto?
I hail from the southern part of Nigeria. The first time I heard about crypto was in December 2017 and it was from a very close friend of mine who introduced me to steemit, a blogging platform where I can write and earn crypto before I was oblivious of the existence of cryptocurrency
Q.2 What made you stick to crypto and try it out instead of giving up
I still ask myself the same question till today, when she told me about crypto why did I believe her and tried it out without questioning her, I am a type of person that doesn't believe in such things I never heard of, but it seems crypto is my calling and hence the moment she told me about steemit I didn't doubt her at all, I registered for an account immediately and when I started and also realize it is paying far better than my offline jobs, I had to sit down, rethink and make a decision of either sticking to my offline work or online and am glad I chose crypto because it is the best decision I have made in my lifetime.....
(It sure is Burl and time has proved it for all of us who believe in crypto)
Q.3 You almost gave up on splinterlands but now it is your main work. Do you plan to invest your earnings from the game into other altcoins?
lol, oh well if not for friends in the city of Neoxian always hyping the game and mocking me for not playing especially @xawi, probably I won't be playing the game, but I think the bone of contention is not having a laptop back then, the moment I bought a pc and played the game on it, I fell in love with it and the rejected stone[splinterlands] is now the fountain of my fortune and yea recently I have it in mind to diversify my earnings into other projects and coins, I should not put all my egg in one basket[hive]
Q.4 Have you invited your family and friends over?
yes I have invited many people including family and friends but only a few stayed, if only those who left realized how hive can change their life for good but it is what it is, you can force a horse to a river but you can't force it to drink the water.....
Q.5 Your well-wishers would be interested to know more about the Burl Project. Would you be willing to share a few insights about it and whether we can expect any good news about it soon?
hmm, the Burl project will surely happen, for now, all I can do is make a plan and wait for the right time to start it, there is no right time without huge capital to fund it so I am definitely waiting to hit a jackpot so I can start it... Meanwhile, I will like to keep it a secret for now.
Dear Burl @burlarj It would be nice to see an active player such as you doing great things for your country. I hope you turn out to be very successful in life.
Folks, please follow @burlarj posts to get to know valuable tips on how to play splinterlands
Posted Using LeoFinance Beta