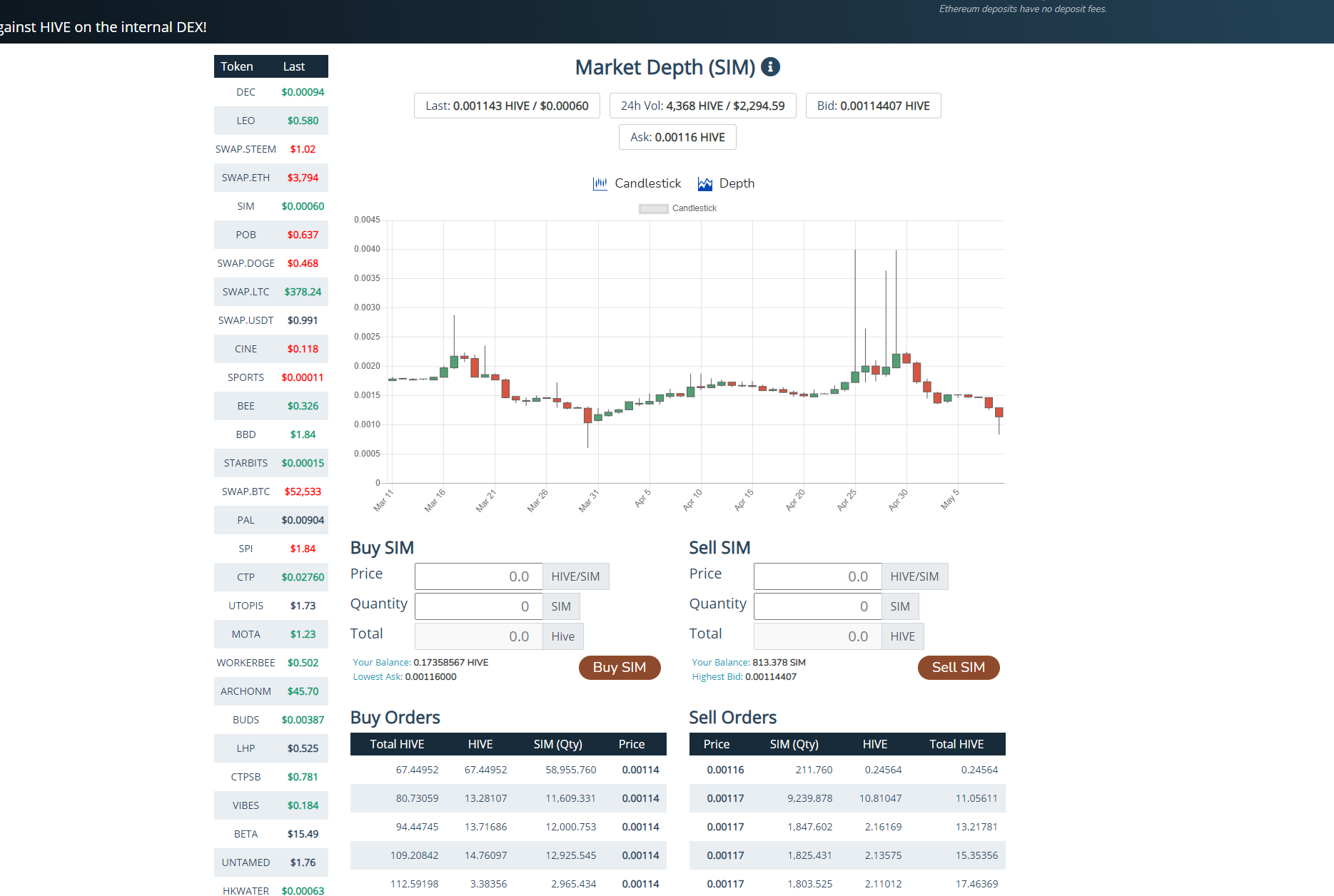 Hi everybody,
I wanted to write this post today because I had learned fairly recently that not everyone is aware of the resources available to them on the secondary market. You might play a hive blockchain game, such as splinterlands, dcity, cryptobrewmaster, etc; and each of these games has their own native token that you can earn, spend, and interact with various parameters of the game. What I found that some folks don't know, especially those newer to Dapp games and such, is that you can often aquire these in game tokens for cheaper than you can from the game itself or via a hive equivalent purchase by buying these in game tokens on the secondary market.
WHAT?
Thats right, for example, if you were to buy dec (used in splinterlands, pictured below) by swapping on uniswap or sometimes on hive engine, you could actually obtain Untamed card packs for cheaper than the ~ $2.00 USD that they would normally cost you otherwise. Another example for the game dcity (pictured above) which has the native SIM token that your city earns, if you were to buy SIM on the secondary market and use that to buy/mint cards instead of using hive to do so, you could save significantly as SIM is currently trading at a significant discount.
Why would I do this?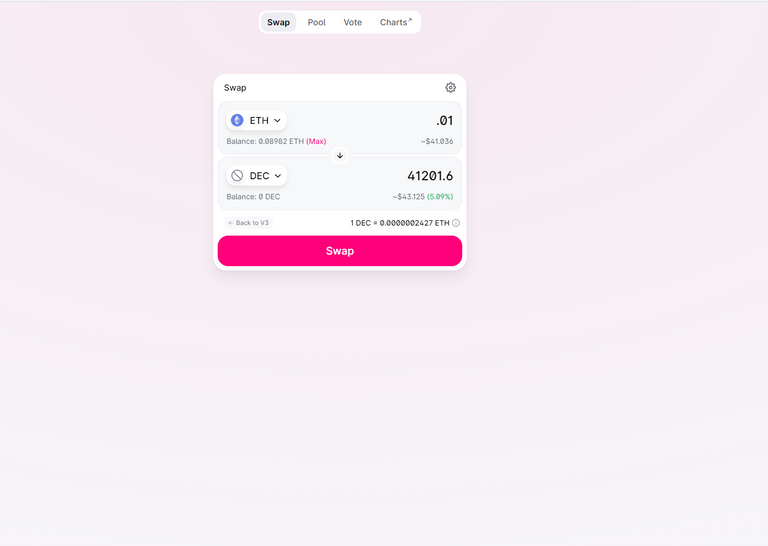 More bang for your buck of course! With the same amount of money in crypto, you can obtain significantly more blockchain assets. Why buy tokens at a premium out of convenience when a couple of extra steps could net you 110-150% more for the same amount of money? I sure wouldn't! You might be asking, where are these secondary markets located? Well don't fret, here are some resources below that can help you navigate these secondary markets and start getting more for your money:
Secondary Dex Exchanges:
For many game and social tokens including DEC, SIM, Ash, Leo, etc:
Hive Engine (Hive based Dex): https://hive-engine.com/
LEO Dex: https://hive-engine.com/
Uniswap pool for DEC on Ethereum (Splinterlands)
https://app.uniswap.org/#/swap?use=V2
Must use V2 and this token contact to add DEC: 0x9393fdc77090f31c7db989390d43f454b1a6e7f3
Various Guides and Resources for use of the above:
Uniswap pool incentive info and instructions: https://hive.blog/splinterlands/@splinterlands/dec-is-on-uniswap
Hive Engine Trading Instructions: Coming Soon
Info about using Hive as a whole: https://peakd.com/hive-189306/@ryzeonline/hive-a-complete-beginners-guide-with-fun-doodles-pt-1
Thanks for reading and being such a great community!
Signing off for now, thank you to all of those who support my posts, follow, or have voted for the sicarius witness! I am always happy to help anyone who has any questions or point those who are new to the Hive community in the right direction!
/Sicarius\
Posted Using LeoFinance Beta