SBD started pumping on November 19th last year. The price reached $3.60 and managed not to fall below $2.30 This was great for me. Unfortunately there wasn't much room to take advantage of these prices to the extent of advantages I have been gaining through using DEC.
Today's Pump Was HBD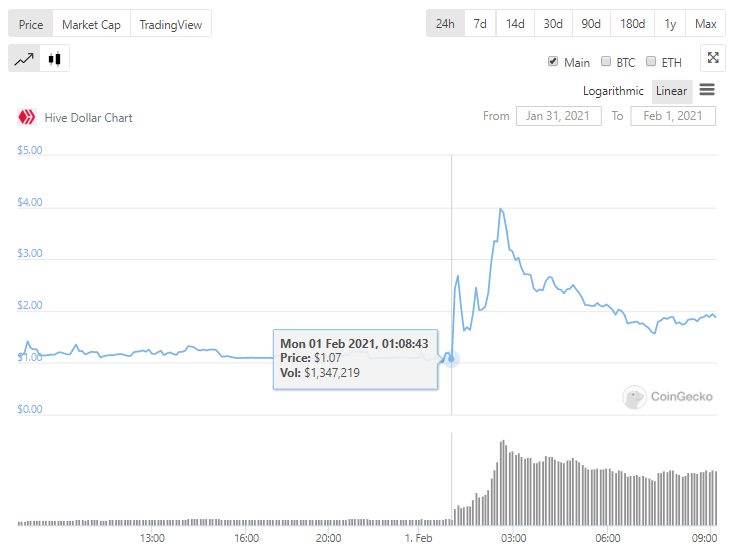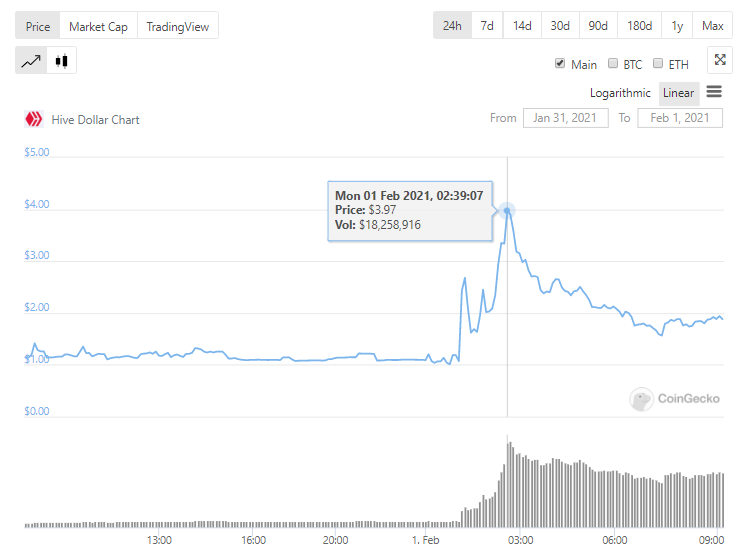 It didn't even take 2 hours to have those very impressive gains.The trading volume has massive increased. I have currently sold all my HBD in the wallet for ~30 HIVE using the internal market. Those who are wishing for a stablecoin may not love the volatility so much. For them I have to say this: "Treat it like a price floor!"
This is exactly what I have been telling people since the first time SBD was pumped above $1 and reached the height of $14.18 In this sense, SBD/HBD and DEC are not all that different.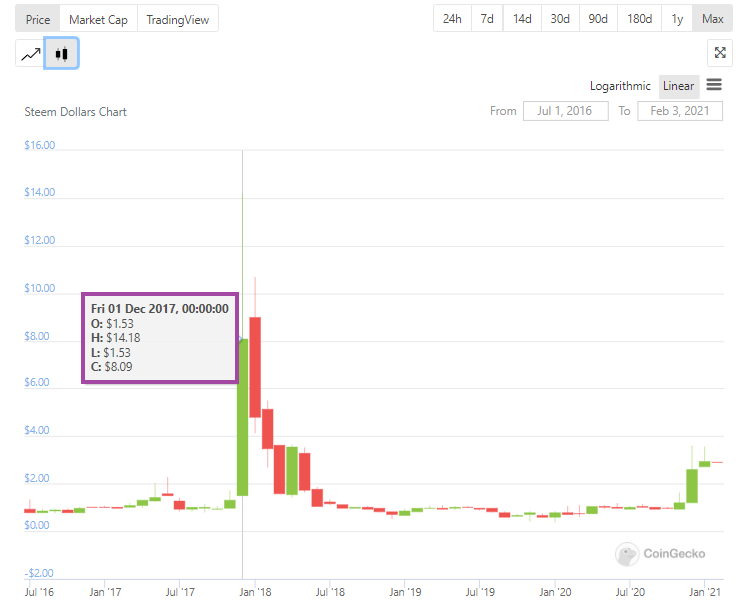 That is a beautiful chart to look at, if you were at the right side of the trade. Due to the way the currency is set up, the price will fall down to $1 or even lower which is set by the debt ratio.
The Price Floor
The last time I checked, the way it worked was that if there were 5 million HBD/SBD in circulation, as long as HIVE/STEEM marketcap exceeded 10 times that ($50 million USD in this case), you will be able to redeem $1 worth HIVE/STEEM per each "Price Floored Coin" you own. This was not a 2 way peg. There is nothing that can say HBD/SBD cannot be worth $100. In fact I would say that it makes sense for HBD/SBD to be worth more than 1 BTC.
Yes I Did Say That on Blockchain
Take a look at this. This is me transferring my DEC from STEEM-Engine to @splinterlands When I do this, I can redeem Untamed Booster Packs or Land at a rate where 1000 DEC is treated as at least $1.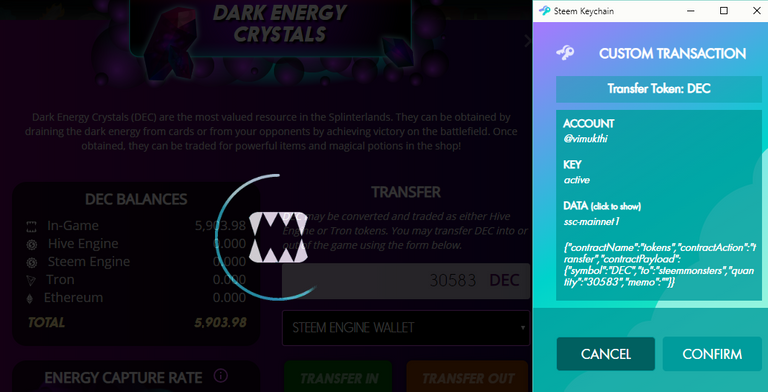 During he Land presale we saw DEC price reaching and exceeding the $0.001 price due to market forces. There is always an upward pressure for DEC price because of this redeem/exchange rate provided by @splinterlands developers.
SBD/HBD Are Not That Different
One could say they are even better because the price floor is maintained by a larger network with a larger marketcap. Take a look at this analysis composed by @dalz who regularly post this kind of material. If a small project like @splinterlands can create great upward pressure for users like me to constantly spend majority of liquid earnings to purchase DEC, a far stronger and more decentralized network should be able to provide a great upward pressure for a cryptocurrency like HBD/SBD.
Comparison With BTC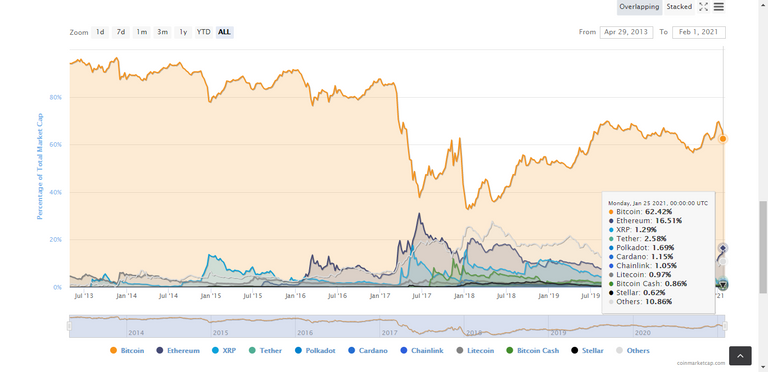 Bitcoin does look very strong here. But what does it offer for the users other than being more widely accepted than most other cryptocurrencies? A large amount of BTC is held in custody by many institutions and it is certainly not a usable version fo digital cash. That is why there has been the idea of "store of value" being thrown around to mast the incompetence.
HBD/SBD Has:
200 times faster transactions
Infinte times cheaper Tx fees
Usernames and account recovery features
Access to a large ecosystem of DAPPs
Has intrinsic value*
That last point is a little tricky. It's not the same as having redeemable Gold stored in a vault in Singapore or Switzerland. But when compared to BTC which has zero intrinsic value, SBD/HBD are at least better than that.
DeFi Will Be Coming Soon™
There are three different teams working towards their DeFi solutions. Since all of this is happiness on the same parent chain, all three of these projects will have the incentive to have at least some level of interoperabilty.
I know the website is not looking great. But that is something you can work on later. Out of the publicly available data, @dlux-io is the one I have seen the most impressive work yet. Everything is already open source: https://github.com/dluxio
Support,
This is a project that is already been worked on by @disregardfiat. Your support on DHF will make progress even faster. We need to capture as much marketshare as possible in the new altcoin season. Both projects will cost 800 HBD per day.
HIVE-Engine
We arleady know what this is. Most of us are using HIVE-Engine second layer on a daily basis. @aggroed is also a part of world's #1 blockchain game. He is asking for 1000 HBD per day in the following proposal:
LEO DeFi
@khaleelkazi is one one those people with so much economic sense and he has been a very successful trader since very young age. If the past results are anything to go by, we have nothing to fear about getting a phenomenal product. You can show some support by buying more LEO on https://leodex.io or any other exchange you prefer to use.
Posted Using LeoFinance Beta