I am a proud member of Roaring Twenties Guild that ranks at #5 among 238 Guilds we have on @splinterlands at the moment. You can expect the number to at worst 100X during the next few years as more players keep coming. The developers have been doing a great job with the game creating new ways to earn, play and invest.
One of the most recent additions is the Brawls where we are getting ready to complete the 3rd Brawls is a series of some very interesting experiences. I have finally joined a Fray and I expect to deliver my best.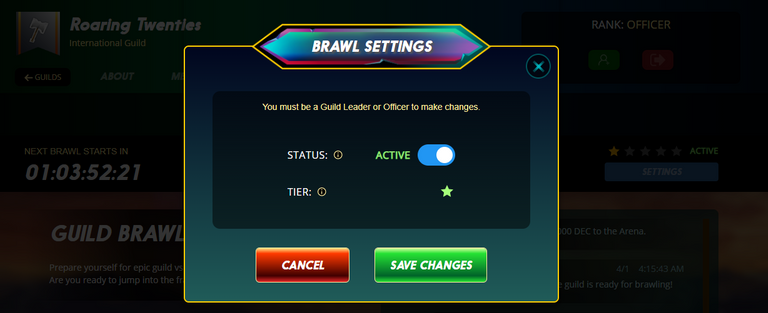 Arena is Upgraded As Possible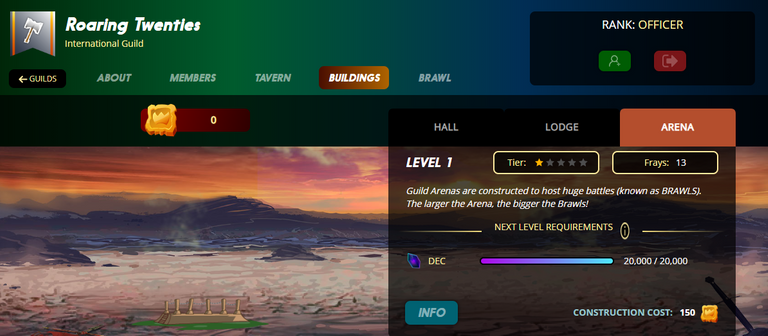 Roaring Twenties Came At 1st in The 1st Brawl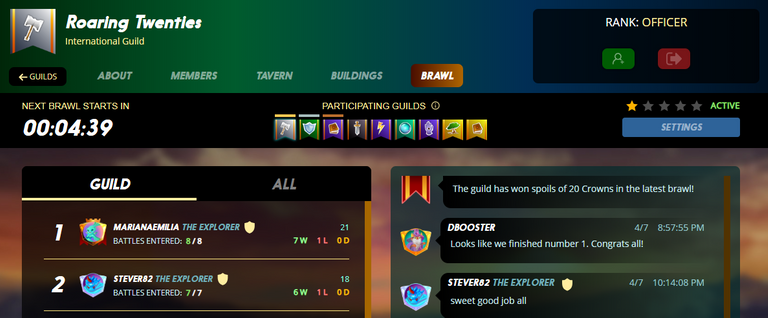 I kept these records of screenshots as things were progressing and I'm happy to say that I have been a part of this historic moment of Roaring Twenties leading the pack in the very first Brawl in @splinterlands
We still have a long way to go. I'm sure the rest of my fellow investors in the Guild will do a great job. The time commitment required is still a manageable one. What I'm liking a lot is the effect on DEC price.
Massive Demand Has Bee Created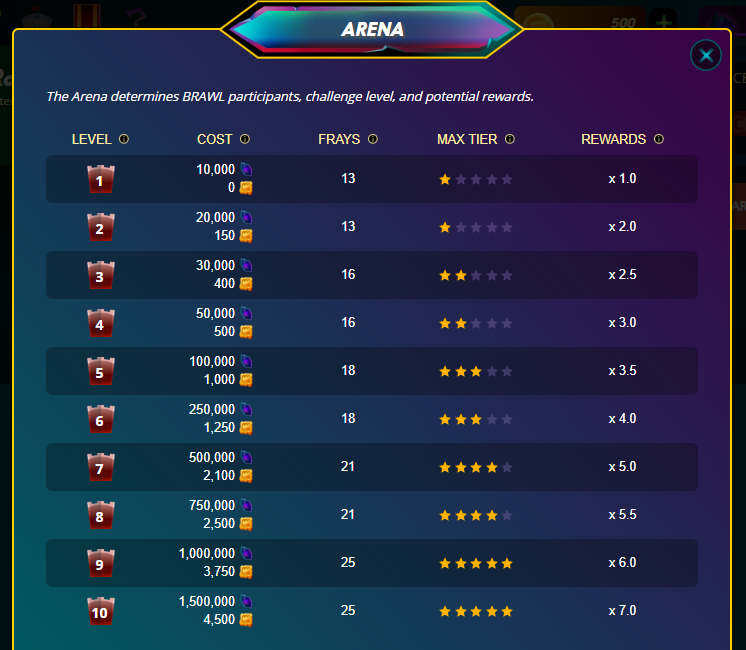 Compare With Guild Hall Expenses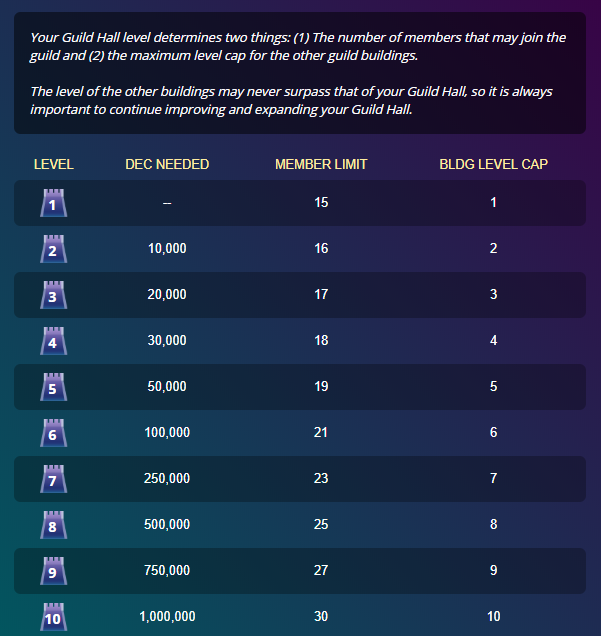 It cost us 2,710,000 DEC to build a Level 10 Guild Hall. After Guild Hall creation become somewhat stabilized, DEC very easily fell below $1. So far I have been enjoying the DEC prices for a long time. But as expected, Brawls threw a wrench in the massive discounts I was getting using DEC. At one point I was not even spending $0.70 on an Untamed Booster Pack.
Those Times Are Gone Now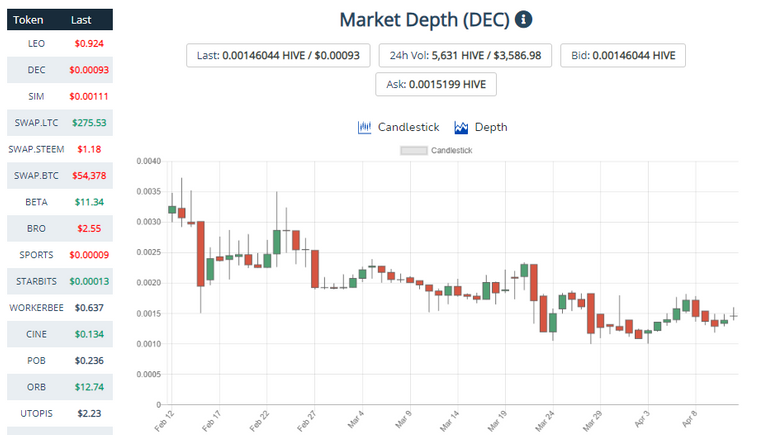 Consider this a major reduction in discounts. If you were smart and had the liquidity, you would have made the right moves. This brings me back to an old article of mine:
A Blast From The Past
Not only I stand by my word that DEC is a Safer & Better investment than AAPL(Apple Inc), I would double down on my words and call it a better investment than Gold.
Yes. I Said That. It's On Blockchain - Let's Hope My Reputation Prevails
I think it all worked out well over the months. I can post about this with my head held high. Dark Energy Crystals truly worked out as an investment. Even if you missed the boat, there are still great places to start investing.
STEEM-Engine To The Rescue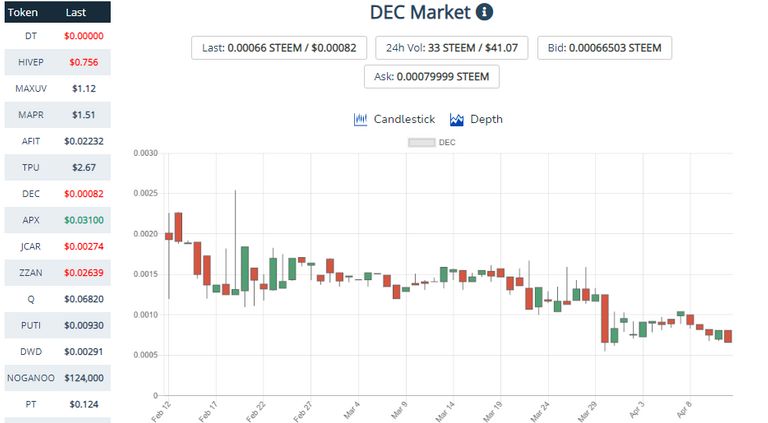 As you can see, HIVE-Engine price for DEC is 13.41% higher than what you would gain on STEEM-Engine. This means instant profit even for a pure arbitrage trade.
Absolutely 0% Fee Arbitrage Trade
This is excursive for DEC as far as I know. What you have to do is go to https://splinterlands.com and use it to transfer funds between STEEM-Engine and HIVE-Engine.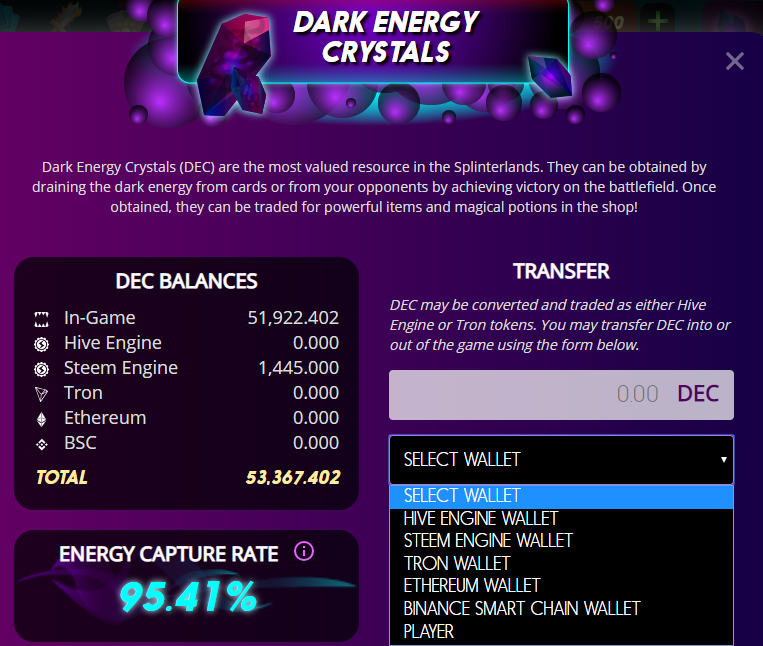 You still have the deposit fees and withdrawal fees which are 1%. You can make it 0.25% when using https://leodex.io
I have shown you the past and I have shown you the trades I myself am making. you are free to follow them as you please. This is not financial advice. Most financial advisers won't be able to deliver 10% of the results my articles can help you generate. Now it is time for you to take action.
Happy Investing!
Posted Using LeoFinance Beta