Hello Everyone.
Happy New Year.
How are you all?
I hope that you all are well by the grace of Allah.
In my todays post I'm going to share another one of my drawings of splinterlands monster with you all. The name of this monster is Baby Unicorn. The Baby Unicorn is a common life monster with special ability called strengthen.
I'm putting my artwork bellow. I also made some changes in the colors. I thought it'd be better to watch it in a new style.
My Art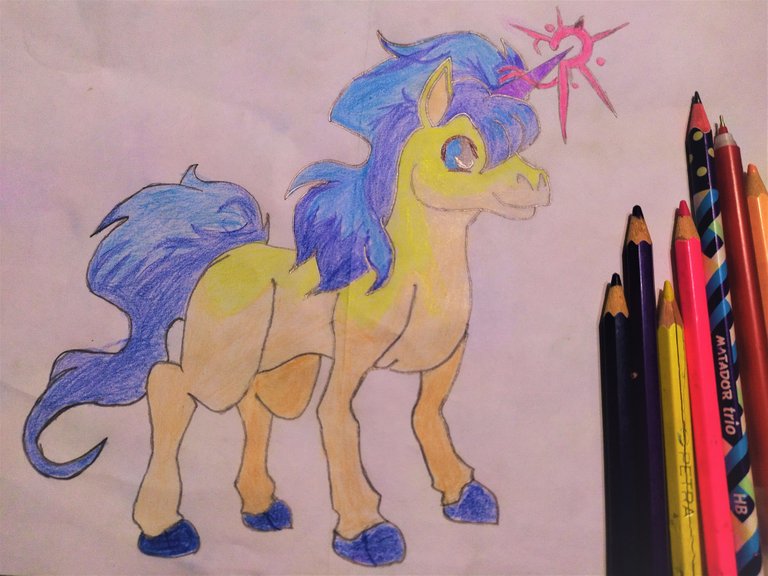 I'm posting this to join the weekly art contest arranged by @splinterlands. To join this contest, you'll need to create a art and post it in hive blockchain. After posting it in hive blockchain you'll need to share it also in on any social media. After that you'll need to comment both of your hive link and social media link in the comment section of their announcement post of this contest. I'm also giving the link of their announcement post of this contest bellow. Because you're going to share it on social media you can also join in another contest of splinterlands named social media challenge. You know what, splinterlands is not only about posting in contests and wining battles to me anymore. I t was almost 1 year ago I was in need of a lots of ammount money. I was working in any sites that could help me to earn. It's true that I was playing splinterlands long before that time, but I wasn't regular on joining contests. Then I started to posting in the contests. I was being out of concepts to make a post. Then I started do live stream in youtube playing splinterlands and I shared them in my blog. Gladly I was able to get attention of some of the curators of splinterlands. In that time I used to play splinterlands for hours to get one interesting battle. Then I found out the real fun of splinterlands. I was not like the past times, when I used to play only to win and complete quests. But after playing for a long time I now really love this game.
Link To Contest
Art Contest:
https://hive.blog/art/@splinterlands/splinterlands-art-contest-week-117-15-booster-pack-prize
Social Media Challenge:
https://hive.blog/splinterlands/@splinterlands/splinterlands-social-media-challenge-12-28-2020
I'm not gonna say that I love The Baby Unicorn or I use this often in my posts. But, I kind of like the look of this card and that's why I drew this one. I used a 4b pencil and pencil colors to draw this and I drew it by watching the real picture of The Baby Unicorn from the game. I'm also putting my steps bellow. I hope that you are going to like my work. Art is like a fun thing to me. I don't do it as my work I do i9t for my own entertainment ant to get rid of work stress. I hope that You will also get entertained.
First Step:
Making the structures.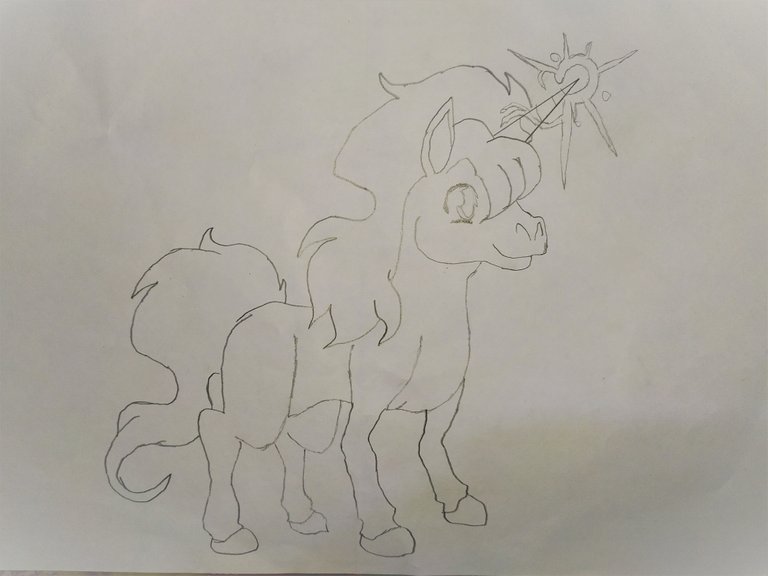 Second Step:
Coloring it.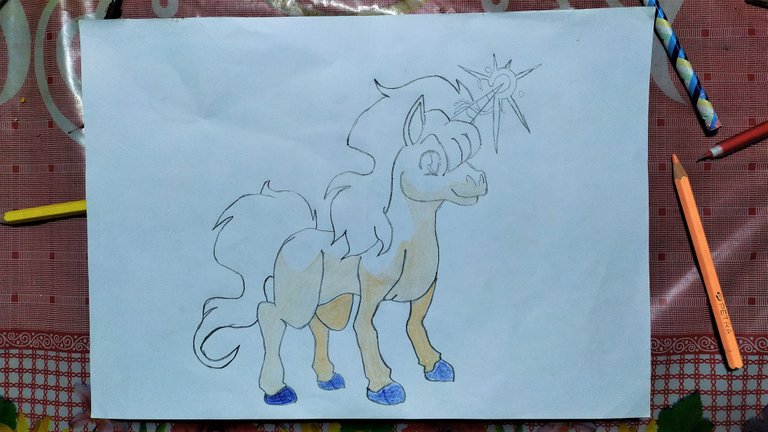 Final and last step: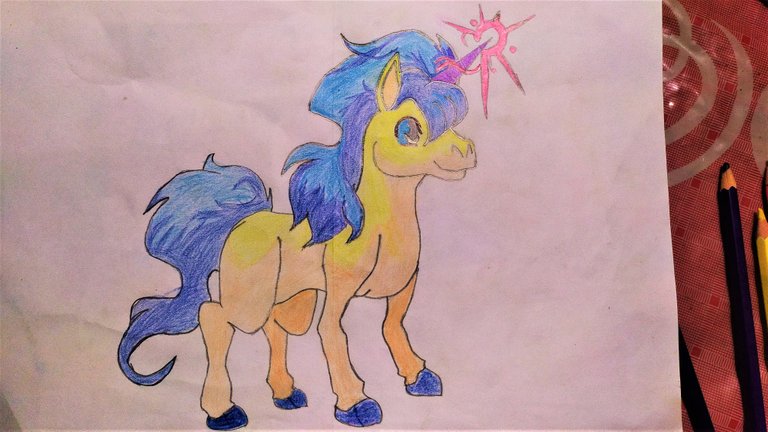 That's all for today.
I guess that you liked art and post. See you again in my next post. Till then stay happy, stay sound. Also if you are not on splinterlands, than you can use my refer link to join.
My Refer Link To Splinterlands:
https://steemmonsters.com?ref=sazzad-sm
Thanks For Reading My Post