Use of Gelatinous Cube as a Tank
I landed with a strange battle situation @splinterlands today. This involves using Gelatinous Cube. I do use Cube from time to time, but I can't say I am a regular user. For a neutral monster in the first position, I typically go for the Lord Arianthus. But what I learned, that it correct situations, Cube can be formidable.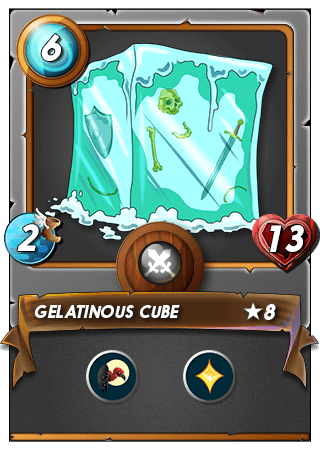 I do not have Gelatinous Cube maxed, but I think I probably should. At level 10 it gets Void, in addition of Heal and Scavenge abilities. The one that I have is at Level 8 currently, which is adequate I thought with Heal and Scavenge.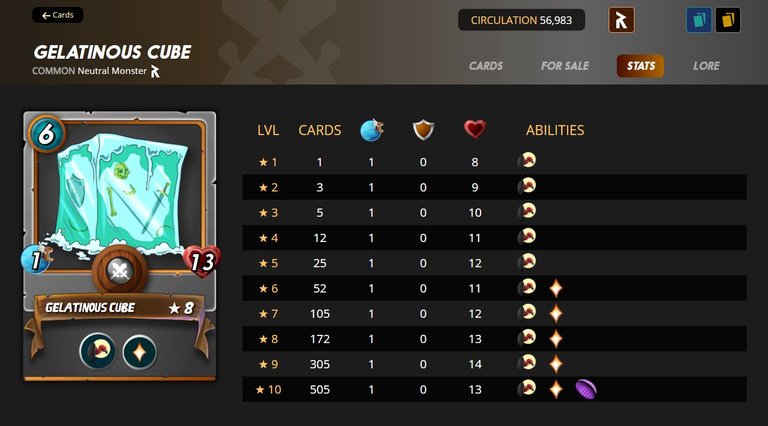 As you can see from the lineup that it is a Dragon vs. Life splinter battle. This is a bit strange for me, because I didn't have much of a life deck. So I had to choose Dragon (and life with it), but this is also battle of the commons, so I don't have too many common dragon attackers either. So my choices were really limited. I chose Camila, which turned out to be a great choice, as my opponent used all melee attackers, and Camila reduces their attack. I have Cube in the front and Serpentine Mystic and Centaur at the back.

---
---
The most interesting thing about this battle is all my monsters died. After 22 rounds (yes you can fast forward), Cube won by killing all monsters in fatigues! This is bizarre, if you ask me. Enjoy!