I didn't want to cut it this close to the Hive/Steem split, but I wanted to "close this chapter" if you will. I know all our posts should transfer to Hive, but I just wanted to go back and see what brought me to this point today.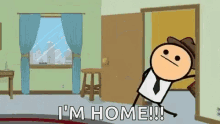 First Posts
It's amazing to see how short my first posts were. I went back and found my First and Only @Curie Upvoted Post, when Bitcoin first broke $5,000, my first Account Update, and my first Alliance Update Post.
It was interesting to read my introduce yourself post and see how short my posts used to be. How far I've come in writing, as well as getting better at consistently posting, until the hard fork.
I want to thank @sirknight because I think without his Steemwars contest that he helped put together shortly after I joined Steem, I don't think I would have stayed around as it helped me get noticed on the platform through the whales that supported that project.
That was the inspiration for my state wars contest I put together and created while I was leading @steemusa with @topkpop, @tattoodjay, and @dswigle. It is probably my most commented on the post to this day or at least one of the most commented. I burned out pretty hard after that, as it was pretty tough to make my posts, SteemUSA posts, as well as try and curate and comment on every post that participated.
Communities
I tried to be active in Team Australie and Steem Silver Gold until SteemUSA was launched. I joined The Alliance before started Steem USA and really enjoyed all these communities that I met some amazing people in, but for one reason or another got busy with real-life or just couldn't commit the time anymore.
I supported @steemchurch for a long while, but as with almost all the other communities I've joined throughout my time on Steem, just got busy with real life and work. This is probably one of the stories I most enjoyed sharing during that time about a Roman soldier who was a martyr.
I was a curator for OCD for a long while and hope to start spending more time helping with anything I can with the switch to the Hive. I think @acidyo letting me be a currator in @OCD is probably the 2nd most important thing that has happened to me on Steem that has kept me around all this time as well.
@anomadsoul was another friend I met in OCD and still owe him a naked gnik selfie. I promise if you're reading this once we get our house unpacked I will get that out. If I get a chance maybe I can kick off my first Hive post with a naked Gnik selfie.
I also streamed once from Dlive (sorry I know that's a bad word around here) and wished they would have stayed around. I really enjoyed being able to make some money from playing a video game (League of Legends) I really enjoyed with my friends.
Also shout out to @steemleo and @enjar. Don't want to leave them out as they've also been a huge part of my Steem experience.
Dapps and Themed Posts
The post I am probably most proud of is my @splinterlands post I made a few months after the game was released. This Introduction Post is defintely the most time consuming and in depth post I've ever made and the most proud of. I really enjoy Splinterlands and glad everything is starting to settle down again as I'm ready to start buying cards, packs, and DEC again.
Ahhh @magicdice. Another potty mouth word around here that will be good to move on from. I'm glad I didn't invest too much time and feel sorry for those that did after they exit scammed. It will be interesting to see if or how many gambling dapps move to the new Hive blockchain.
I also participated in @themarkymark challenge of getting shit done, I always try to participate in the year-end posts by anomadsoul and @blocktrades, and the most recent of @theycallmedan Why I'm still here (Or why I'm going to Hive haha).
The Good GoodBye
It is going to be nice to be done with the Dan Ned Drama
I feel like this is kinda like the "finale" of Scrubs where JD is walking down the hallway. He gets to see everyone that was on the show one last time and he wonders if he's had an impact on any of them.
I don't really worry about that, but I just feel like it's a nice place to close this chapter. Once again, on how he's not quitting, but going to work at a new hospital. We're not quitting either just going to start our new future
It's nice to be able to imagine the future with my Steem family. It won't be perfect like the above Scrubs clip will be, but it's nice to imagine all the good that will come from the Hive. All the lives that will change, all the new friends we will make, and all the opportunities that will be ahead of us.
I Love You Guys and It's Nice to Almost be Home again (Less than 30 minutes!)
Who can tell me my fantasies won't come true, just this once -> J Dizzle.