First of all, this is all speculation and I have no inside sources and haven't seen any news on anything I'm about to talk about. I just thought it would be fun to share my thoughts to see how close or far off they are from what is discussed at the AMA.
Best Case Scenario
The Steem blockchain is treated as an addition to the Tron chain as either a layer built on top or a side chain. Something that would:
Easily allow Tron users to seamlessly use Steem Dapps including Steemit and vice versa.
Assist Steemit Inc with finishing SMTs creating an easier way for people to tokenize content and ideas on both chains.
Assist with finishing communities so Tron Dapps can easily set-up communities on the Steem blockchain and provide more use cases for the Dapp's tokens.
Steemit did a terrible job at marketing Steem and Justin can Pamp it! to the moon.
To hit on how well Justin does his marketing thing. He's teased for months about something with Steem, and then he makes the announcement on the same day that Voice started their Beta. The dude is either lucky or a genius.
Worst Case Scenario
Since Justin bought Steemit and assuming their stake it's only a matter of time and money before he can buy enough Steem to basically hand-select the witnesses in the top 20 and then make whatever changes he wants to the chain.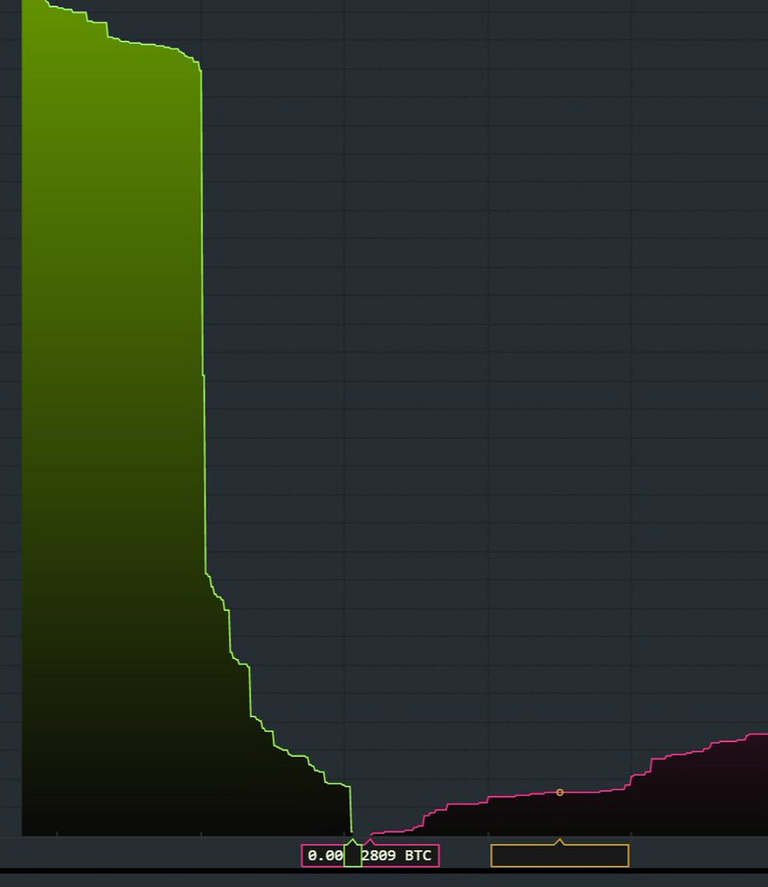 Source
I call it the Justin "Great Wall" Sun of buy walls.
He has no interest in the Steem community and is just trying to reduce the competition for a blockchain social Dapp.
He really just wanted some of the best pieces of Steem technology or developers and will just leave the rest to wither and die.
He's disguising the "token swap" to get cheap Steem to once again take over the blockchain.
I really see something happening in the middle. I don't think he cares that much about Steem and is just concerned on how he can increase the value of Tron, but at the same time, it doesn't make sense to take a strong crypto community and turn them against you, when you're trying to buidl your project either.
What We Think We Know
Just Sun and Tron now own Steemit. I think it's a safe assumption that he now owns their stake as well.
They don't own the Steem blockchain. Besides them having control of a large amount of Steem, I prefer using Steempeak and Esteem anyways, so it's getting rid of something I hardly used anymore.
The Steemit Inc developers will either be working for or with the Tron Foundation to help ease the transition. What happens to them after that is yet to be disclosed.
It sounds like most Dapps are staying on the platform, but will be getting ready to make the transition to another blockchain at a minute's notice. With all the uncertainty, I can't say I blame them, but no one has officially announced the were leaving Steem.
I'm Cautiously Optimsitic
Steem suffered from a terrible marketing problem. I think Justin is just the answer to the problem we were looking for. It's going to be nice to have someone who can really drive the #fomo when the markets start to pump. If for nothing else, but to help drive users.
Tron has a problem with only gambling dapps building on its platform. Acquiring Steemit and potentially some Dapps (assuming some of them make the move) helps provide more users for the Tron blockchain which drives the price of Tron up.
I don't think he gives a damn about Steemit, but hoping he sees a bigger picture where both Tron and Steem mutually benefit and not just another "giant" trying to stamp out some competition.
What are you looking forward to the most in tomorrows announcement or what are you most worried about?