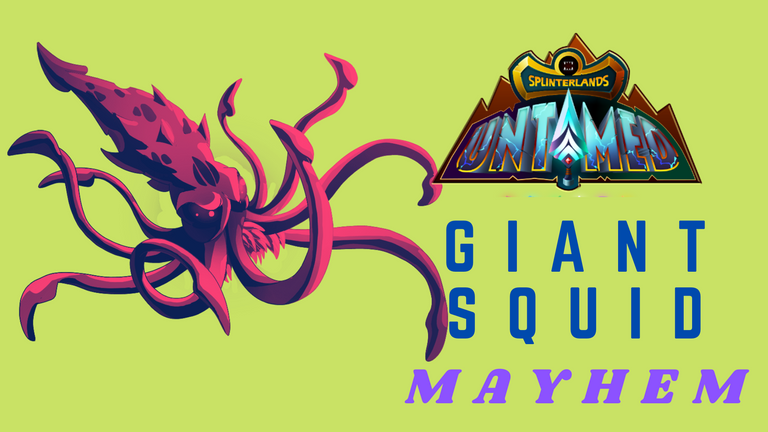 What's up Splinter Addicts!
This your fellow warrior mango-juice with another Splinterlands share your battle weakly challenge post!
Well, it's been over a month since I have locked down myself along with my family to stay safe from COVID-19 epidemic. I hope you all out there are also protecting yourself from this satanic virus by maintaining Social Distance. Mobile phones and computers are our best company right now.... as most of us are spending time watching movies or TV series, playing games or learning new things.
Same goes for Splinterlands players, I think there is plenty of time to play, think and experiment new strategies, tactics to reach one more step towards the glory and also to make great posts about Splinterlands.
Talking about writing posts, most of you know about the Splinterlands share your battle weakly challenge post that comes every week with a new theme monster to play with and share the feelings.
This week we have a new monster as well. He is gigantic, he is ruthless with 8 tentacles waiting to hunt down his prey. Let me introduce you to the spectacular GIANT SQUID.
This venomous hydro creature first appears with new addition untamed cards. Its a 5 mana water card who is capable of doing ranged attack.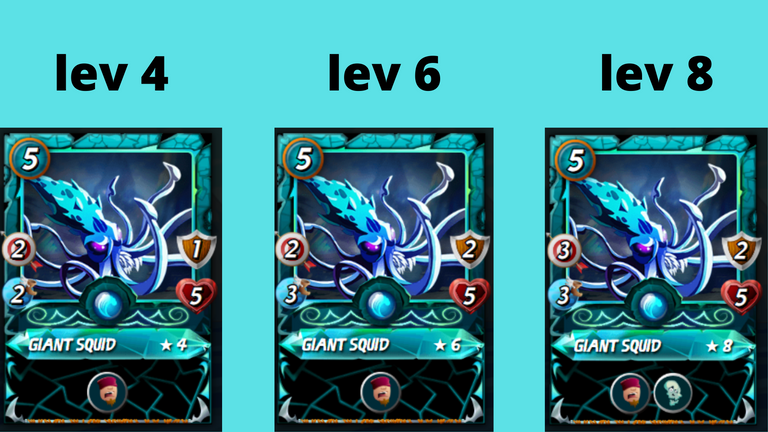 Level 1 At level 1, like most monsters you may find it useless. It carries 2 ranged attack with 4 health, 1 speed and 1 armor.

Level 4 At level 4, it possesses 2 ranged attack with 5 health, 2 speed and 2 armor. From level 4 it unlocks Blind ability.
Level 7 At level 7, it has 3 ranged attack with 5 health, 3 speed and 2 armor.

Level 8 Level 8 is maxed level as this is a rare card. At level 8 is carries 3 ranged attack at 5 health, 3 speed and 2 armor. Also, at max level, it unlocks Weaken ability.
Abilities

Giant Squid is a rare water ranged monster which has Blind ability from Level 4 and Weaken ability at level 8. Most of us already know about those 2 abilities but for those who don't, please read below.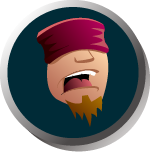 Blind
All enemy melee and ranged monsters have a higher chance to miss their target. It's a new kind of ability that can help you out when an opponent is using melee or ranged attacks. Oh Selenia, is he the answer to your injustice?

Weaken
This ability Reduce the health of all enemy monsters. We have already familiarized with this ability. I often use Swamp thing from Earth Splinter who has this ability along with Slow.

Personally, I have worked a lot with weaken ability but this Blind ability is kinda new to me and I am very excited to do experiments with it. Before moving to the battle, I wanna thank @netaterra who is the owner of my heron account @red-dog and helped me by giving a max giant squid to the account. Without him, I could not make this post.. You are awesome man!
Now, Without further ado, let us straight jump into the gameplay!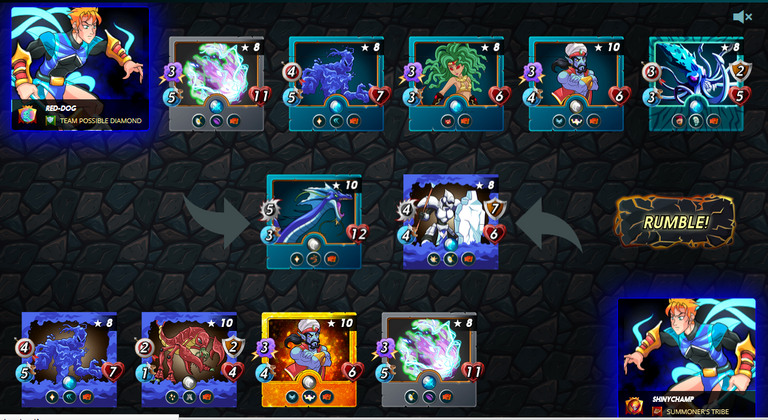 Ruleset Of Batte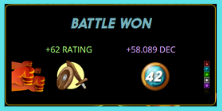 Ruleset So, It was a Heavy hitters (Al monsters have the knockout ability which has a chance to make target stun for 1 round) + Rise of the Commons (We can only use Common and Rare monsters). Clearly, my giant squid is a rare monster so I can use him in this battle.
Mana count It is a whopping 42 mana cap match. Clearly, it's a big match so I have to THINK about a suitable placement for my spy squid with some other big mana monsters so that it won't get killed early!
Summoners This battle supports all the summoners except the Dragon ones. At this much mana cap, it's common to use a water summoner but there will be no Lord Arihantus or Ruler of the Seas. I have the legendary summoner Valnamore which has 3 abilities, +1 magic, +1 health and +1 speed which would be a good support in this match. The opponent will use either water or Earth with a Silence monster. He won't be using fire or life for sure, as I am guessing.

Line-Up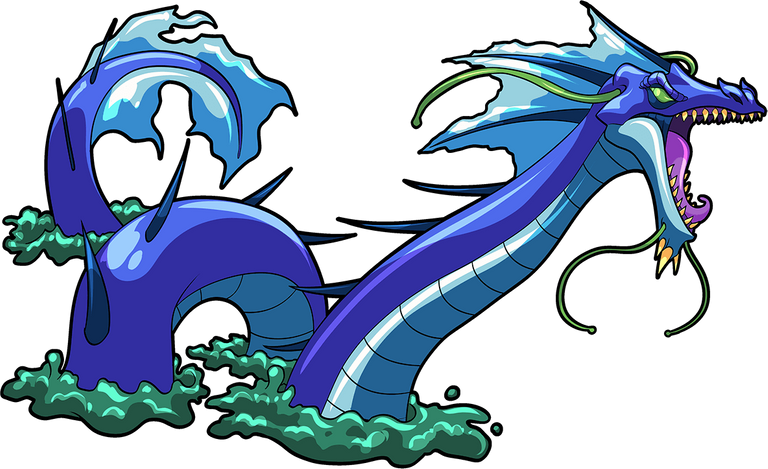 ---
Sea Monster
I used the Sea Monster at the front defence position. At 8 mana cost, this is the best defence I can get in this battle cause of its massive health with high attack power. This monster carries 5 melee attack at 3 speed with 12 HP. It posses 2 abilities as below.
Heal (restores a monster's health by a portion each round).
Thorns (when hit by a melee monster, does damage back to the attacker). Don't forget that all the monsters are getting the Knockout ability from the ruleset.
---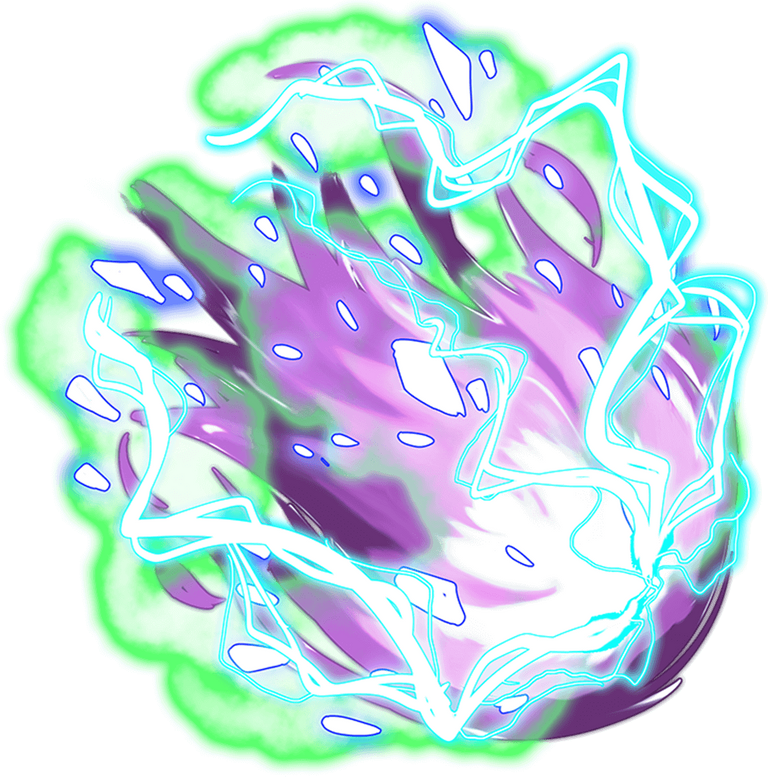 ---
Prismatic Energy
I used the Prismatic Energy in the second position, mainly for its magic reflect ability. At 8 mana cost, this massive health anti-magic beast who is well known for a defence card also carries Void ability. This monster posses 3 magic attack at 5 speed with 11 Heath. It posses 2 abilities as below.
Reflect (when hit by magic, reflect a portion of the magic back to the attacker and cause damage).
Void (Reduced damage from magic attacks).
---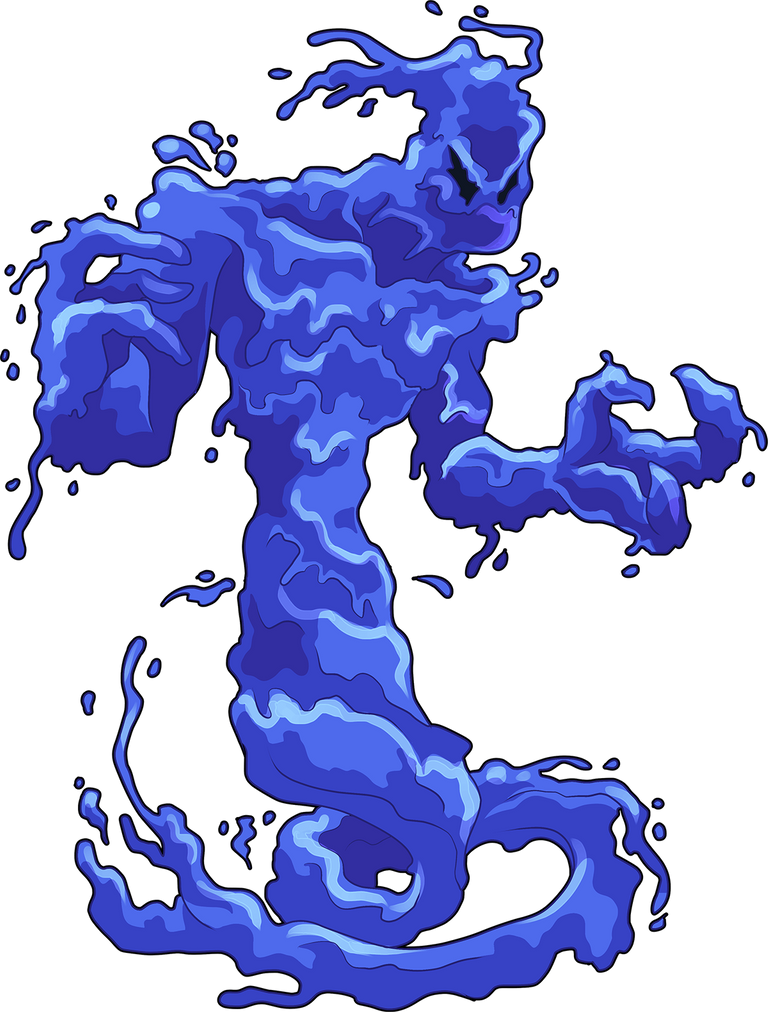 ---
Water Elemental
I used Water Elemental in the third position. At 5 mana cost, this quick ranger is well known for its healing and dodging ability. This monster posses 4 range attack at 5 speed with 7 Heath. It posses 2 abilities as below.
Heal (restores a monster's health by a portion each round).
Dodge (has increased chance to evade and incoming attack).
---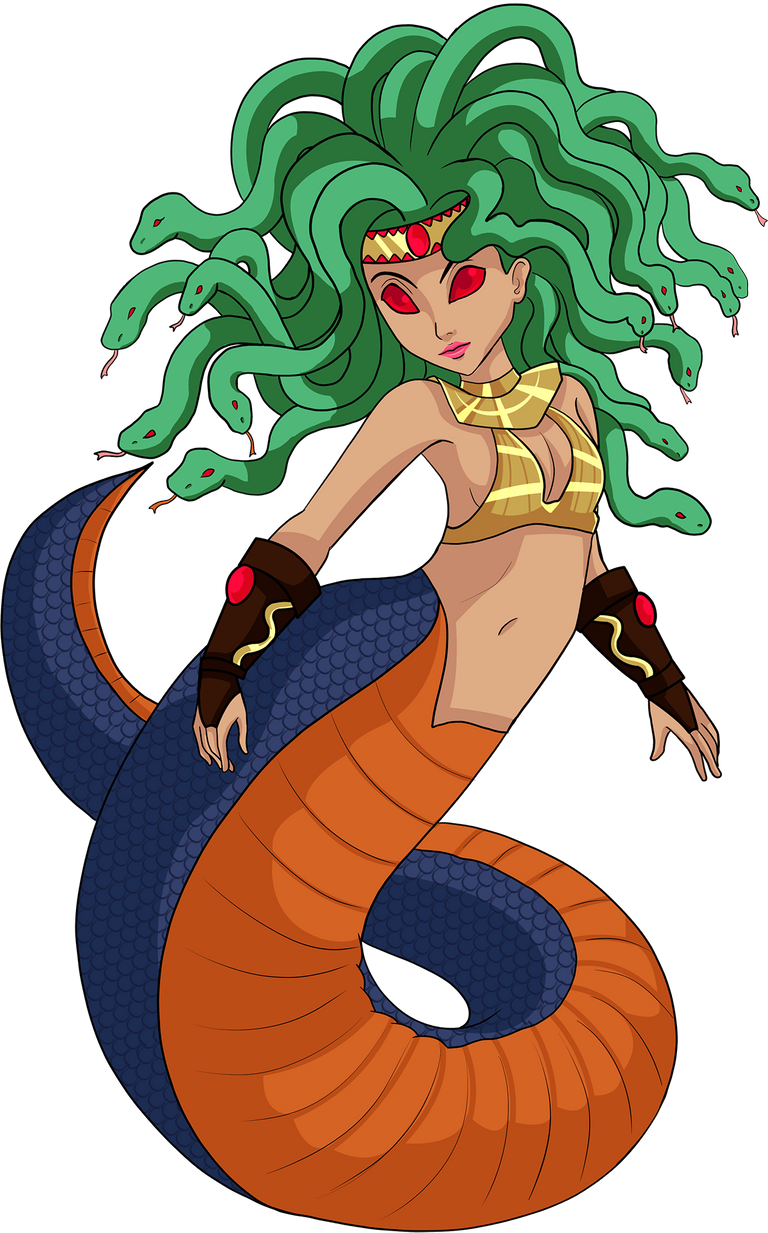 ---
Medusa
I used Medusa in the fourth position. At 4 mana cost, this angry creature can stun out some big boys. This monster posses 3 magic attack at 3 speed with 6 Heath. It posses 1 ability as below.
Stun (when attacks an enemy it has a chance to stun the monster for 1 round).
---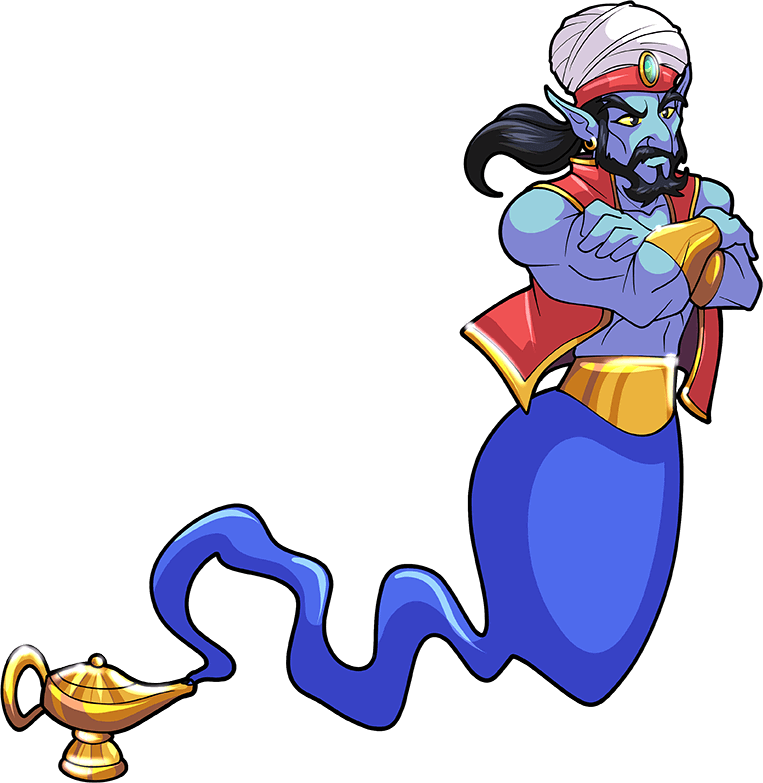 ---
Sea Ginie
I used Sea Genie in the fifth position. At 6 mana cost, this boy will help his fellow monsters with more health. This monster posses 3 magic attack at 4 speed with 6 Heath. It posses 2 abilities as below.
Flying (Increased chance of evading melee or ranged attacks).
Strengthen (Increase health of every friendly monster).
---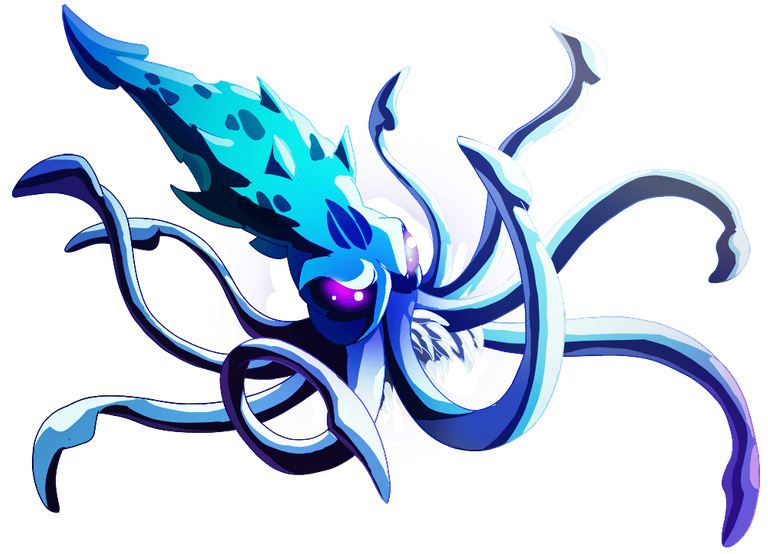 ---
Giant Squid
I used Giant Squid in the last position. Let's see what our main character here has to offer us. This monster posses 3 R ange attack at 3 Speed with 5 Heath and 4 Armor. It posses 2 abilities as below.
Weaken (Reduce the health of all enemy monsters.)
Blind (All enemy melee and ranged monsters have a higher chance to miss their target.)

Result
---
First, let us follow the opponent's line-up...
My opponent @shinychamp also used Valmanor against me.

At the front position, he used Frozen Soldier lev 8. When the opponent is using water, the frozen soldier is a bad performer in high mana matches.

At the second position, he chose Electric Eels lev 8. That's a great monster for the reach position.

At the third position, he chose Prismatic Energy lev 8. That's a good attempt to save his rear position as first 2 monsters don't carry mega health bars.

At the fourth position, he chose Sea Genie lev 10. His monsters are all maxed out as well!

At the fifth position, he chose Crustacean King lev 10. That's a great defensive monster as he provides +2 armor to every friendly monster and also heals the monster holding the front position.
At last position, he puts Water Elemental so that he can evade some ranged or melee attacks.

Battle
---
You can directly view the battle. Just click the hyperlink below.

At the first round, as I guessed, his Frozen Soldier got killed by my Sea Genie but my Sea Monster also got down. My giant squid got his first kill by getting down thee Electric Eel.

At the second round, my squid got another down, the Prismatic Energy. Well, That was unexpected!

At the third round, my Prismatic Energy got down at last after a long fight but the opponent meanwhile lost his genie. Soon after, my medusa killed his Crustacean King with 1 blow.

At last, together with my genie and medusa I launched a 7 magic attack and killed the last one standing, water elemental.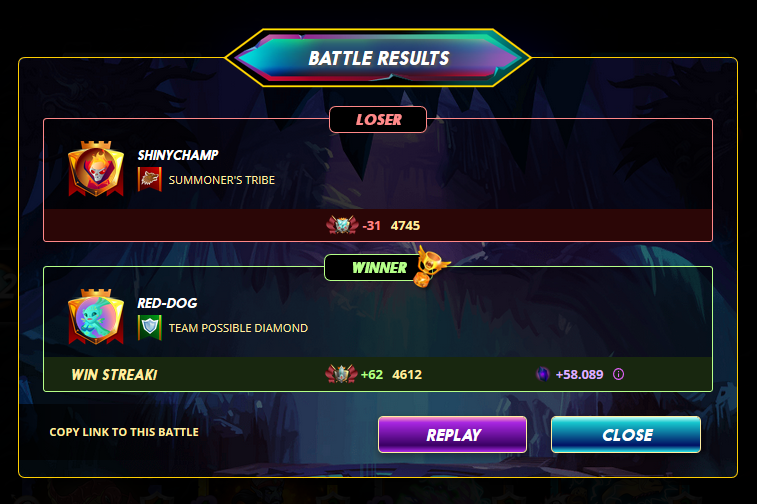 Well, as usual, big water matches don't do long fights and within 4 rounds the match ended. I am really surprised by the performance of Giant Squid. He has done a tremendous job after killing 2 enemy monsters back to back and proved himself worthy in the battlefield once more! I would definitely recommend you to have a Squid for yourself if you don't already have one.
I hope you have enjoyed reading my post. Please let me know your feelings by leaving a comment below.
I also wanna tank to @aggroed @yabapmatt and the entire @splinterlands team for their continuous and tireless effort on this game. You guys rock!!
---
Haven't joined this awesome game yet?? now is the time dude! Follow the link below and get yourself in the amazing world of Splinterlands. Link
---
All the images in this post are screenshots taken from the site below:
Cover picture is made with - Canva

Monster Market:
Want some cashback while buying packs and cards just like I do?
Then Visit Monster market now! It gives instant cashback on card and pack purchases. It is owned and maintained by @zaku and @reazuliqbal, feel free to ask in need.

That's it for today! See you soon in my next post...
---