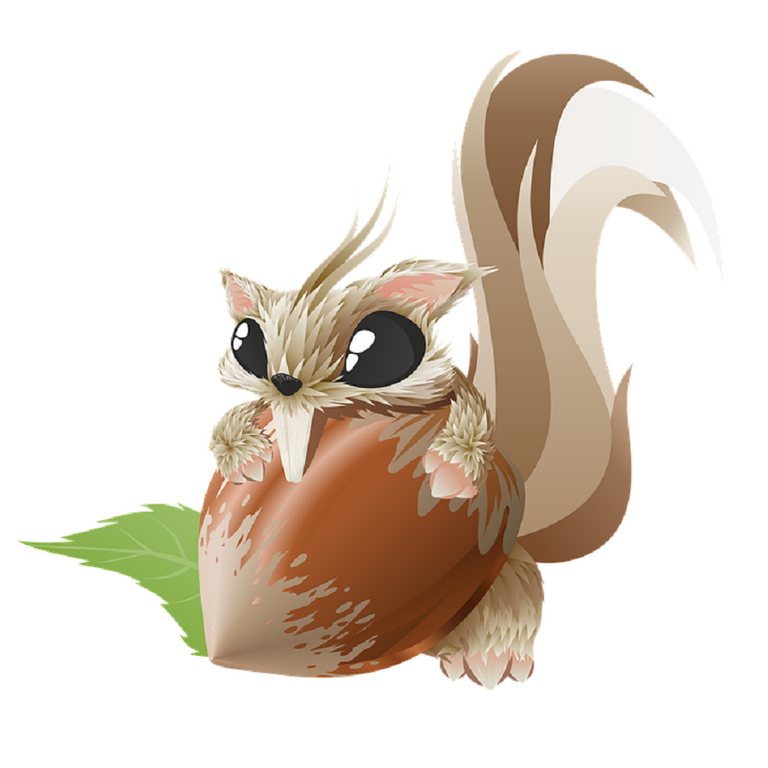 Source
A selection of shots here today that you might also find to be wonderful!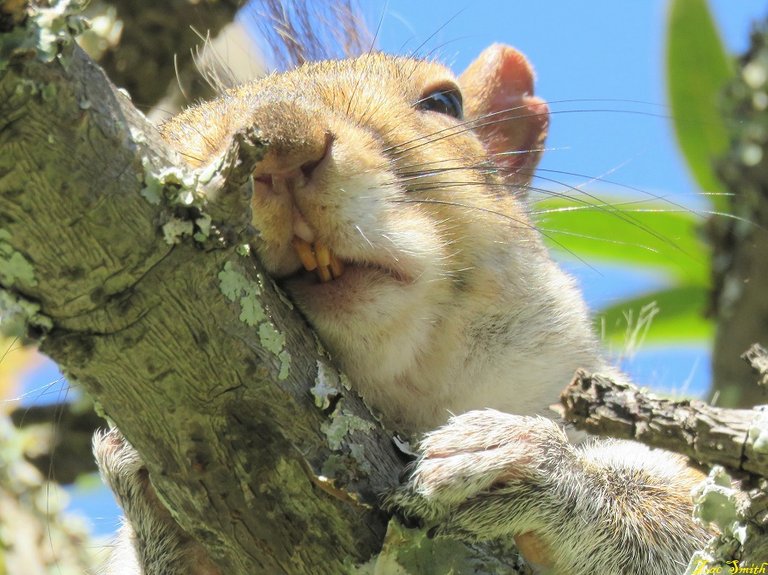 This is our wild Squirry resting in the morning sun and yes, she does have teeth!
Although she is getting on in age, as those teeth were once razor sharp!
A mix and match of photos here so that you don't become bored. I mean, who wants to see squirrel teeth only as there are so many other beauties available in nature.
I did not want to stick to one subject only and even included an early evening set of photos too.
Come and see something different!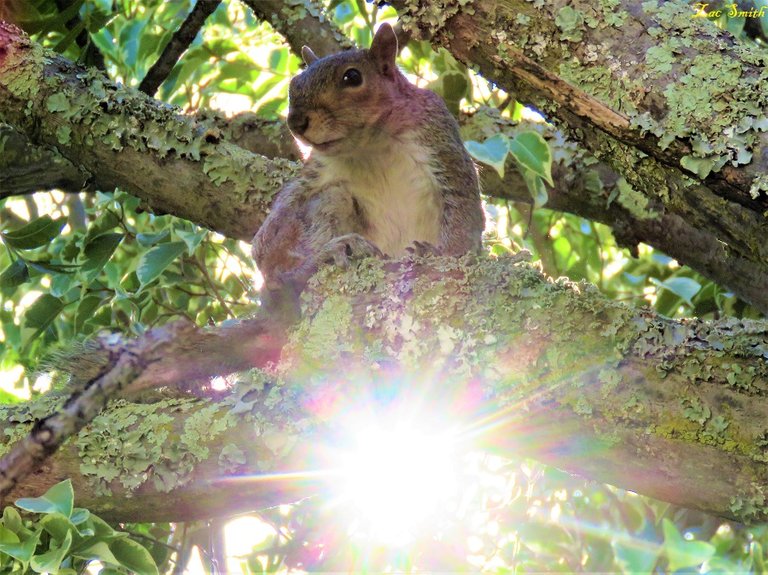 Hope you put your shades on to have a look at this shot Lol.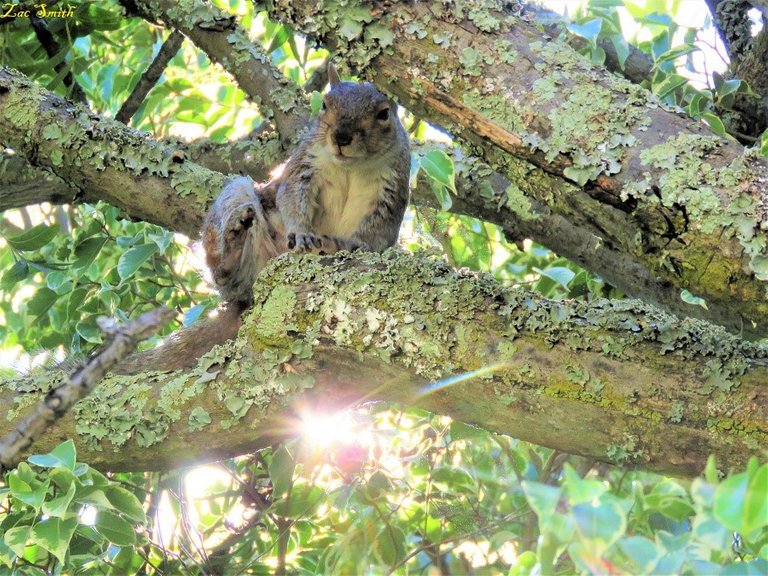 I took about 20 shots of squirry in the tree this morning, but these 3 will do!
Now we move one to another wonder!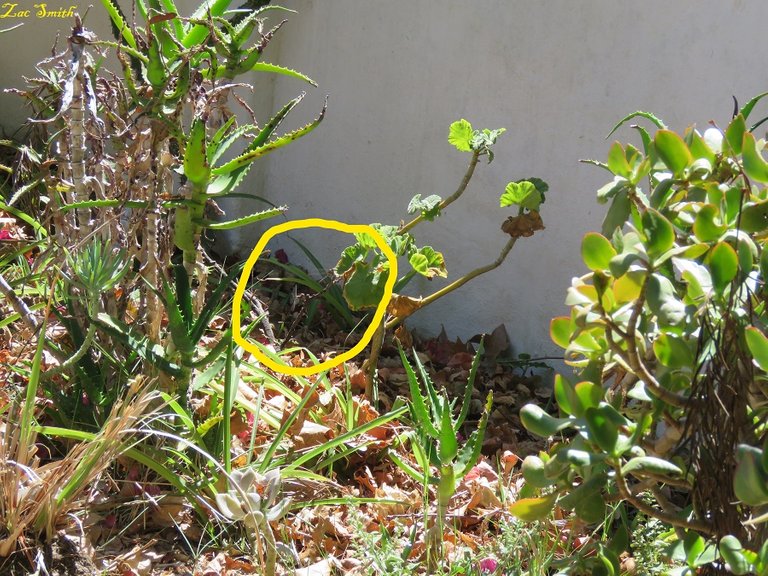 See the yellow circle? There is something amazing inside that circle!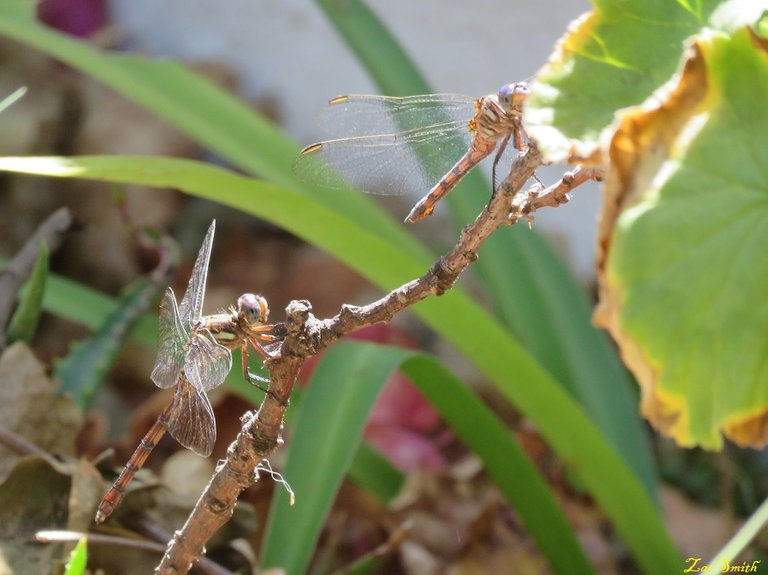 Ah! Here it is, a pair of Cape Skimmer males and my first to see this!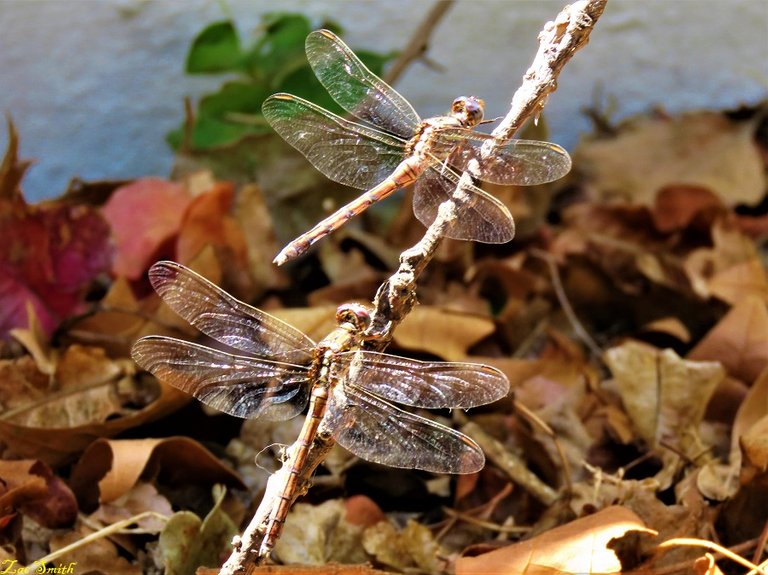 Beautiful...and they kept low to avoid the very strong winds that we have had today!
And now another something else!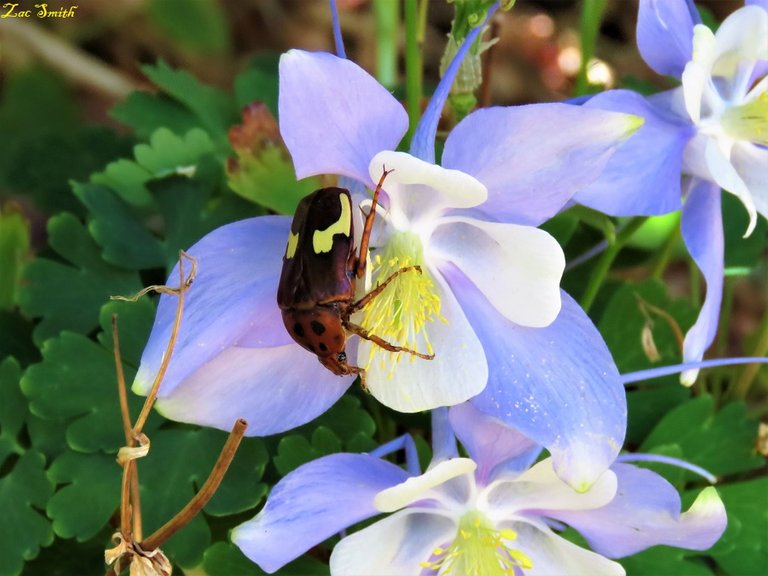 I have not planted this blue plant gift out yet, but found this "Fruit Chafer" stripping its pollens!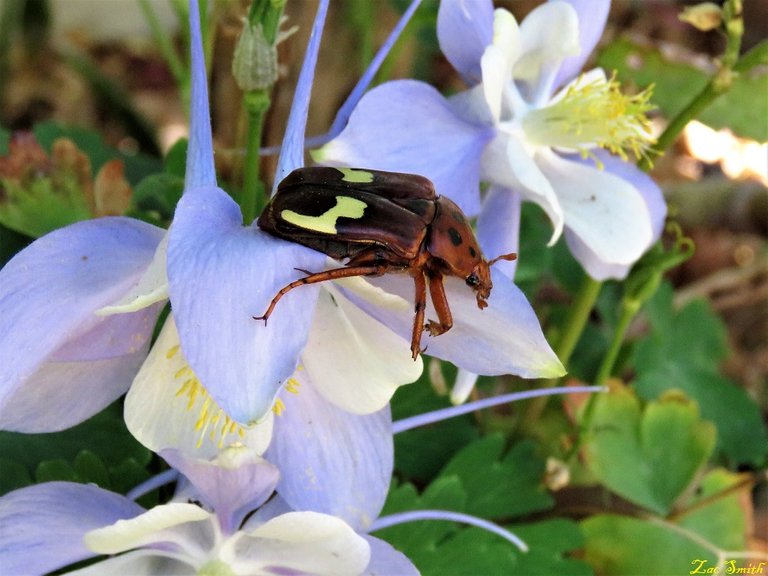 Of course he saw me and I got this shot just before he flew away!
Finally, here are the evening photos that I mentioned!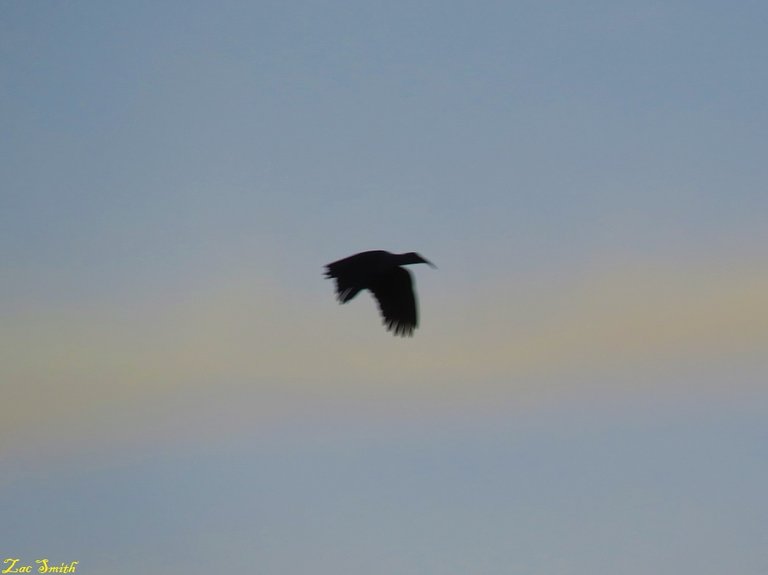 A Hadeda Ibis crossing a hazy late sky as we have had very hot days lately!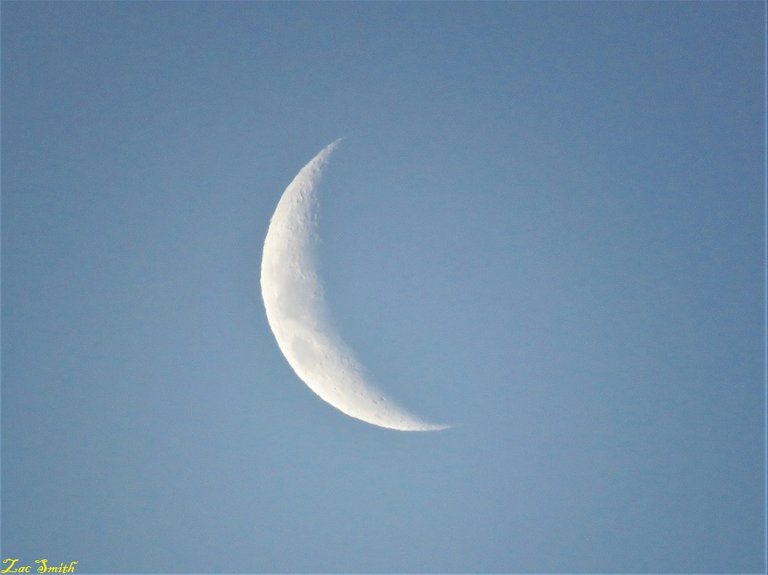 Even the late afternoon moon was covered by the heat haze.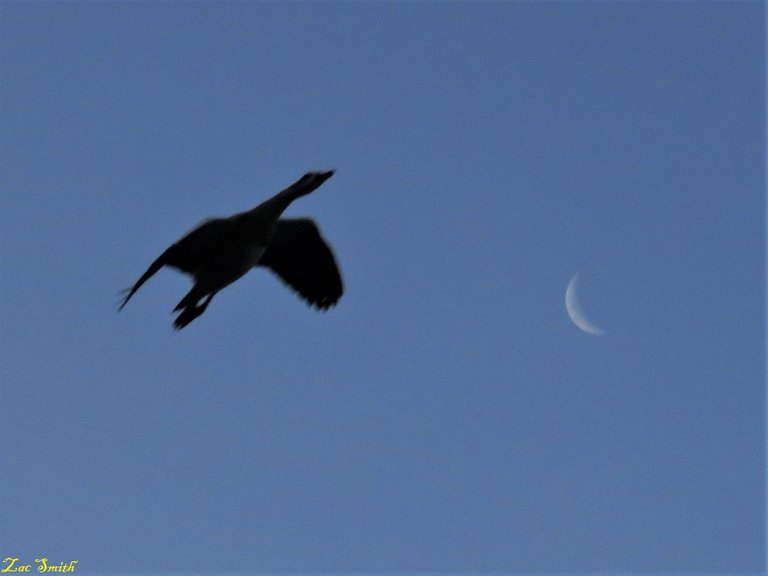 Now I didn't plan this shot and it was a lucky bonus!
I saw the late goose coming over, took a quick shot and saw on my PC that I also got the moon in the background!
I follow the same system every day with my camera. First I take my shots as I can during the day, then at home I transfer the camera's content into my PC. I then select the photos for a post, crop them, sign them and finally upload them like you see here. It normally takes me about an hour or two to do a post, as I type painfully slow, with only one finger Lol.
But I don't allow this to get me down, as just by having a look at the hundreds of posts and comments that I have done, will show you that we were all created to overcome any obstacles in life.
Now you may laugh because I only type with one finger, but I have a condition called "ambidextery" meaning that I have two right hands and two left hands. My left hand is my right hand and visa versa. So hahaha, I can type with one finger using either hand Lol. Something funny here is that I cannot wear anything with many pockets. Both hands puts anything where they like and I am forever searching for stuff in my pockets. A bit of a mess, especially when one is in a bit of a hurry and you need the car keys Lol.
Note: All photos except the first one (source cited) are my own, unedited and only cropped for uploading purposes.
Camera used; Canon Powershot SX60 HD on Auto and Macro settings!
We hope that you have enjoyed the pictures and thank you for visiting a post by @papilloncharity


Connecting the people of #STEEM across South Africa. #steemsa
JOIN US ON DISCORD (South Africans Only)
JOIN US ON TWITTER
JOIN US ON FACEBOOK

Team South Africa banner designed by @bearone
</<center<