Welcome back to my splinterland talk series, some days ago I dropped a post about Splinterlands: An Investment Game You Shouldn't Neglect where I give some insight about the this awesome game and how I eventually join the train a year ago and how awesome the game have been so far as a means of investment with the rewards I do receive and will keep receiving while having fun. Yes, today series will be an eyes opener and you can easily see what you are really missing if you are yet to join the splinterland game. Because while you sleep, lot of users are really earning and making ways in the splinterland community but before I dive into it fully, someone dropped a question in my comment box and I will love to address it.
it's a great game but he asked me if not it will be more favorable for those who have been playing for longer and have better cards, does this put new users at a disadvantage? I hope not
This is a question asked by @reinaldoverdu let me explain it in simple terms, splinterlands game is in a way that it will be of good benefit to every user, be it old or new. I do see new players making waves and defeating old members but one thing is very certain, your card collection and how you really know how to master the game with your strategy will surely speak for you. Level up your cards and you will surely see lot of differences in your wins.
Now let get to the real deal of the day. There are various ways to earn whether in the game which are the daily reward, rewards after winning each battle, tournament rewards and lastly the seasonal rewards and also you can earn a lot of upvote outside the game. According to my calculation, you can earn in 3 ways by joining the splinterland community and this ways are.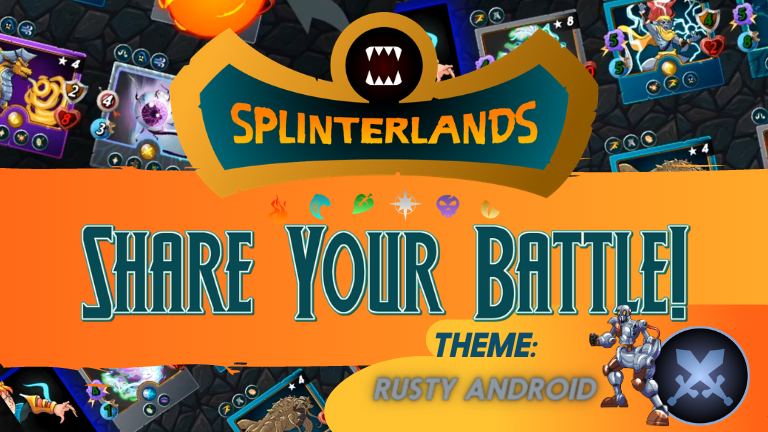 The Weekly Battle Challenge
This challenge is one of the kind of thing am always looking forward to but at times I rarely participate in at times but this challenge is really a good one and we have lot of users taking part in it. This is currently this week challenge, one thing about this weekly challenge is that there is no way you will want to participate without having a splinterlands account because you will be giving a specific monster or ability to battle with. This challenge always spans from Monday to Sunday which is 7 days and it will give you more insight about that specific monster card or the ability to use. This is one good way to earn with your investment, you can read the challenge requirement.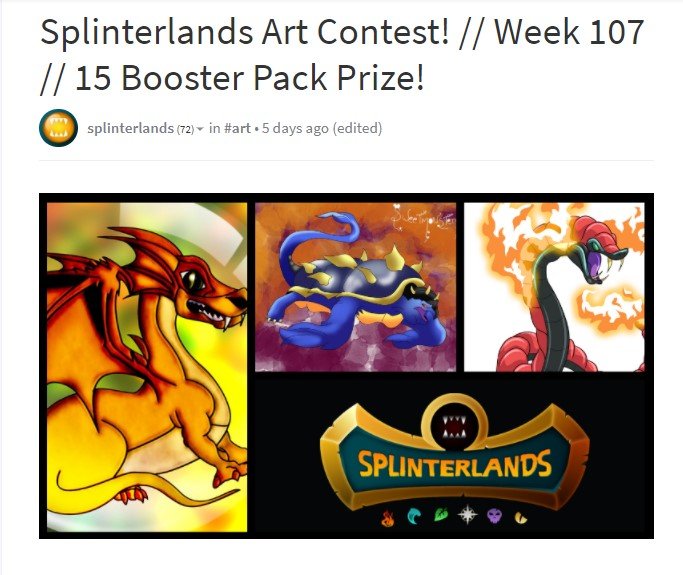 Splinterlands Art Contest
This is another one way to earn in the splinterland world as an artist but don't view it in a way that since you aren't an artist you cant participate lolz, you just need to be creative which can give you access to take part in the Art contest and receive some booster pack prize and some upvote as rewards. Under this section, you will come across lot of amazing art works which are always want you to be an artist. Am still waiting for the day I will get my own wacom tablet. Art world here I come. You can check out the link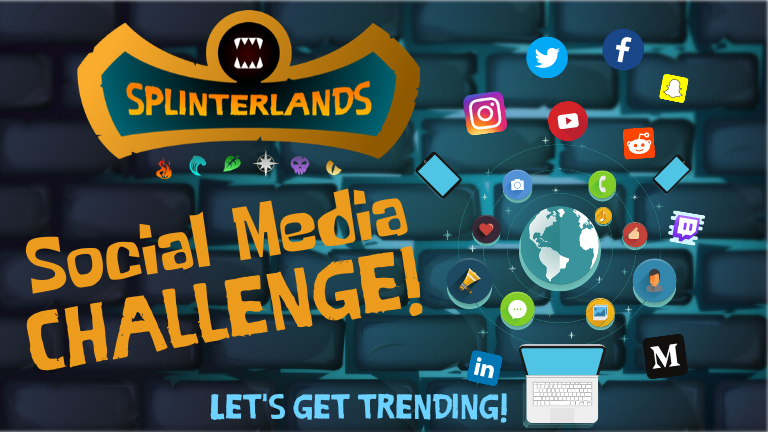 image
Splinterlands Social Media Challenge
This is the last part where you can always share your post and twitter post link relating to splinterland in the comment session and receive some certain upvote, this has limit of 2 post weekly which is still cool. You might be wondering what will I post to participate in this, yep as a splinterland user, while having fun playing the game, you can always share about your gaming experience, battle you won or got defeated, special strategies and so on you can think of.
This 3 ways of earning aside playing can really go on a long way as a user, and If you haven't participate in any of this before, now is the time to start taking part in it. let your investment speaks for you.
Join us on splinterlands using this link