Steemmonsters interface update
I haven't logged in to steemmonsters for a while
The interface has been revised
Completely different interface
Looks pretty good,
It seems relatively simple and clear.
My ranking version score became 0,
Become a novice.
Don't know if it's been too long?
Or is it a revised version?
The season is over with 1 day left,
People who have not logged in,
Hurry up and have a look.
The current dark crystal,
It is cheaper on STEEM,
It is better on TRON,
People who want to withdraw,
It is recommended to connect to TRON's wallet,
The price will be better.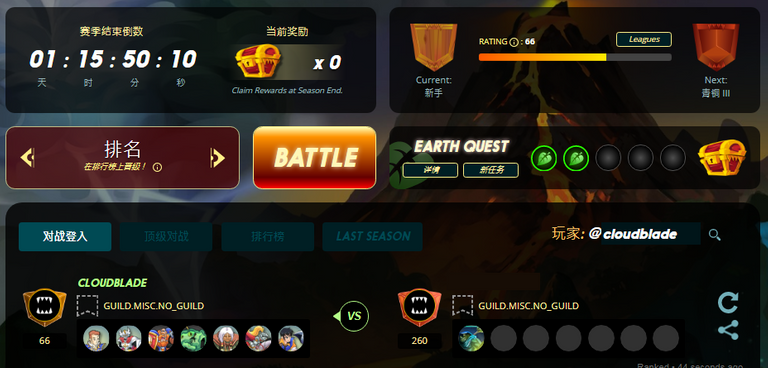 steemmonsters 的介面更新
有一段时间没有登入了steemmonsters
介面居然改版了
完全不一样的介面
看起来还不错,
看起来比较简单明了.
我的排行版分数变成了0,
成为了新手.
不知道是太久没玩了?
还是改版的关系?
季赛还剩1天就结束了,
没登入的人,
赶快登陆看看.
目前的暗黑水晶,
在STEEM上面比较便宜,
在TRON上面比较好,
想退出的人,
建议连结TRON的钱包,
价钱会比较好一些.
Posted via neoxian.city | The City of Neoxian