Heya splinterlander's
This week splinterlands weekly challenge is Mushroom Seer. Mushroom Seer is a rare monster of earth splinter and I rarely use this monster :P XD. Yesterday when I got earth quest. I thought I will be able to win one battle using Mushroom seer. But naw I couldn't find such a rule.
Mushroom Seer
It belongs to earth splinter. Mushroom seer is one of the early reward cards and by now it is out of print. I maxed mine when it got out of print. I don't use it more often still I like my all reward edition cards at a maxed level.
Stats
Mushroom Seer is very useless at level 1 :P ok sorry, nothing is useless in this world I know :P But in the world of splinterlands, I consider level 1 monsters pretty useless. It has just 3 HP at level one and only 1 speed. But it gives you 2 magic attack along with silence ability. At level 5 It gets poison ability, 4 HP and magic attack remain constant :P. Ok At a maxed level it gets some decent Hp along with 3 magic attacks.
Mushroom Seer Use cases.
It can be used in Reverse speed.
If you are thinking your opponent might come up with a magic attack so in order to reduce the magic attack of your opponent you can use Mushroom Seer. But don't be surprised if your opponent anticipates you using more magic reflect monsters.
Its poison ability is pretty strong so it can be a match-winning monster as well.
MY Battle 🏆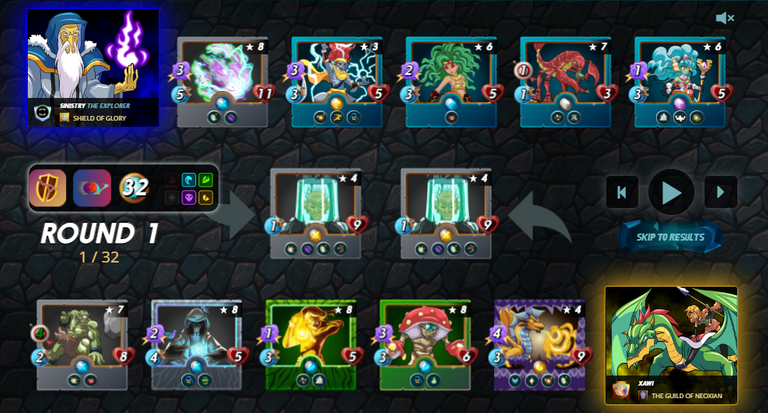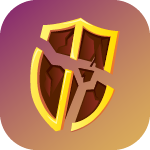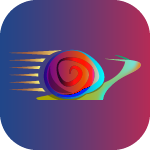 Ruleset
I was given the Unprotected and reverse speed Rule.
Active splinters.
I had water, dragon, death and earth splinters active. Usually, in such a scenario I go with dragon splinter Which is the reason I decided to go with Selenia sky.
My Line-up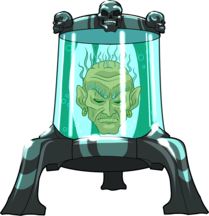 Lord Arianthus
In such Rules If you are anticipating a magic attack then Lord Arianthus is a perfect choice. Its magic reflects ability is very useful against magic attack. Also, it has a shield ability that helps to reduce Ranged attack. And thorns ability helps against a Melee attack.



---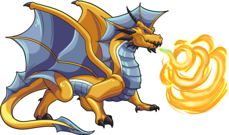 Gold Dragon
Gold Dragon is made for reverse speed rule it seems :P XD. It has a perfect combination of blast, magic reflect and self heal. At a maxed level, it has just 3 speed so Gold Dragon is very useful in reverse speed.


---

---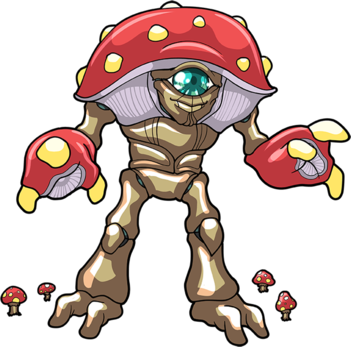 Mushroom Seer
Mushroom Seer the theme of this week. I used this monster in the third position. As I mentioned up there I was anticipating a magic attack in a reverse speed and see I was right there. Using Mushroom Seer was a perfect choice. It can be a perfect example of using this poisonous monster.


---

---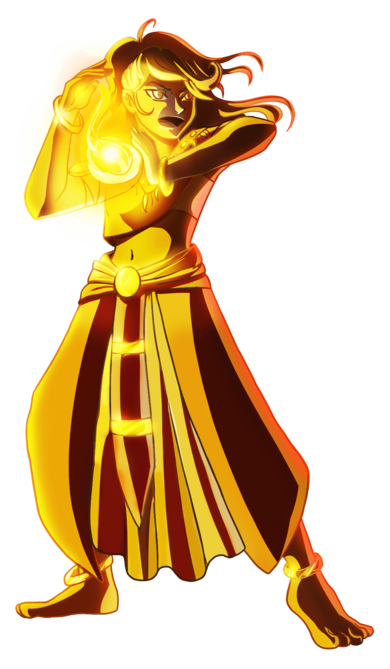 Khmer Princess
Khmer Princess the Golden beauty queen of earth deck. I like her too much that you will see her in all battles I play with earth splinter. Now you can imagine how badass she is. She heals the monster in the first position and its triage ability heals the back monster. So when Mushroom seer was getting magic reflection from Lord Arianthus she helped Mushroom Seer to restore its HP.

---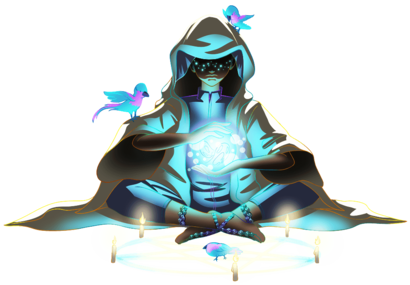 Elven Mystic
My next attacker is Elven Mystic. Another monster with silence ability. I just killed the magic attack of my opponent.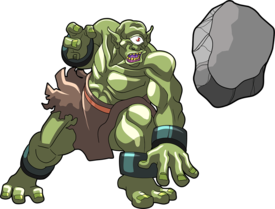 Cyclops
Cyclops is a neutral beta edition. Best monster for reverse speed. It gives a stun and also has shield ability. It can be best in the second position in order to counter snipe attack and also in the last position for a sneak attack.


---
Result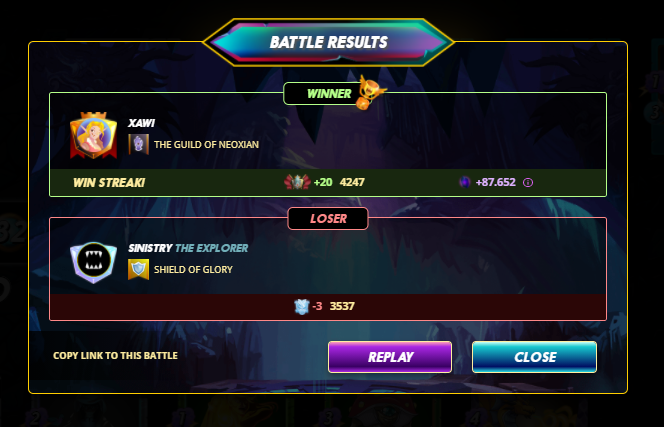 ---

If you want to play splinterlands then SignUp Here
---
Posted via neoxian.city | The City of Neoxian