How to use GELATINOUS CUBE to win
GELATINOUS CUBE's capabilities
Summon points 6
Speed 1
HP 8
No attack power
Skills: Every death on the battlefield can increase 1 drop of blood
GELATINOUS CUBE does not have any ability to attack,
So to have a long-range attack card, its power must be at least> 2.
must there be add blood card.
Use some cards with low summoning power, the more the better.
For example, my war,
Hit the back,
Death is 0,
GELATINOUS CUBE's blood volume also increased to 15 points.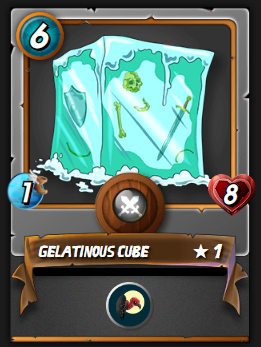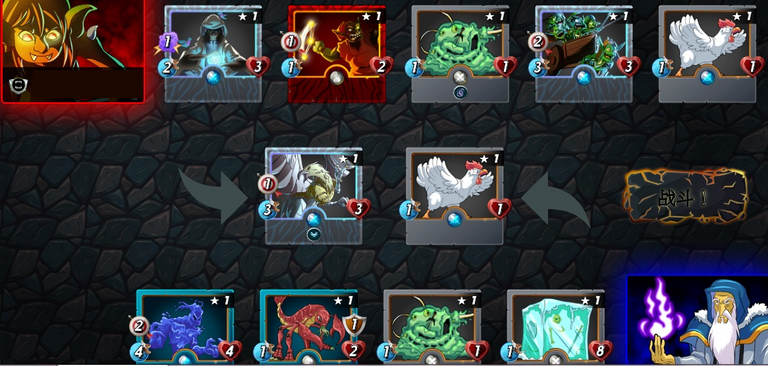 如何使用GELATINOUS CUBE去赢得胜利
GELATINOUS CUBE的能力
召唤点数6
速度1
血量8
无攻击力
技能:战场上每死亡1人可增加1滴血
GELATINOUS CUBE没有任何的功击能力,
所以要有远程攻击的卡片,其功击力至少要> 2。
要有补血的。
使用一些召唤力低的卡片,越多越好。
例如我的这场战争,
打到后面,
死亡为0,
GELATINOUS CUBE的血量还增加到15点。
Posted via neoxian.city | The City of Neoxian