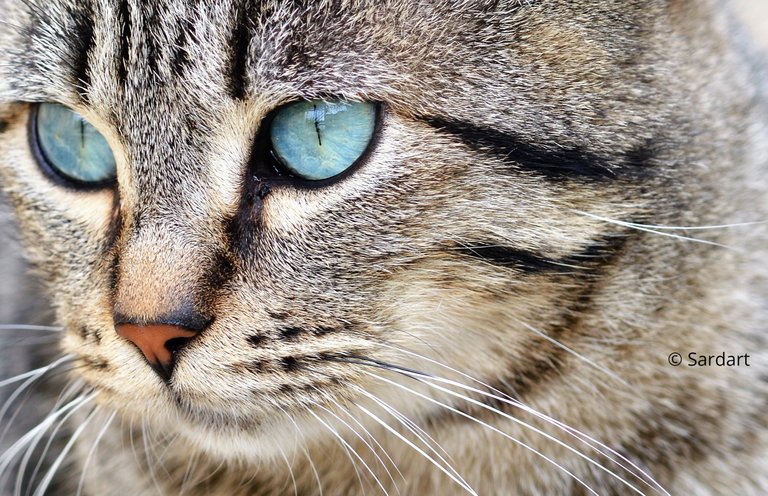 There are photographs in our photographic archive to which we are particularly attached. Perhaps because they remind us of a person, or a place we have visited, or simply an emotion of a moment ... a landscape, a dessert ....
In this case, however, I am tied to this photograph because I managed to almost perfectly capture the details of the eyes of this cat.
The blue color of these eyes is nothing short of amazing and, I must say, it surprises me every time I look at it.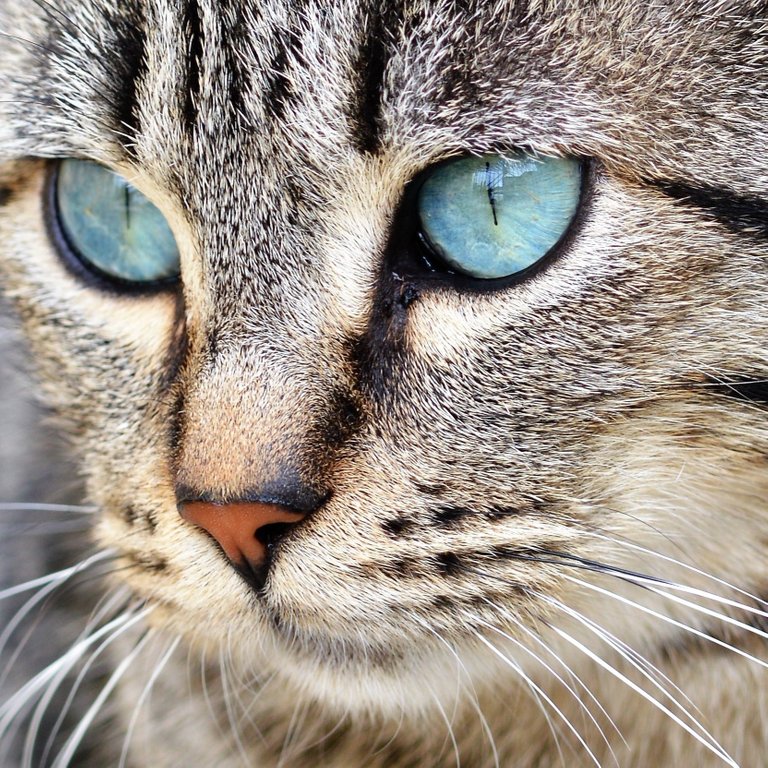 So I decided to repropose this photo that I had already published years ago with new and updated considerations. It is a cat I met in a small historical center of the region. He walked quietly and proved to be available for some shots. I never found it again .. Yet this cat, every time I see his photograph, always surprises me, as if it were the first time. There is a nice phrase that perhaps helps us understand. Here she is.
"There are two means of refuge from the misery of life -. Music and Cats"(Albert Schweitzer) -
Thanks for your time.