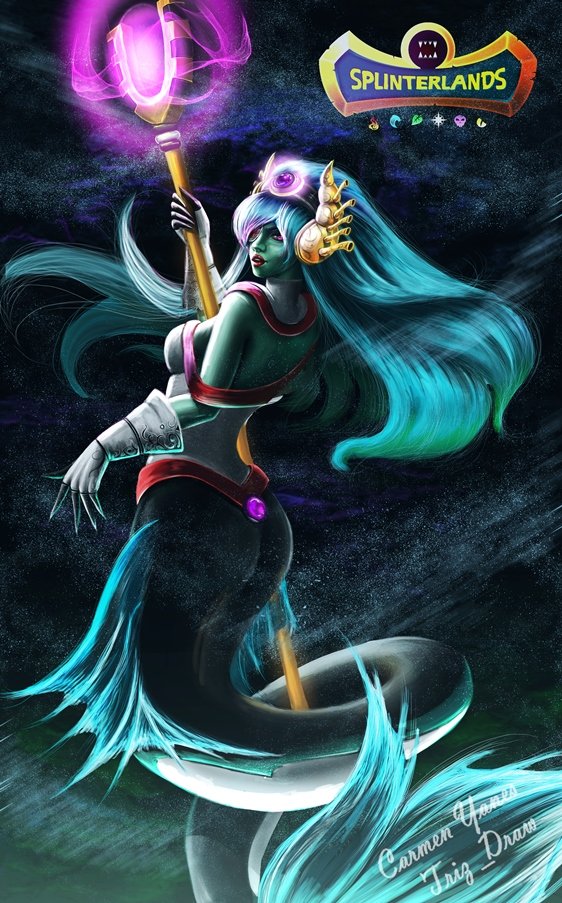 Good day and happy start to the week for everyone!!!
Today I share with you my most recent #DigitalArt, and it is for my participation in this week's #Splinterlands contest although if I am honest this work really was for last week but as almost always... I could not finish my time on time work so I left it for my participation this week.
This time the card that I chose to make my design is: -=Mermaid Healer=- I had been planning to do something about it for a long time but for no reason I was putting it off for later, finally I was armed with courage lol and damn I decided to do it this time.
I hope this week is amazing for everyone and I thank you for coming to see and support my work, I thank you!!! As usual below I leave you some of the images of the step by step that I took from this design.

As a first step, an idea, a sketch, yes, this time I did a sketch. XD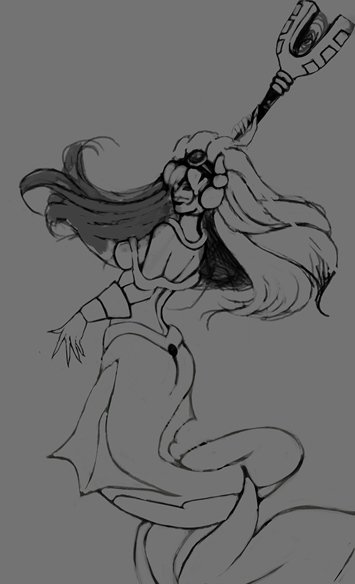 Then in this part add the base colors with the help of the game card.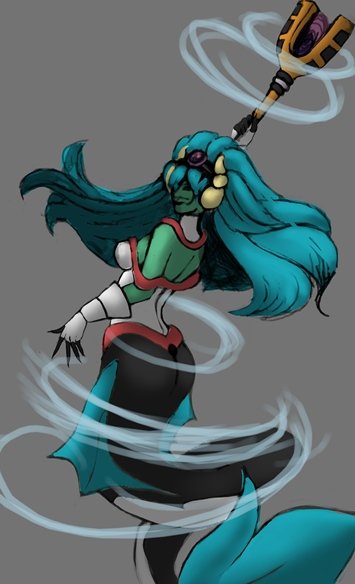 Here I put a blue background, it is a mermaid must be in the water... and I began to detail and give light and shade to my design and I also had my face almost finished in this same step.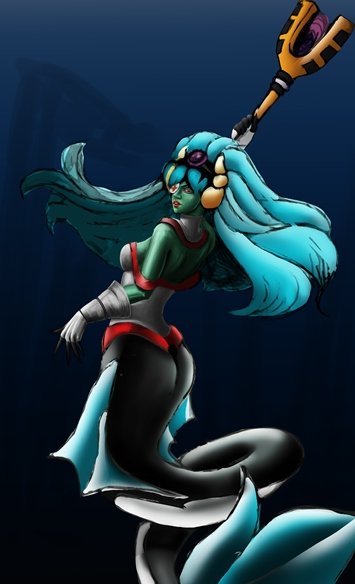 I started to make the fins, hair, face and other details in this step and in the end I decided to change the position of the arm because as I was before I was not liking it.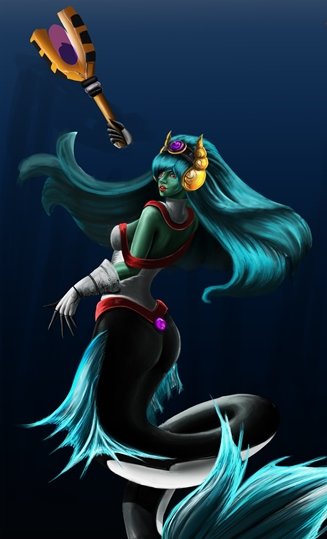 FINAL RESULT
In the final step I just finished detailing my design, put the light and backlight on it in addition to the power of the scepter, added some details to make it look like water and give it some movement and add the #Splinterlands logo... if anyone sees my illustration outside the community would be advertising for the game. ;)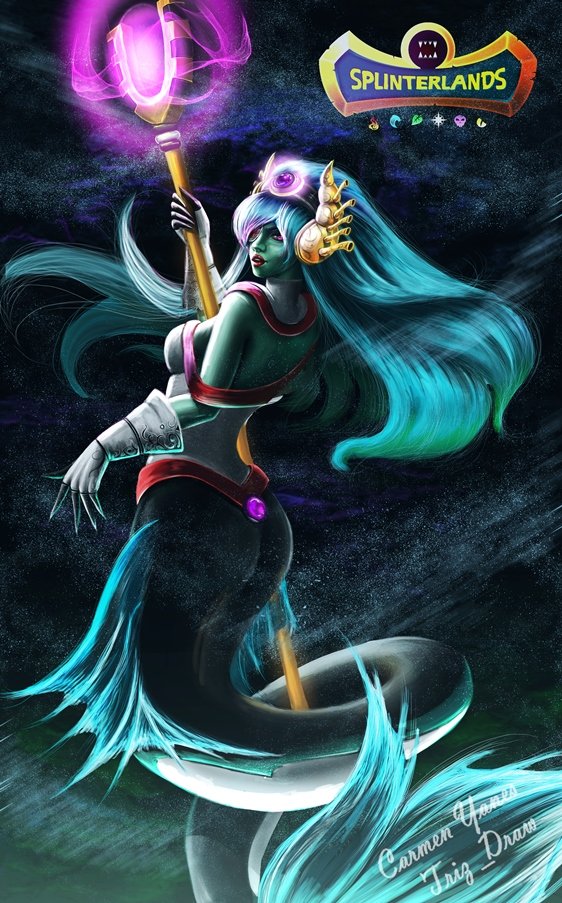 MATERIALS USED:
Laptop
Photoshop
Wacom Bamboo Tablet

Grateful to all of you for seeing and supporting my new work, I would be very happy if you leave me in the comments your opinions and criticisms regarding this style or my work. His criticisms help me to grow and encourage me to work harder to improve my art.

See you soon dear community, thank you for viewing and supporting my publications. 😜

Copyright @yanes94 - All rights reserved.