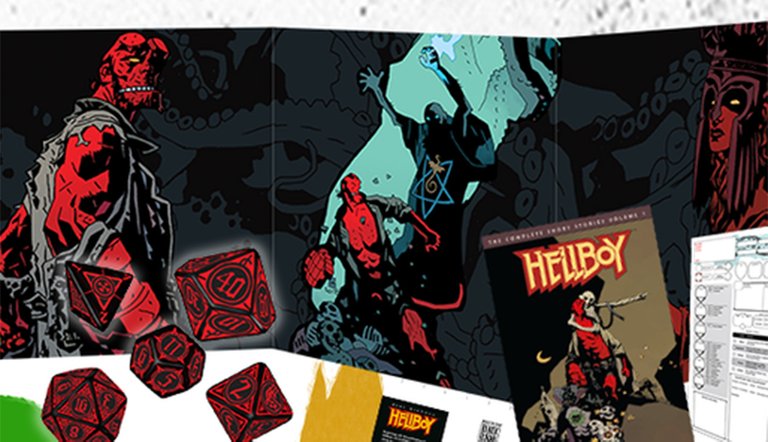 I'm not entirely sure what's wrong with me.
I'm not young anymore. Yet I still yearn for geek-ish things. My father never acted this way. He never would have salivated at the idea of buying a Hellboy RPG game that would never get played.
But there I was, my nose an inch from the laptop screen, nearly hyperventilating in ecstatic joy. The Kickstarter project was well over the funding objective, and the Hellboy artwork that graced the screen beckoned to me like a bewitching siren. My youngest kid stopped playing Minecraft long enough to make sure I was okay. I think he's grown accustomed to my sporadic outbursts of manic nonsense.
"Hey! Hey, weirdo! Kid!"
"Yeah, Dad?"
"SHHH! Not so loud!!! Don't tell your Mom, but I'm gonna spend all our money."
"I don't think you should do that."
"What do you know? You're only 12. My brain is way bigger than yours. It's science. Plus if you argue with me, I'll make you sleep outside in that tree. I'll make you be the lookout."
"What do you mean lookout?"
"For the zombies, dummy! Geez! Now go back to making your square piles of dirt. I have to stop the Old Gods from eating the planet!"
I could hear angels singing. That's what it was like to gaze upon the Kickstarter page for the new officially licensed Hellboy RPG. I absolutely loved Hellboy. I was there, man. Way back when Mike Mignola published the first issue of his masterpiece legacy. I was there, basking in the eerie glow of impending doom.
Unfortunately, I hadn't played a tabletop RPG in forever. I didn't really have anyone to play with. But I wouldn't let that sway me from the overwhelming need to own whatever was being peddled by these Mantic game publishing guys.
Once I saw the optional add-on items, it was all over. Are you kidding me??! BPRD (Bureau for Paranormal Research and Defense) branded coolness??! Do I really need a left eyeball? How much could I get on the black market? Would it be enough to get the Field Director pledge?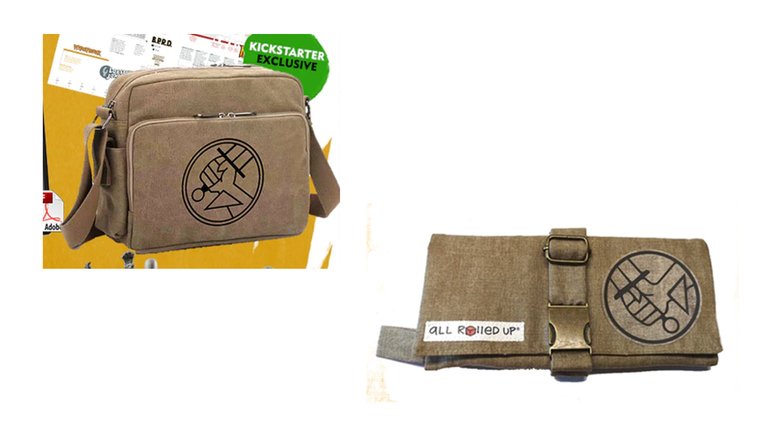 After further research, I discovered that the same people had made a Hellboy boardgame! There were tons of figurines, and expansions, and support stuff to expand/improve the game. And elements of the boardgame could be used in the RPG!
AHHHHHHHHHHHHHHHH!!!!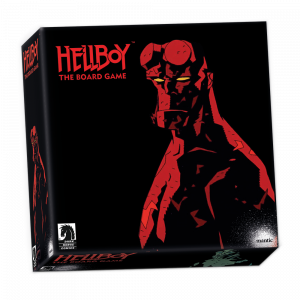 While I was on the Mantic site, I saw that there was a free quick start guide for the Hellboy RPG. Just a light version to keep us satisfied until the beefier book is released next year. I downloaded all the assets (there were three quality PDF files). Looks neat.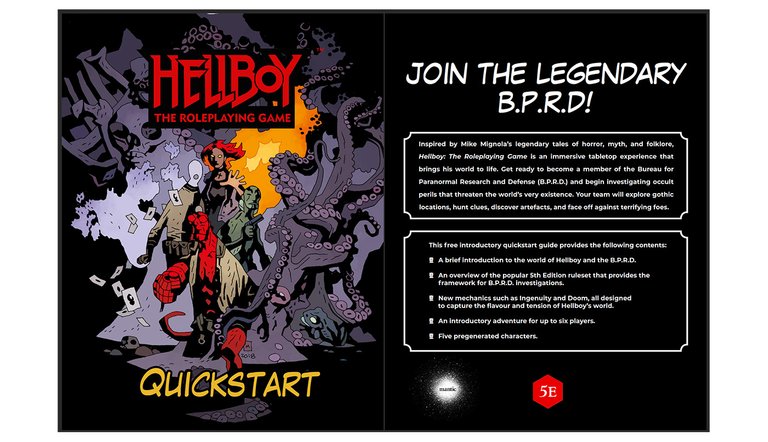 I wonder if there are communities of people who play this stuff online via video conference. I'll have to look into that.
In the meantime, I think I'll go try to level up my Cthulhu in Splinterlands.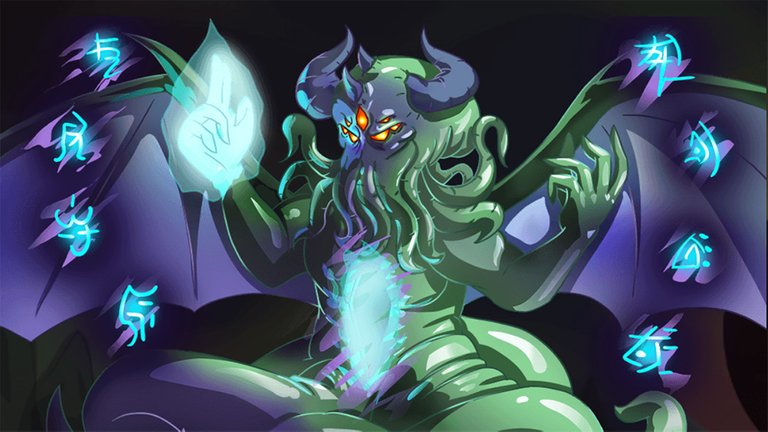 Disclaimer: All image rights to Hellboy belong to Dark Horse comics and Mike Mignola. Game promo images belong to Mantic games.