Turtleback Grandpa - Splinterlands Art.
Hello
I hope you're having a great day!
Welcome back to my blog where I'm going to share another one of my splinterlands art.
This time, I'm going to show my digital art of a drawing of my wife which is The Old Man With Burden.
She took a little idea from this photo.
This is a character that my wife made in her drawing.
She named the character "The Old Man With Burden" where she described it also.
But I'm not going with that name.
As I digitalized it myself, so I gave it a new name which is "Turtleback Grandpa".
This art is for Splinterlands Art Contest! // Week 99.
Let's see the completed art.
Turtleback Grandpa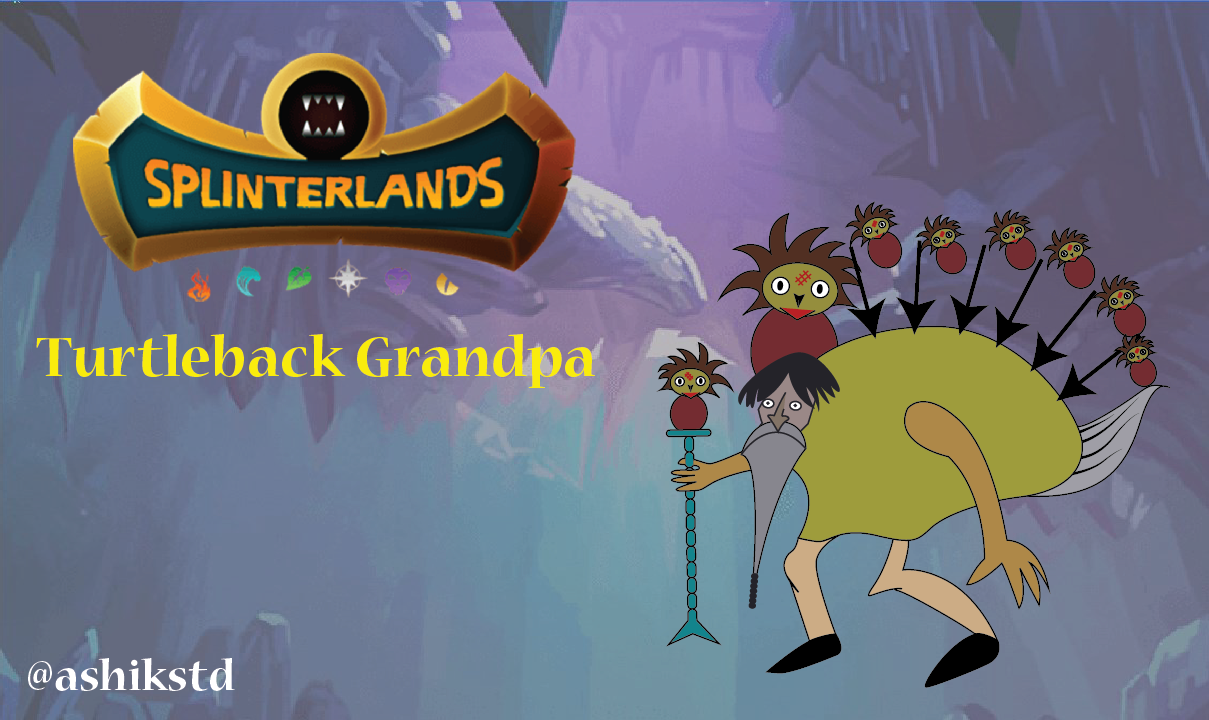 Steps.
---
First, I made the whole outline excluding some parts that I didn't want from the drawing of my wife.
Then I started coloring every single part and I kind of matched those colors with the colors that my wife used in her drawing.
And then I added a background and a splinterlands logo to finalize the art.
---
Step 01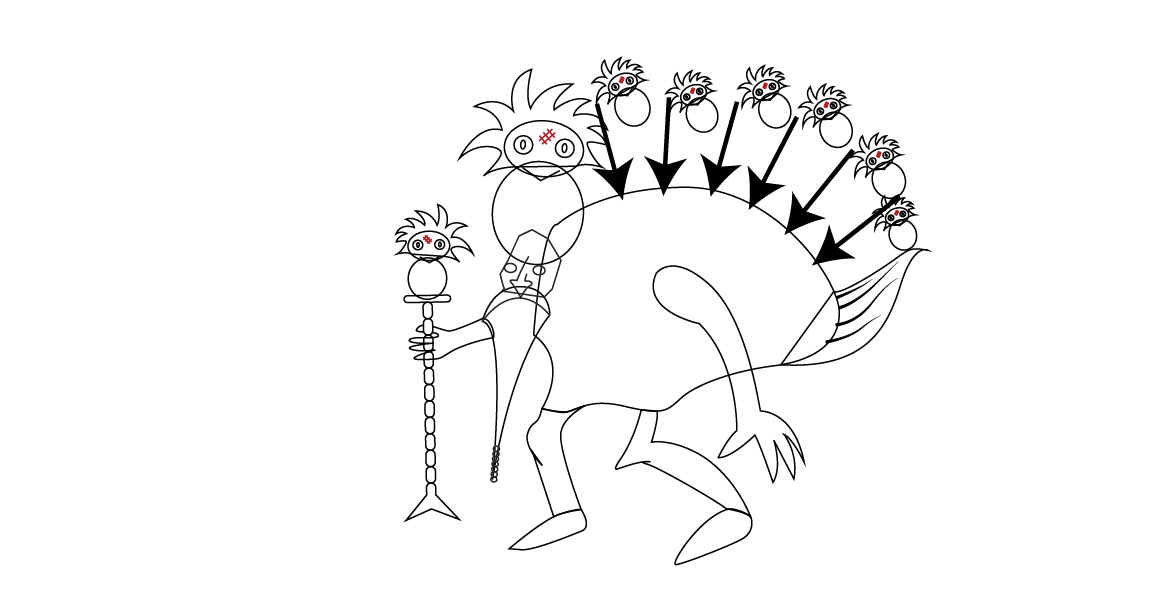 ---
Step 02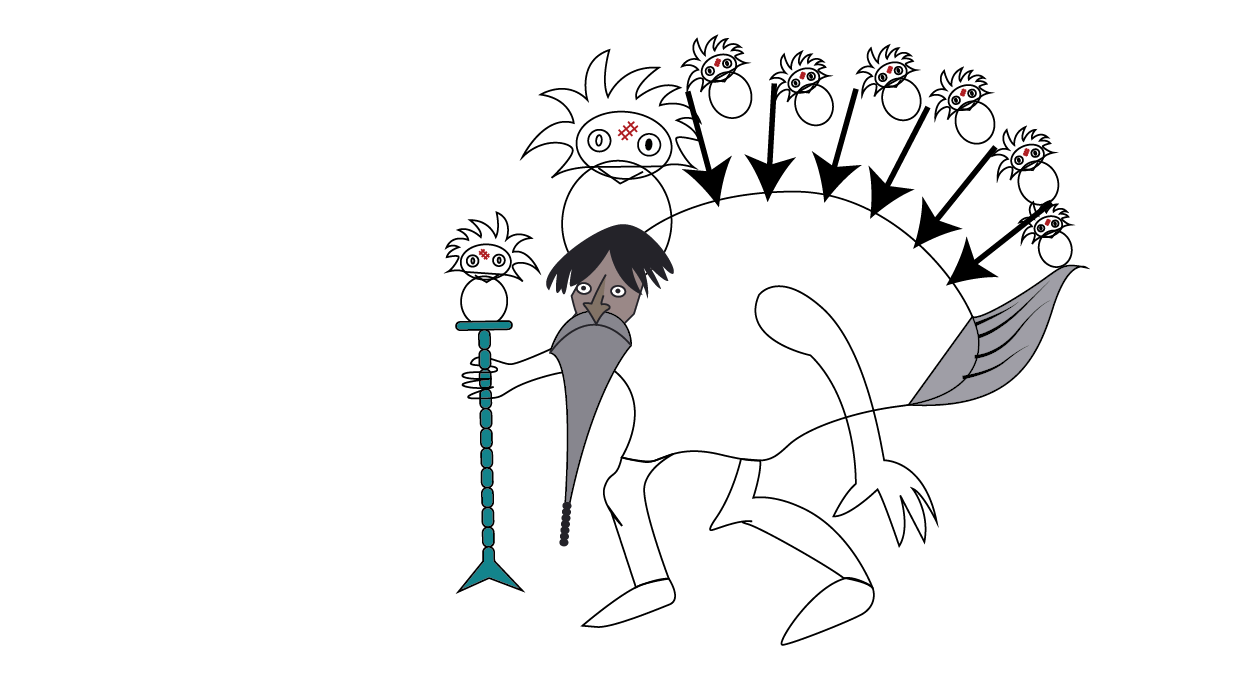 ---
Step 03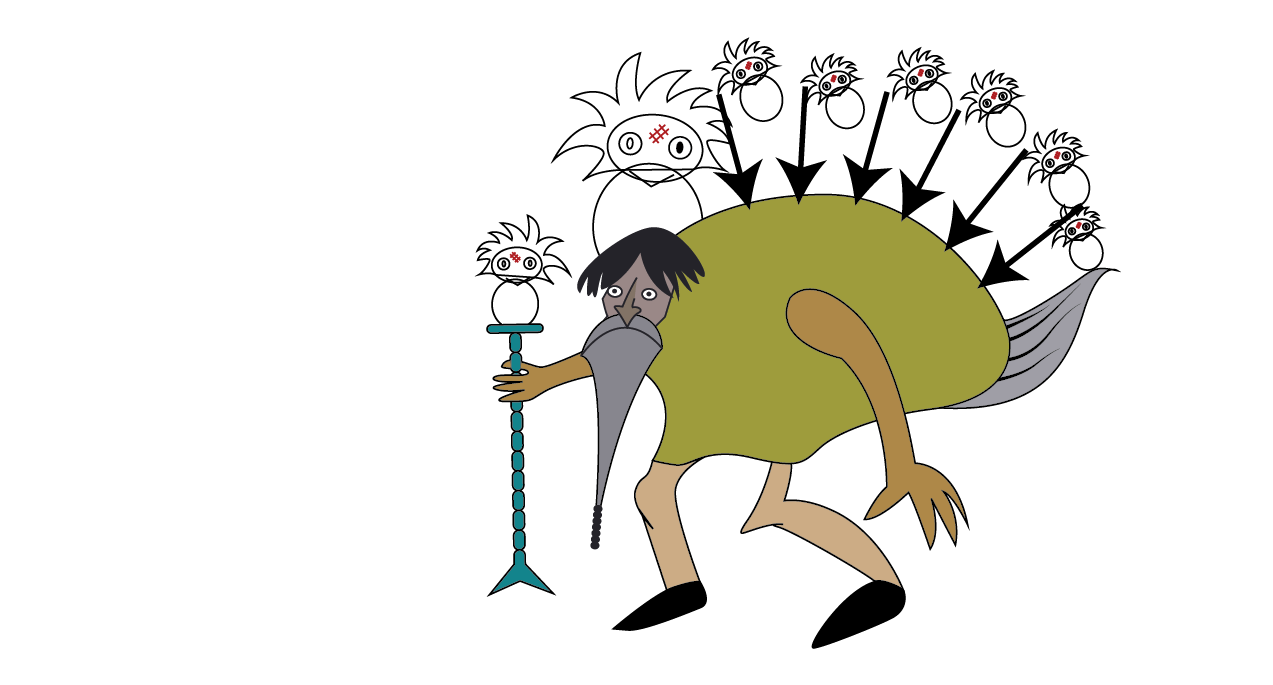 ---
Step 04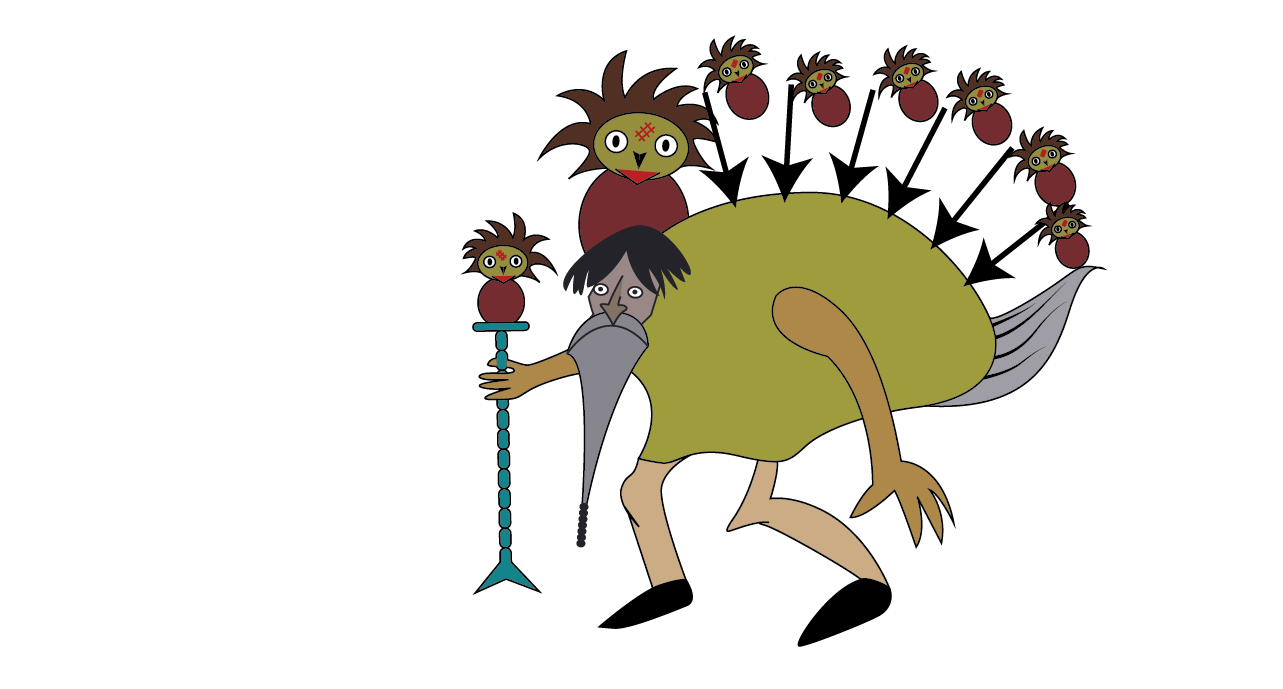 ---
Step 05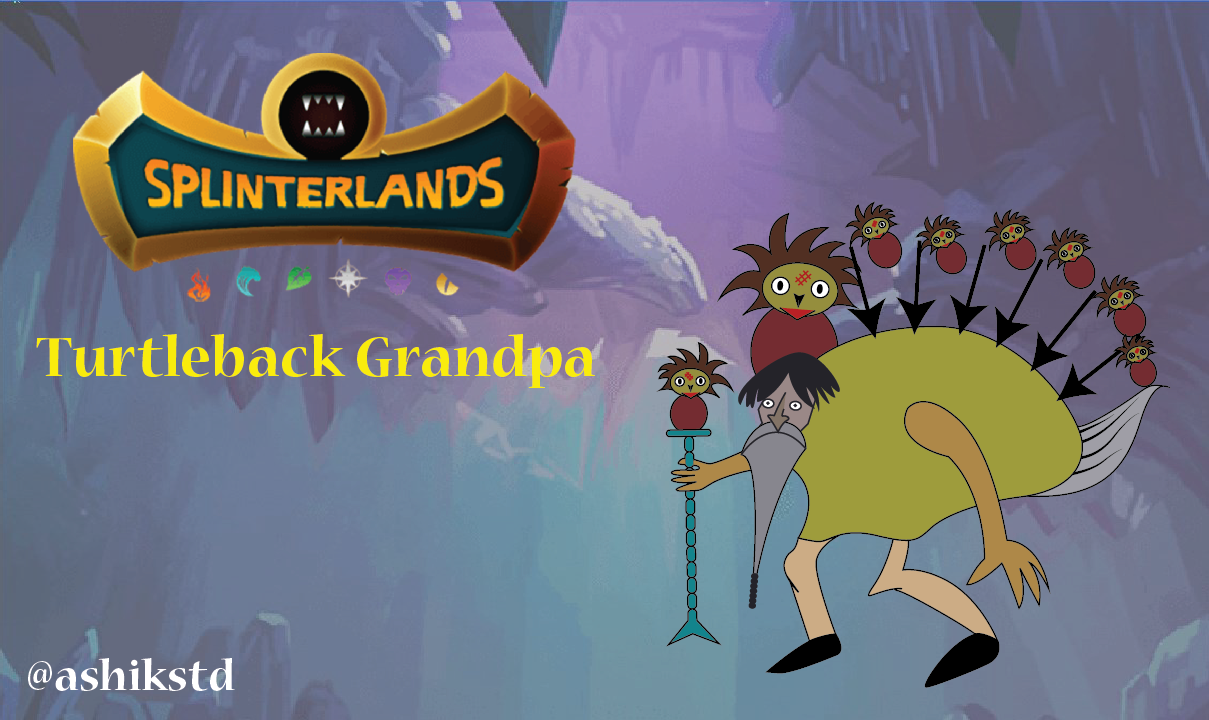 I hope you liked the art.
---
Some photo of this post are property of splinterlands
** The End **

If you're interested in playing splinterlands game then you should start it.
Here is the link to official websites which is also my affiliate link.

That's all for now. I'll come with an interesting post again.
Hit the upvote button if you like this post and leave a comment if you wanna say anything about this post.
Please support me to keep having more of my works and you can follow me, so that you can see my future posts and you're always welcome to my blog.
And please subscribe to my youtube channel by wasting a little time of yours.

"About Me"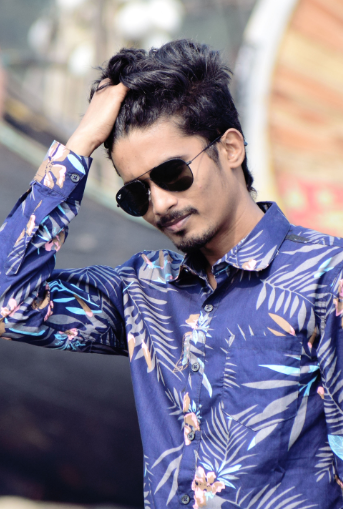 Generally...
I'm a writer (I write poems+short stories), Traveler (I travel whenever I get free times and resources as it's a part of my life actually), Photographer (I love it too much) and Designer (Currently I'm the lead designer of a private company).
I am available at discord...
My Discord ID: ashikstd#5058
Find me on..






"Be Good, Think Good and Do Good"
"Stay Home, Stay Safe & Let's Beat Corona".
---
---