There are monsters lurking in the sea and if you find yourself on a ship, stay vigilant and prepare for the worst. Many ships have gone to sea and never returned, nobody knows what happened to them and no one ever hears their tail because they never make it back home.
I once saw it with my own two eyes while flying on the back of my Diamond Dr. It was a monster I tell you. It was bigger than any ship I have ever seen, with teeth as big as a house, and thorns that look like huge pointy boulders. I saw the monster wrap itself around a merchant ship that could carry over 100 men, and in the blink of an eye, there was nothing left but a few pieces of debris floating on the surface of the sea.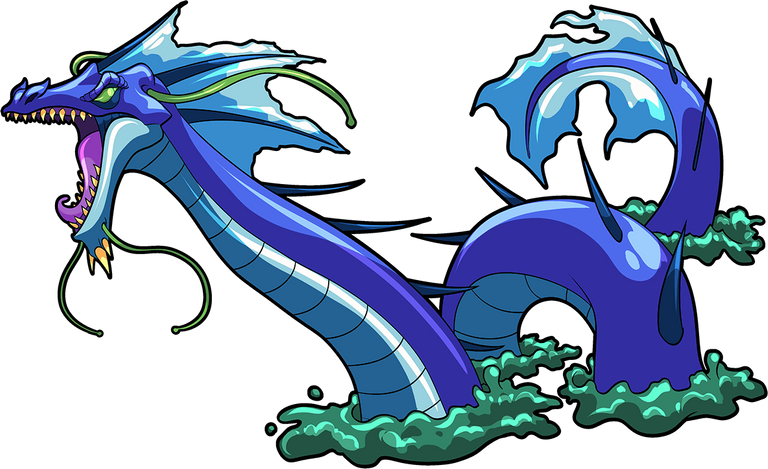 Edition: REWARD
Rarity: COMMON
Element: WATER
ATTACK: MELEE
ABILITIES: Heal at level 1; Thorns at level 6
The Battle
https://3speak.co/watch?v=belemo/sovfpieg
Link to battle
Picking this team was pretty straight forward. I filled in my strongest cards and got into the battle as confidently as i always do.
The Summoner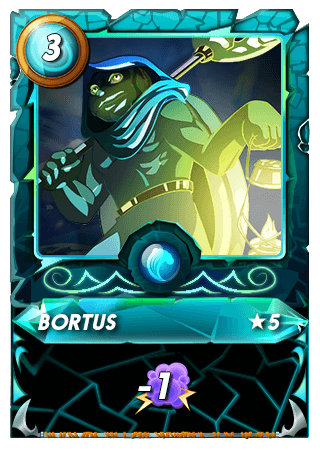 This turtle looking summoner is my most advanced water summoner and I've used in battle a lot of times. It is magic dampener and is pretty bad ass when you look at it.
Thorny Tank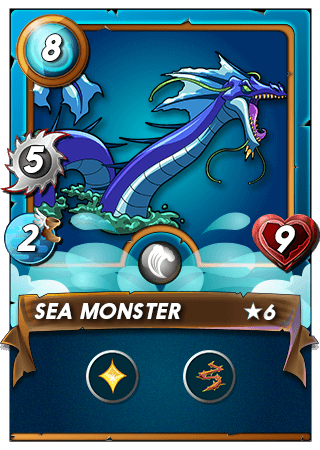 Again, picking Sea Monster as my tank was a pretty straight forward decision particularly because of the armour up rule that was instituted. I often feel like the Sea Monster is a little bit of a soft touch because of its lack of armour.
At level 6, it compensates for that lack of armour by developing thoirns, making it a very difficult opponent to play against. For a common reward card, this monster is pretty bad ass.
Scavenger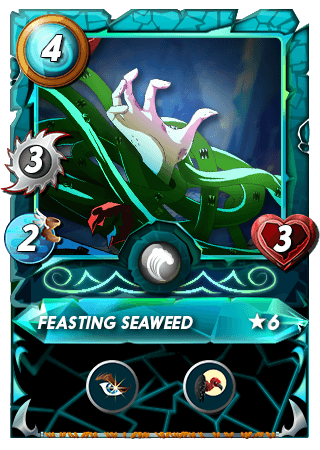 I like having a scavenger on hand to keep everybody in check. My Favourite scavenger is Screeching Vulture and this one is a close second, especially in reverse speed battles. It did its job well and there's not much I could have asked of it.
Magic Blaster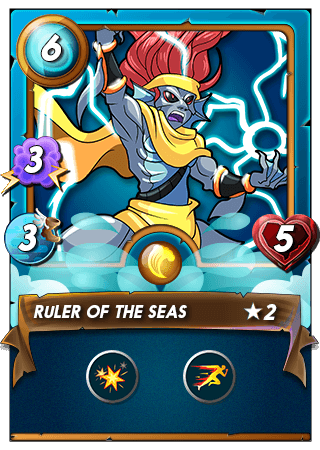 This angry legendary monster is a mainstay in my team and for obvious reasons. Other than the fact that it does considerable damage with its +3 magic hit, it also boosts speed and offers the overall badassery you want in your team.
Dangerous Fairy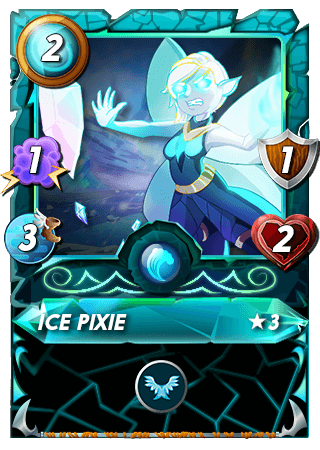 I think this fairy is cute but don't be fooled. The Ice Pixie has flight ability and tends to dodge attacks while dealing magic hits on the opponent. Any magic reflector would take it out easily but none of that was available, and so, we move.
The Alchemist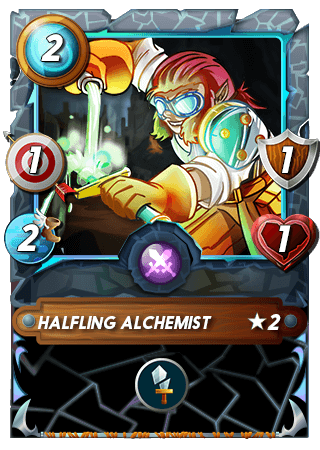 This little guy mus make people pretty angry when they see him in an opponent's team. I placed it at the back because it uses ranged ability and since it can't attack from the front, I was hoping that situation would never arise.
Lucky for me, the situation actually never raised, since it was a brutal and flawless victory. It did its job in rendering its tiny attack and halfing the attack of my opponent. I couldn't have asked for more.
Ranged Blaster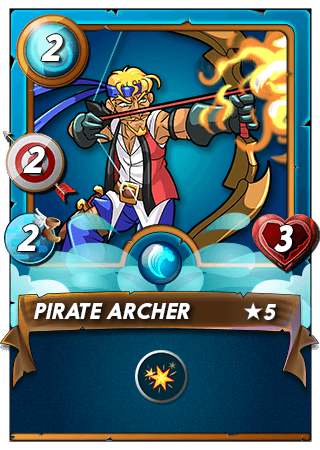 Last but not the least, we also have another blaster but this one uses arrows. The ranged archer is actually a nice card, with all things considered. It only costs 2 mana and has blast ability. I slotted in at the tail end of the team to ensure that it lasts longest in the team(assuming no sneak or opportunity monster of course).
It worked out
It was a good battle that was fairly straight forward. For once in my life, none of my cards died in this battle and you get the sense that perhaps I was just too powerful for this opponent.
Get In The Game
If you enjoyed this battle and would like to join the game, you can join with my affiliate link below and we'd both stand the chance of getting a gold foiled legendary monster that could be worth like $100
https://splinterlands.com?ref=belemo
<img src="

"