Every now and then, you pick a team that you never expected to win a battle. Sometimes, it doesn't work out and you feel terrible, but this isn't one of those times and everything worked out perfectly for this battle.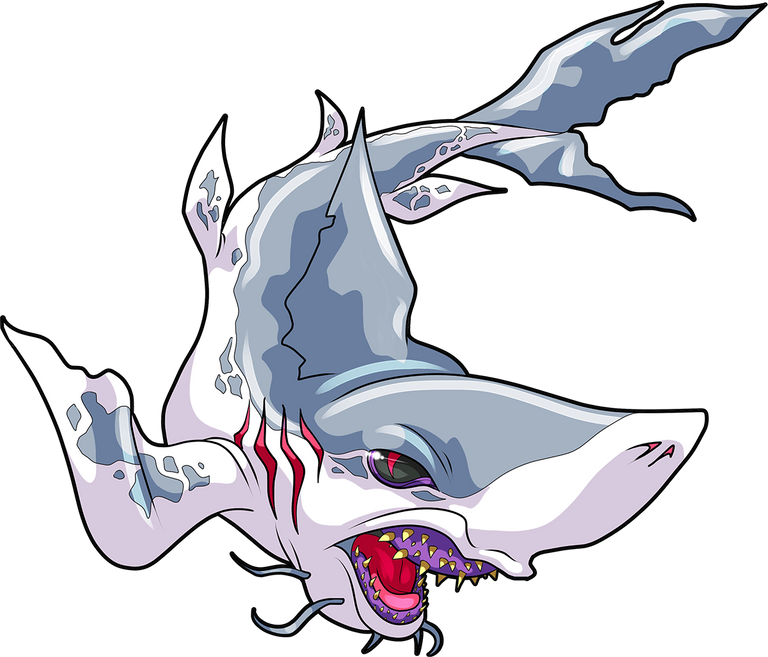 Edition: ALPHA/BETA
Rarity: COMMON
Element: WATER
ATTACK: MELEE
ABILITIES: Sneak at level 1
Sabre Shark is one of my most favourite monsters in the water Splinter and despite being a common monster, it tends to be very effective, particularly when you're trying to keep things simple.
The Battle
https://3speak.co/watch?v=belemo/yhppjjws
Link to battle
The Summoner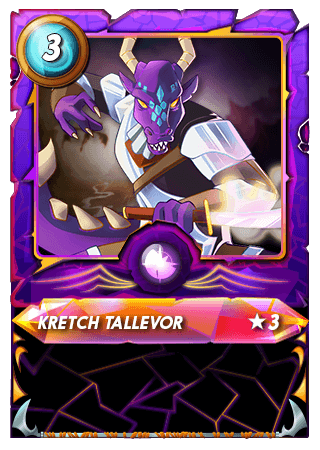 My choice of summoner was a tad bit unexpected but it was mostly because of my daily quest. I wanted a Dragon summoner in charge of the battle and even though Kretch isn't advanced or offers any buff, I picked it because of the low mana rule set.
The Tank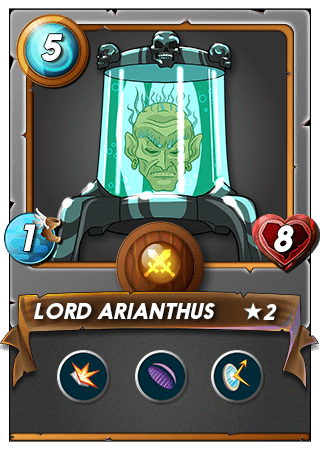 My number one rule is when in doubt, just pick Lord Arianthus and then let things happen. Arianthus offers magic reflect, shield and void ability that ensures he's impervious to all types of attack.
Absorber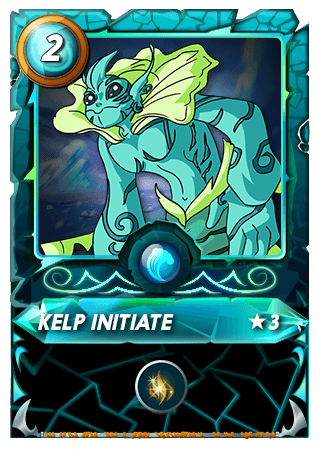 Putting this monster in the second spot was to cancel any negative effect that affects on Lord Arianthus. I also like that it is low mana costing monster with considerable health to accommodate blasts if need be.
Sneaky Fishy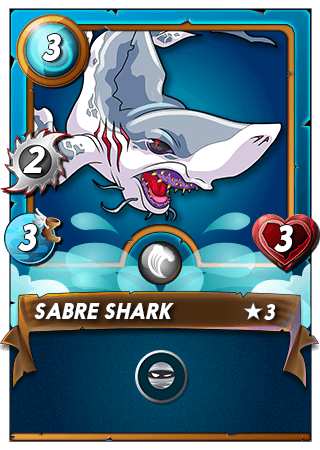 The star of the occasion we have the Sneaky Fishy who hits from behind like the badass that it is. The shark did its job and kept it simple, which is all I could ask for in the situation.
Magic Blaster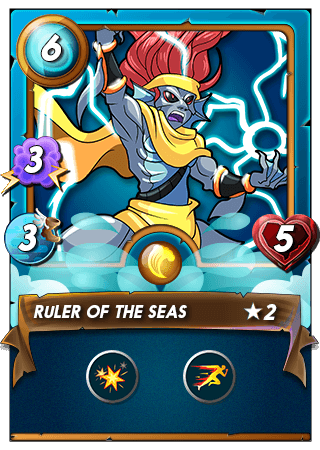 Ruler of the Sea is probably the most dangerous Water monster out there. Coupled with the blast ability, this monster also boosts speed.
Ranged Blaster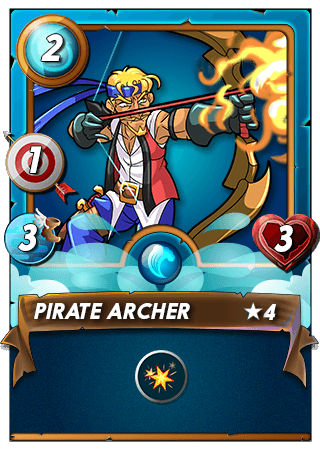 The other blaster on the list is the Pirate Archer and it is also another low mana badass that I always try to squeeze into my team whenever the chance comes.
I put it at the penultimate position because I wanted it to do ample damage, in the event of a sneaky enemy. Turns out my pragmatism wasn't needed since there was no sneak monster in my opposition's team.
Angry Birdie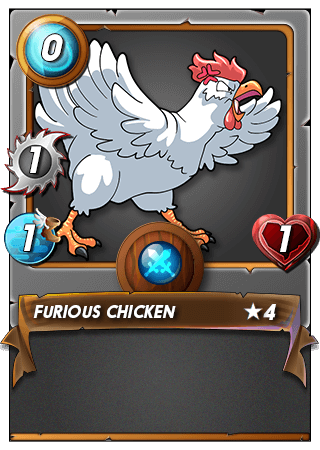 I put the angry bird in the final position because well, I wanted a fall guy to slow down any potential sneak monster. It wasn't even needed but hey, it felt right to give that extra protection.
It worked out
Well, I kept it simple and it felt right. I won the battle and it was easier than I expected. My team's choice as based on my Dragon daily quest and it worked out.
I can't think of anything I would do differently, but let's say I was going to switch things up, I would have replaced the Kelp Initiate with Pixie Fairy. That would increase my overall attack.
Get In The Game
If you enjoyed this battle and would like to join the game, you can join with my affiliate link below and we'd both stand the chance of getting a gold foiled legendary monster that could be worth like $100
https://splinterlands.com?ref=belemo