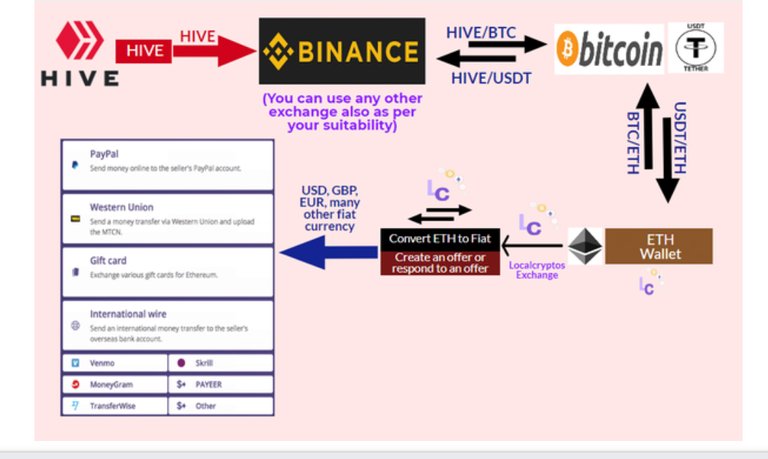 Hive is growing every day and hivers are very happy with this improvement. Hive is listed in many exchanges such as Binance, Bittrex, Huobi, Blocktrade, etc. Hive can be converted to any currency in the world depends on the currency you wants. Remember that HIVE/USDT, HIVE/BTC and HIVE/USD are very common in these exchanges because they are universal currencies.
I have been selling my hive cheaper to slau exchange in my country because I didn't know how to convert hive to my currency. But recently, I started it in Binance and I saw a big different from when I sold it to somebody. I was really surprised and astonished for big interest he was getting anytime I sold my Hive to him.
Therefore, to change your country-specific Fiat currency is very easy and faster. Hence, there are simple step you must take to exchange you HIVE to specific country Fiat currency and I will be using Binance as an example.
If you are using Binance, every Crypto have there DEPOSIT WALLET ADDRESS infact some with MEMO KEY such as Hive, EOS, etc. The first thing to do is to click WALLET>DEPOSIT>HIVE. You can use search Engine to search for Hive because it won't come up on its own.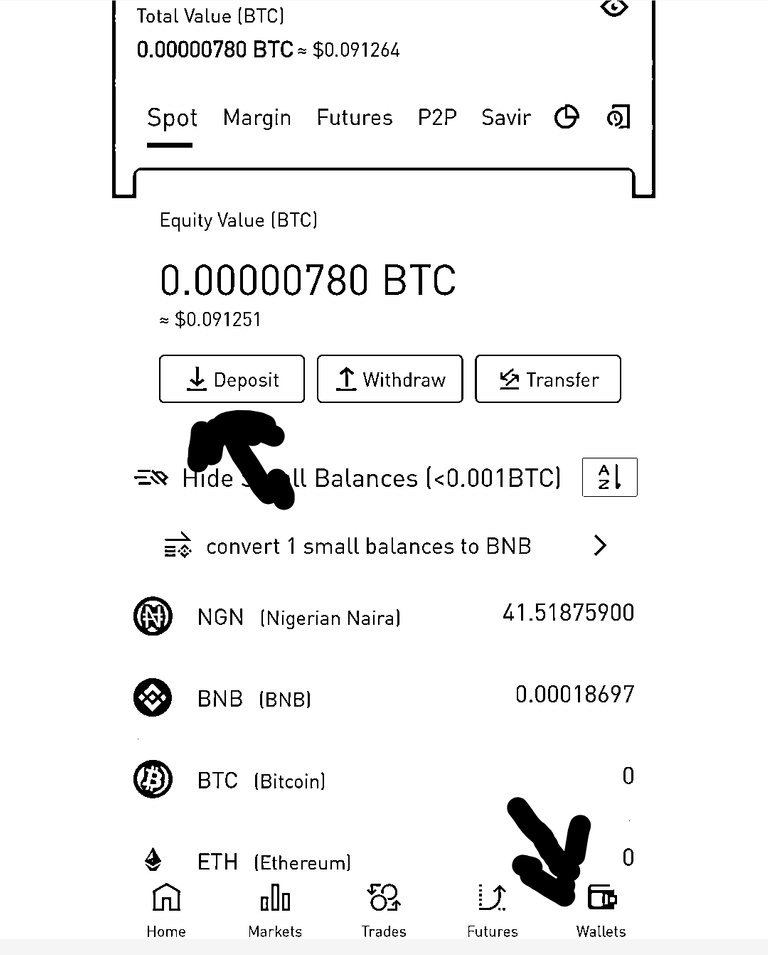 Then your hive deposit address will be revealed just like the picture here. Please don't be confused, this is my own Hive Address And memo in Binance.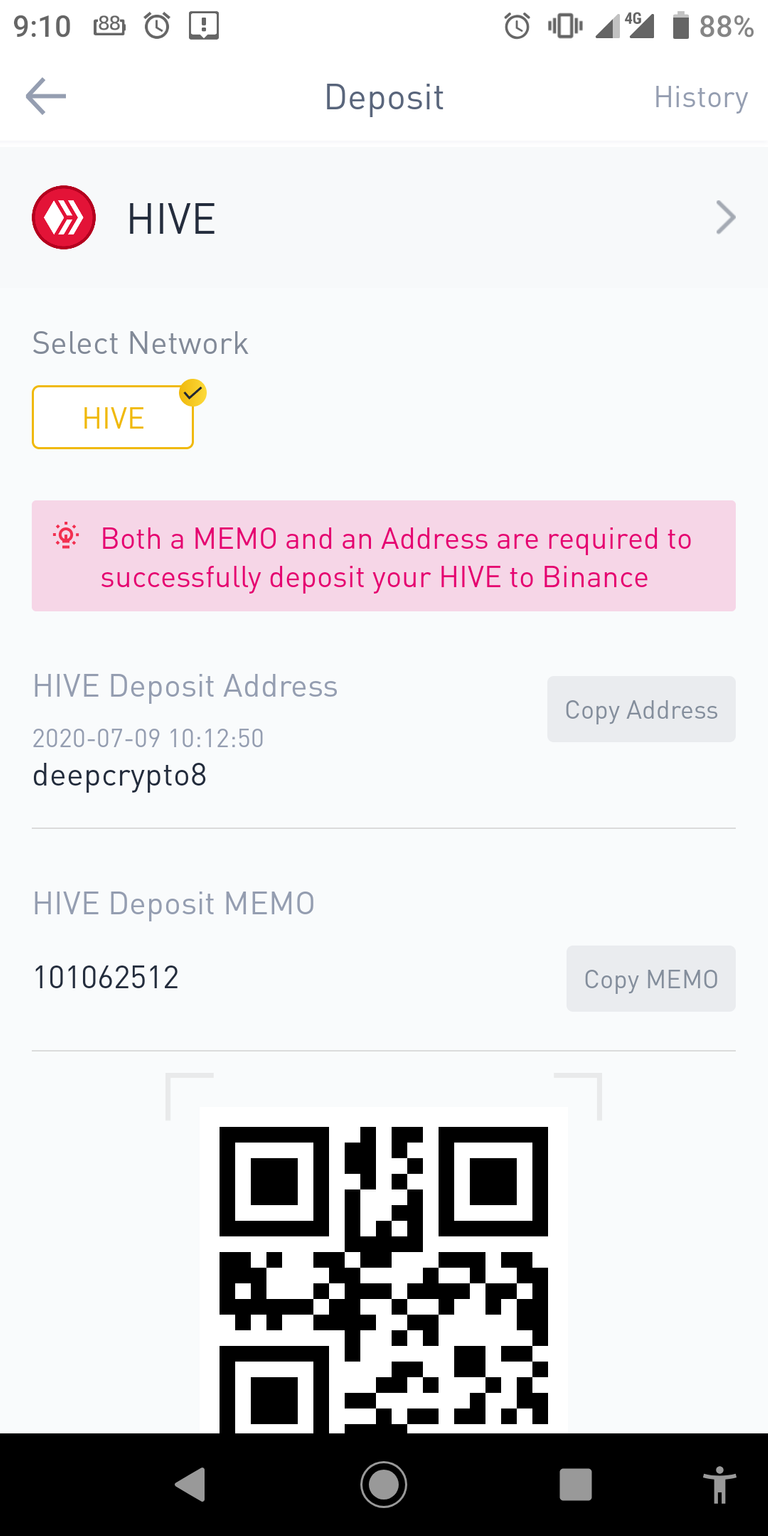 Then you can now enter your hiveblog account and transfer your HIVE from hiveblog to Binance through WALLET>HIVE>TRANSFER. copy and paste your Hive Address on Binance to hiveblog and send.
Don't forget, you hive will still appear as Hive in Binance account. The first stage here is to convert/exchange your Hive by trading/selling it with any of the following; HIVE/BNB, HIVE/USDT and HIVE/BTC.
After you exchange your HIVE to BNB or USDT or BTC. I always using BNB to exchange my HIVE. You can now exchange your BNB for a variety of country specific Fiat.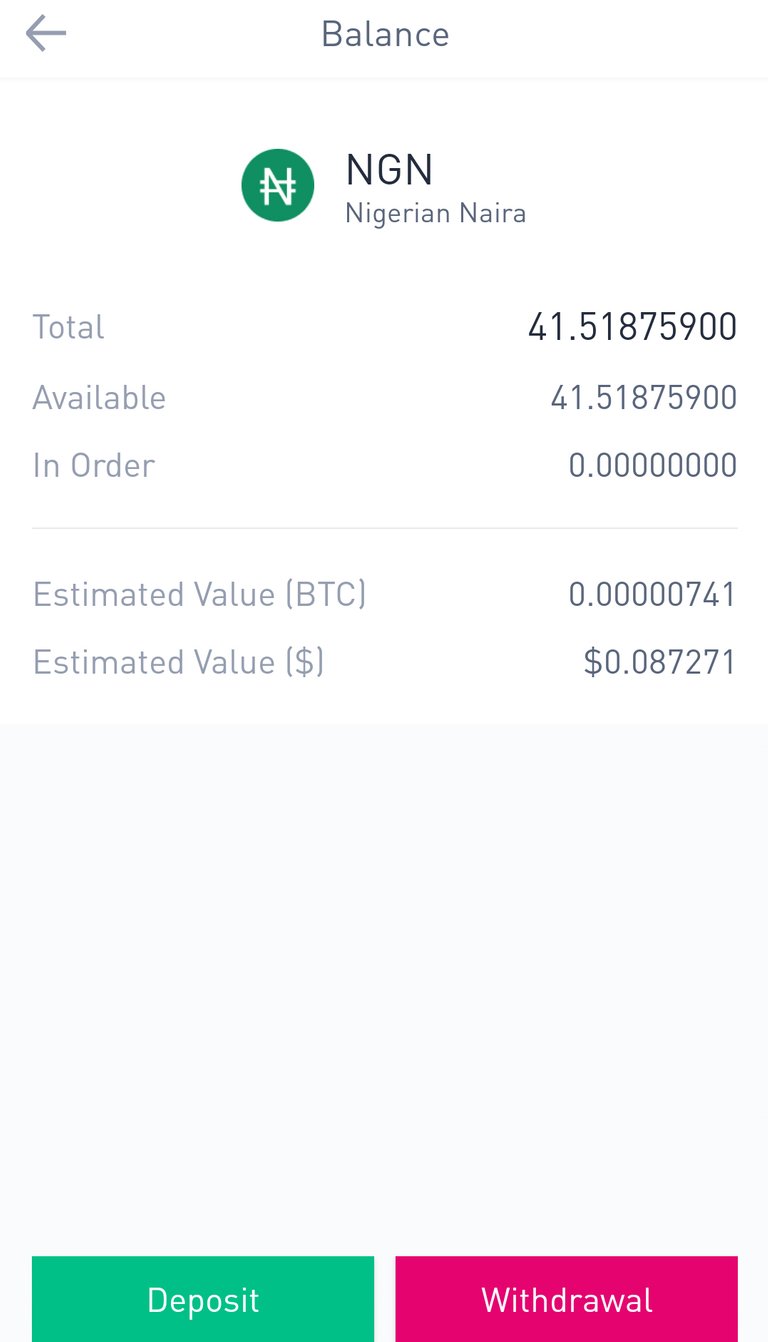 Here, I sold my BNB to Naira which is Nigeria Fiat currency and WITHDRAW my money through local bank.
PROCEDURES FOR WITHDRAWING YOUR MONEY TO YOUR LOCAL BANK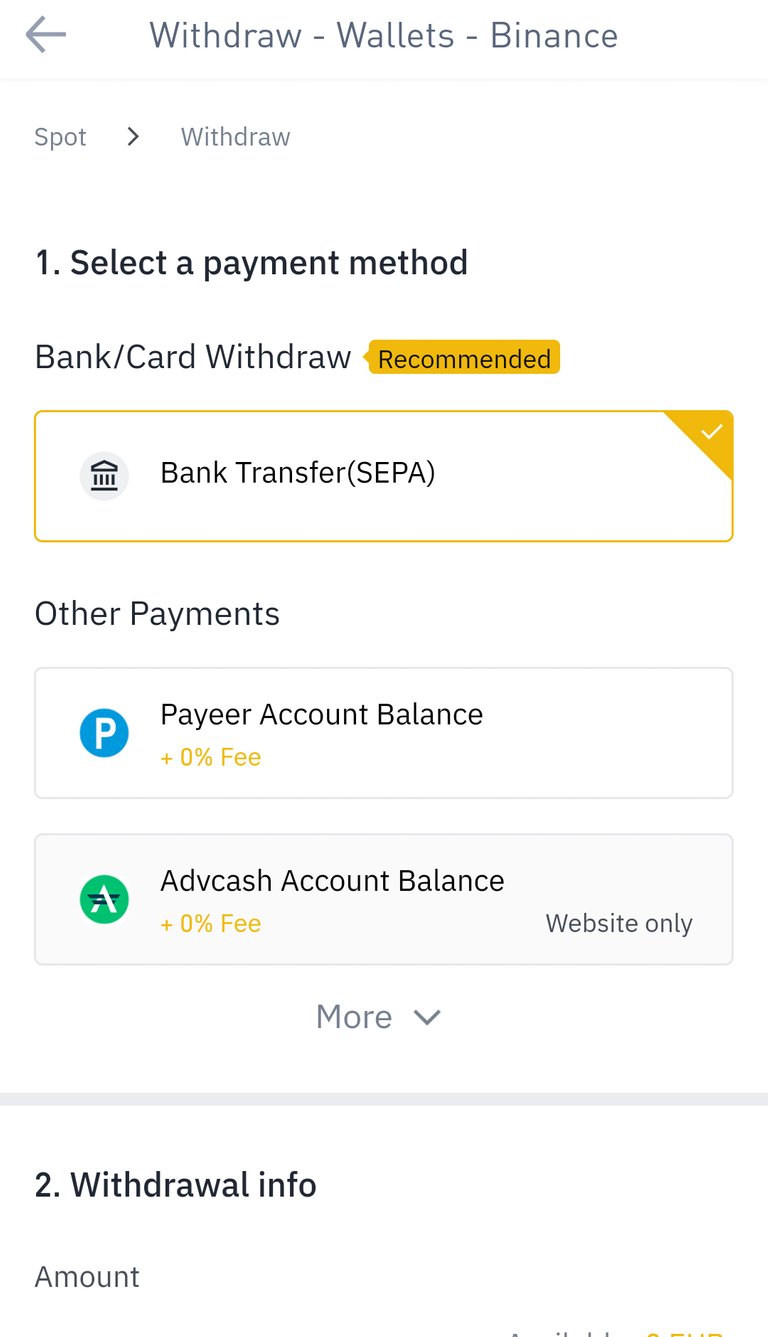 Remember I sold my BNB to Naira (BNB/NGN). therefore you need to sell your own BNB for your country currency and then WITHDRAW>BANK TRANSFER>NAME OF THE BANK>YOUR NAME>ACCOUNT NUMBER.
There are various methods to transfer your money such as payeer account balance, Advcash account balance and Etana account balance.
Advcash and Etana are mainly for website transactions only.