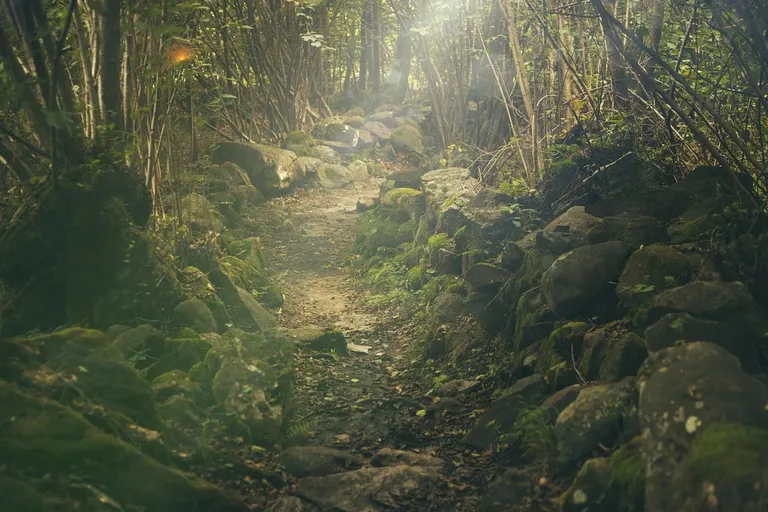 Source
Another comprehensive contest by @bdcommunity. I love this initiative, it gives me opportunity to improve my writing skills and knowledge . Thank you bdcommunity and the team members.
I will like to share some of my experiences when I traveled with my school mates to zoo. It was indeed best of its kind. When I was secondary school, precisely junior secondary school. Our class teacher Mr Moore suggested that we should go out for a trip to zoo. It was a joy for the whole class. Everyone was very happy for the initiative and prepared to go.
Even my class mate that was difficult for them to pay intuition fee were on the go. A week to the excursion, the whole class atmosphere was filled with joy and gladness. All my classmates paid the money. No one was left behind. The whole class were 46 in number. 18 boys and 28 girls.
The class teacher listed what we should take along with us such as notebook, pen, , eraser, drawing book, bottle water, 3 shirts, 3 trousers, just to mention a few. We were really prepared for it because it was the first time experience to visit zoo for many of us.
One day to go, it was the topic of the day for the whole class. To be sincere, I wasn't pay attention to most of the things in the class except the trip discussion. Everyone was anxious and despirate to go. After the school hours, I have my luggage packed up and ready for the journey.
• THE EARLY DAY OF OUR JOURNEY TO ZOO
On the day of the journey, I woke up earlier than before and took my bath. I have never woke up at that hour in my lifetime, I was watching the time for morning devotion. It was a surprised to my mother to wake her up for morning devotion. It was my mother that used to woke me up for morning devotion, and after morning devotion I would still go back to my bed; enjoying my sleep. The most interesting thing was that, it was my first time of woken up my family for morning devotion.
After morning devotion, my mother said, "Chris, won't you go back to bed for second round as usual?" I said 'no' that am going to school. She told me that it was too early. Before I left the house, my mother gave me money for three times meal in a day for three days and extra apart of the one we paid to the school for the excursion. I headed to my school as early possible. On getting to school, I saw plenty of my friends and classmates already in the school. I thought I would be the first person. It was a big surprised to me.
We had school buses about 53 seaters. It was a very big bus that took the whole class. The journey started very early because it was about 4-5 hours journey to the zoo. It was the largest city in my country. On our way, our teachers told us purposes, rules, regulations and penalties.
They told us to write out the name of any animals we see, draw and label a diagram of one of them, ask questions when necessary, and get ready to write an essay about the journey. We arrived at the camp and settled down. Mr Moore told us that visiting zoo was next day.
On the day of excursion, we woke at 6:00 am and prepared. We ate breakfast in the morning and we were told to buy things along. Because of my love for egg, I bought 7 cooked eggs, 6 biscuits, 2 pepsi, 4 gala, chew gum, and they also gave us a plate of fried rice with meat and egg inside takeaway for us to take it along. It was a memory that I can never forgotten. All my friends also bought eggs, pepsi and gala.
• ENTRY THE ZOO AS EARLY AS MORNING
We got inside the zoo. Some people that are working there were with us. They took us to a section, the first thing we saw there was Gorrila. About six girls screamed and became afraid. I was nervous and destitute. Then the workers there said they can't do any harm to us. They started showing us different kinds of animals I have never seen in real life and their names.
We saw a section writing "do not enter". But workers took us in. Gazing my eyes, I saw Lions in the cage. Most of us ran back with shouting including me. My heart was beating as if it was about to cut and my body were shaking. At instant, I felt like stopping at that moment but because of the penalties, I couldn't; for my class teacher was a strict man. For the fact, they told us we are about to visit carnivore animals which they asked us to name them and we did. We were still afraid. Not all of us entered again. But I entered, wrote the name of the wild animals with trembling and consciously leave the place.
• BREAK HOUR AND WORDS OF ENCOURAGEMENT BY WORKERS
It was indeed a large territory I have never seen in my life. The gave us an hour break. The workers encouraged us that, "zoo is one of it kind that students like us love to visit. It is not a place of trembling or heart attack. It is a experience of reality. You don't have to be scared here, that is the reason we are with you. Those wild animals we saw are caged.
" I have been working here for more than 10 years, even basic school pupils come here for excursion. We took them round, show them different kinds of things just the way we do to you. Why all the ado?. You should be happy to see them physically. This opportunity is rare, you might come alone in a future but not in this type of group your are again, because all of you can not go to the same high institution, study the same course and work in the same place."
I ate five of my seven eggs, one gala and 1 pepsi. After we heard their words, we're very happy and eager to continue.
• THE ELEPHANT CHARACTERS
we proceeded after the short break. We were taken to a very large place. We saw elephants and one of the workers got closed to it and touched the elephant. One of my classmates said, "can I touch it?" He said yes. He touched the elephant. Most of us we're very happy, ready to touch it. My confidence grew and my courage waxed strong. Fear departed immediately. I touched it.
We saw different kinds of animals running away from us such as zebra, small monkeys, kangaroos, etc. Right now, I couldn't remember 5% of them. We also saw different kinds of birds. I don't even know most of the birds name. It was the workers that was telling us their names.
• THE FUNNIEST NIGHT WAS THE NIGHT OF BOMBSHELL
I finished my egg before 16:00. Dinner was set before us, we ate. Because of tiredness they allowed us to go to bed in time. On the 21:00 in the evening, I started having the reaction of eggs I ate. I started releasing the bombs, also my friends. The atmosphere was so congested with rotten and unpleasant odour to the extent we were separated and isolated from others. It was a coaxed environment for everyone around us. Some of my friends laughed to scorn.
They isolated 6 of us to a certain rooms. We polluted the air throughout the night. Even when my friends slept, I was still hearing the releasing of gase from them. We farted till the next day. I have never encountered such things in my life up to this moment. The funniest thing was that, we were running out from room every minute and laughing. We couldn't blame anyone because all of us were involved.
HEADING BACK TO SCHOOL THE THIRD DAY
We packed our luggages in the third day, we boarded in to bus after dinner. The teachers separated us and put us at the back seats. But it couldn't help the issue. We farted more than 100 times before arriving at destination. The rest people called us "ONISO" which simply means "farter". We could not buying anything when we were coming because all eyes on us.